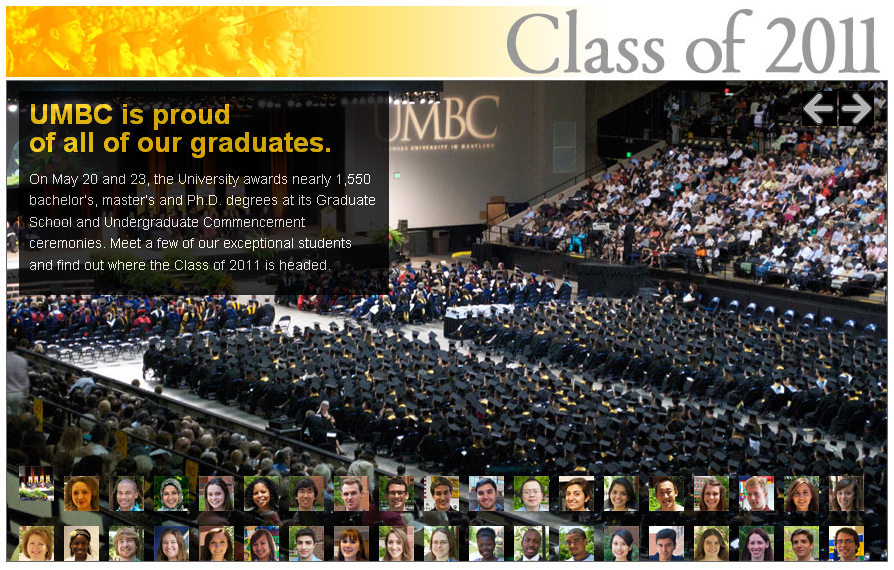 Congratulations to the Class of 2011! The UMBC Alumni Association is proud to welcome you as its newest members.
– Read about members of the Class of 2011 on our special Commencement site.
– Read the Baltimore Sun's inspiring story about political science major Matt Courson, who walked across the stage five years after being paralyzed. Congratulations, Matt!
Tags: Alumni association, Class of 2011, Education, Matt Courson, Political Science, Professional Wrestling Hall of Fame and Museum, Social Sciences