Baltimore City offers much in terms of history, entertainment, and beauty. But from the outside looking in, the city's widespread poverty and racial problems capture the most attention. Since media narratives often focus solely on the idealistic or the negative aspects, it can be difficult to view this city with a realistic lens.
As part of The Dresher Center Humanities Forum series, Baltimore Sun photojournalist Amy Davis presented her take on what makes for an honest Baltimore narrative, acknowledging both the city's strengths and failings. She also shared images and stories from  her recent book Flickering Treasures: Rediscovering Baltimore's Forgotten Movie Theaters.
Davis' work – a collection of historic photographs, her own modern photographs, and extensive research on the city's movie theaters –  brings to life Baltimore's movie-going history. But not only does Davis offer a contemporary view of these theaters, she also presents a glimpse of Baltimore residents in relation to these theaters.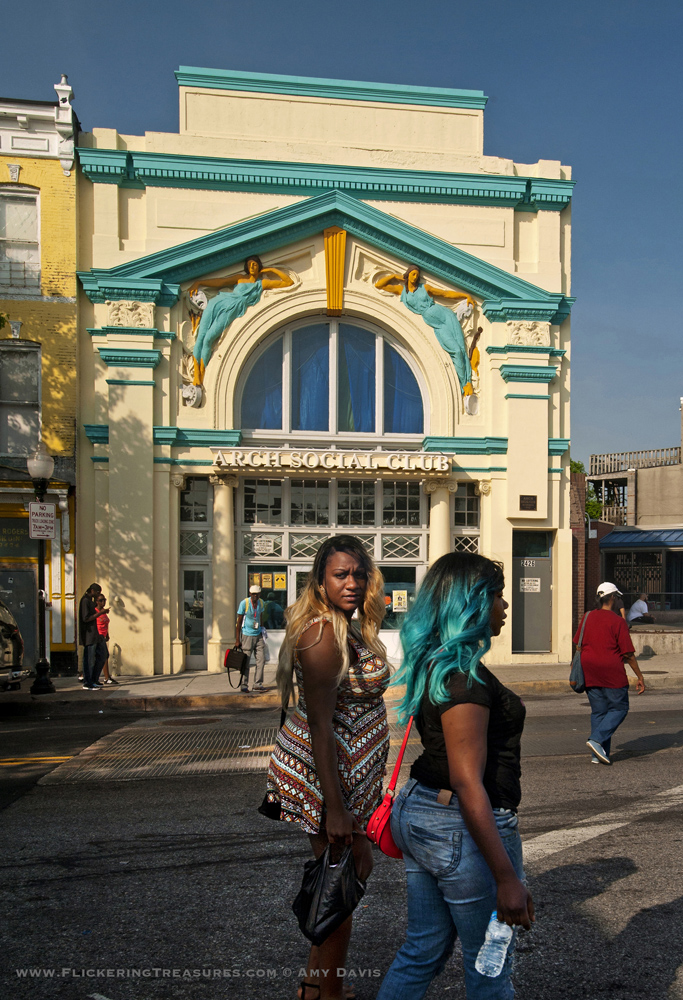 "Our theater buildings reflect the change, loss, and rebirth of neighborhoods," Davis noted. "My color photographs are a reminder that many people still live in depopulated and neglected sections of the city." She hopes her book, published in 2017 by Johns Hopkins University Press, "will spark a dialogue about how we can transform more of our forgotten theaters into catalysts for building thriving communities."
Davis' interest in Baltimore's movie theaters began in the 1990's with her admiration of the Senator Theatre. When this theater was facing foreclosure, Davis realized her dismay was shared by many around her. She thus set out to research Baltimore's past and present movie theaters, collecting historical photographs and also taking her own pictures of the structures as they stand today –  some of which are now churches or parking garages, among other things. Flickering Treasures proves to be an apt title for Davis' work as it refers to both the transient state of these theaters and acknowledgement that each is "a precious vessel for our dreams and desires."
The number of Baltimore's theaters has greatly declined over the years, but the life-span and current use of each provides a fascinating lens with which to view Baltimore's past and present. Christopher Corbett, professor of the practice in English and former Associate Press news editor for the Mid-Atlantic states, observes, "These 'Dream Palaces' were irreplaceable parts of the city that will never be recovered. But Amy Davis has saved their memories for us."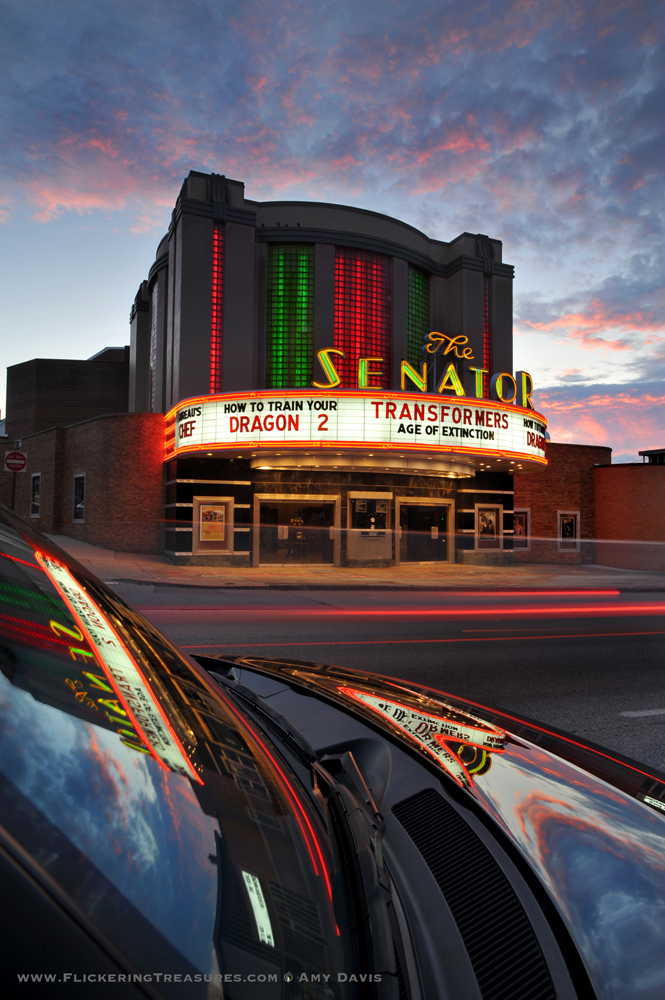 Header image:  Parkway– 5 West North Avenue, 2012 – The Parkway is now the home of the Maryland Film Festival, showing films year round. The annual film festival will take place on May 3 – 6, 2018. The auditorium retains much of its Baroque glory, despite more than three decades of abandonment.
All photos are from "Flickering Treasures: Rediscovering Baltimore's Forgotten Movie Theaters," by Amy Davis. Used with permission.
* * * * *
This forum was sponsored by the Dresher Center for the Humanities, the English Department, and the Visual Arts Department.