We are proud of our alums and their constant achievements. Recently, many UMBC alumni, in particular, have made it in the news and we thought you should know!
Rob Wardlow, '12, biochemistry and molecular biology, is passing on lessons learned from Freeman Hrabowski III by helping teens find their way through high school and into college.
Now finishing his second year working towards a M.D./Ph.D. at Johns Hopkins University and member of the Student National Medical Association (SNMA), Wardlow spends his Wednesday afternoons mentoring and playing basketball with high school students in the Brotherhood Alliance for Science and Education, or BASE. As Wardlow mentions, "Our focus with these guys is to build a long-term mentorship. But basketball is the part they really look forward to."
Find Wardlow's full interview with Johns Hopkins Dome publication here.
Deborah Eisenberg, '91, political science, first fell in love with the "thrill of the battle" of law but now finds herself waging a more peaceful war for equal pay for women.
As a professor at the University of Maryland Francis King Carey School of Law and faculty director of the UM Carey Center for Dispute Resolution, Eisenberg recently started fighting for equal pay for women. After testifying in front of the Senate Committee on Health, Education, Labor, and Pensions earlier this month supporting the Paycheck Fairness Act, Eisenberg said, "Although women have achieved great success in the workplace, gender pay discrimination between men and women performing the same work persists for several complex reasons."
Read her full interview with The Baltimore Sun here.
Workin' the Tease: The Art of Baltimore Burlesque, an exhibition curated at MICA, incorporated the work of three UMBC alum. Mary Volkman, aka Margo Christie, '92, English, not only donated some classic burlesque items for the event but also held a book reading to celebrate her new nostalgic novel, These Days, which reminisces about the better days of the burlesque Baltimore. Along with Volkman, Sean Scheidt '05, visual arts photography, contributed to the show with his photography background by photographing the performers, and Keri Burneston, aka Trixie Little, '99, visual and performing arts, aided the exhibition by performing in the show. Find out more about Workin' the Tease here.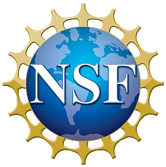 The National Science Foundation Graduate Research Fellowship Program (NSF GRFP) recently announced winners for graduate studies. We are pleased to announce that four UMBC alumni, Nathan Fastman, '13, biochemistry and molecular biology; Kedy Edme,* '12, biochemical sciences; Korine Duval,* '13, mechanical engineering; and Colleen Courtney,* '12, chemical engineering, have all been awarded grants in their respective areas of study while completing their graduate degrees all over the country. The GRFP is designed to recognize and support "outstanding graduate students in NSF-supported science, technology, engineering, and mathematics disciplines." Congratulations to our fantastic alumni! To find out more about the NSF GRFP, click here.
* denotes Meyerhoff or MARC scholar