Congratulations to these UMBC alums whose accomplishments have been recognized both inside and outside of UMBC. Take a moment to read what they have been up to!
Matthew Loftus '07, chemistry, grew up in Bel Air, Maryland, with ample resources, attended UMBC, and is now a family physician. But now, after joining the New Song Community Church, a branch of the Presbyterian denomination he attended as a child, Loftus and his family have relocated to Sandtown, Maryland as an evangelist to connect with residents and provide mental health services.
Loftus, like many other relocators, was much better off than many of his neighbors. He is now training Sandtown residents to lead small group discussion on issues like stress and grief, so that they too can lead their community. While there may be some lingering resentment between his family and the new neighbors, he told  Al Jazeera America he thinks the general feeling is "Well, Matthew and [his wife] Maggie, they're a little weird, but they're nice people, and we're nice people, and this is a cheap place to own a house." Read the full article.
The mantis shrimp, a small, marine crustacean that lives in the ocean's reefs, has one of the most complex visual systems known to science. In an interview with the Science World Report, Michael Bok '07, M.S. molecular biology and '13, Ph.D. biological science, talks about the newest findings on the shrimps' eyes.
The optics on the shrimps' eyes create a type of UV color vision, an effect "akin to putting red-tinted glasses over your eyes that block other wavelengths of light," Bok said, but this effect is being done at a cellular level. Science Codex also spoke with Bok regarding this discovery. Bok explained, "Their eyes may sense and respond to complex visual inputs without the need to think very hard about it."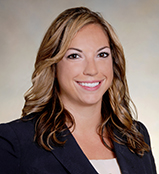 Rachel Severance '07, political science, currently holds a job as an associate in the Litigation Department of Niles, Barton & Wilmer, LLP and was recently appointed to serve on the Board of the Eubie Blake National Jazz Institute and Cultural Center in Baltimore.
On June 25, 2014, Severance was honored as one of the 28 people awarded "20 in their Twenties," who are considered the most influential young leaders in Maryland by The Daily Record. Read her bio.
Jason Penn '03, biological science, has been a Maryland delegate to the American Association for Justice and has clerked for the Honorable Clayton Greene. Now Penn represents victims of medical malpractice at a national firm, Janet, Jenner & Suggs, LLC. Recently, the National Trial Lawyers extended an invitation to Penn as a member of the "Top 40 Under 40," a professional organization of outstanding young lawyers in a state or region. Read more about Penn's accomplishments.