Each year, the UMBC Alumni Association presents awards to honor alumni for their professional and personal achievements and service to the University.   Learn more about our past award winners.
ENGINEERING AND INFORMATION TECHNOLOGY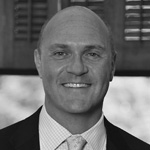 Dr. James P. Clements '85, '91 & '93, Information Systems, was recently appointed President of West Virginia University in Morgantown, WVa. He is the first UMBC alumnus to lead a major university. Prior to his appointment, Dr. Clements was Provost and Vice President of Academic Affairs at Towson University. A TU employee since 1989, he also served as a faculty member, Vice President for Economic and Community Outreach and Chairman of the Department of Computer and Information Sciences. Dr. Clements has published and presented more than 70 papers on management, information systems and technology. The fourth edition of his project management book is used in more than 20 countries and published in four languages.
HUMANITIES
Jeffrey "Duff" Goldman '97, History, is known for turning traditional confections into out-of-this-world creations on his Food Network show "Ace of Cakes." After completing his UMBC degree, Goldman attended the Culinary Institute of America in Napa Valley, Calif. His company, Charm City Cakes, has baked cakes for events including the "Kung Fu Panda" premier and the Maryland Zoo's annual Zoomerang gala. In 2000 he was a featured speaker at UMBC's Alex Brown Center for Entrepreneurship. He also holds a Guinness Book record for baking the world's largest cupcake, created in March 2008.
NATURAL AND MATHEMATICAL SCIENCES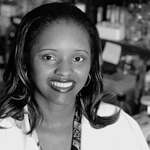 Dr. Crystal Watkins '95, Biological Sciences, studied at the Johns Hopkins University School of Medicine. She received the David E. Rogers Award for the highest standards of professionalism, medical ethics and community leadership. Dr. Watkins' graduate research was featured in the Wall Street Journal and led to a U.S. patent for a treatment of diabetic disorders. She has also traveled to Ghana and worked with the Princess of Ada and Ministry of Health to implement HIV/AIDS health education and prevention programs.
SOCIAL AND BEHAVIORAL SCIENCES
The Honorable Jon S. Cardin M.P.P. '96, Policy Sciences, represents residents of northwest Baltimore County in the Maryland House of Delegates where he serves on the Ways and Means Committee. Much of his legislation focuses on election, tax and education reform. In February he was awarded the Humane Society of the United States' Humane Legislator Award for developing legislation that gives shelters access to drugs needed to properly sedate animals prior to euthanasia. Cardin also serves as a member of the Board of Directors/Advisors for the Baltimore Shakespeare Festival, the Camp Shohola Scholarship Fund, Baltimore Hebrew University, UMBC Hillel, The American Council of Young Political Leaders, Institute for Progressive Leadership and the Maryland Public Interest Law Project.
VISUAL AND PERFORMING ARTS
Laura Pasquini '98, Visual Arts, is the director of Youth and Family Programs at the Corcoran Gallery of Art in the Washington, D.C. She oversees the operation of all classes, programs and camps for children and their families. In her time there she has redefined the overall vision and mission of the Corcoran's after school program, Corcoran ArtReach. She installed and supported fundraising efforts for the annual ArtReach exhibit. At UMBC, Pasquini worked in the Center for Art, Design and Visual Culture as an undergraduate intern where she worked to make art exhibits accessible and interesting to public school students through a series of creative projects based on gallery exhibits.
DISTINGUISHED SERVICE AWARD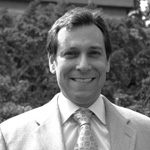 Gustavo Matheus, Esq. LLC '90, Biological Sciences, is always thinking of new ways to connect with UMBC alumni and is particularly interested in engaging alumni in the Washington, D.C. area. He is intimately involved in growing and maintaining the Esperanza Endowment, which supports and inspires current and future UMBC students of Latino or Hispanic ancestry and/or students who are committed to the advancement of minorities. Matheus, who practices law in Rockville, Md., mentors student members of the scholarship committee and has been instrumental in connecting with alumni who choose to support the fund.
RISING STAR AWARD
Alicia Wilson '04, Political Science, is an associate at Gordon Feinblatt, Rothman, Hoffberger and Hollander, LLC. Prior to her position the firm's Litigation Practice Group, she served as a clerk for the Honorable David Young for the Circuit Court of Baltimore City. Wilson spent her third year of law school at Susan Leviton's Juvenile Law, Children's Issues and Legislative Advocacy Clinic. She also coached the Mock Trail team at the Baltimore Freedom Academy – a high school with curriculum and culture focused on social justice and activism.
Tags: Alicia Wilson, Crystal Watkins, Jon S. Cardin, UMBC Alumni Awards