Renetta Tull, UMBC's associate vice provost for strategic initiatives, and professor of practice in College of Engineering and Information Technology, is known worldwide for her leadership in increasing diversity in STEM disciplines. She does this through a powerful combination of advocacy work at state, national, and international levels, and providing intensive support to students pursuing doctoral degrees. After 16 transformative years at UMBC, Tull will soon begin a new role in the University of California, Davis, as vice chancellor for diversity, equity and inclusion.
"I thank all of my colleagues for working with me to advance our shared vision for inclusive excellence, at every level," says Tull. "I also thank the students for their trust in our advice and our brand of professional development, and for their commitment to their training, so that they can be noble, global citizens who will passionately and compassionately contribute skills to making the world better for all."
In addition to her work at UMBC, Tull has more broadly served as director for graduate and professional pipeline development at the University System of Maryland (USM). Under the theme "Think Big Diversity," Tull has led several successful initiatives to boost diversity in STEM fields by supporting the professional development of undergraduate and graduate students, postdoctoral scholars, and faculty at institutions across the System.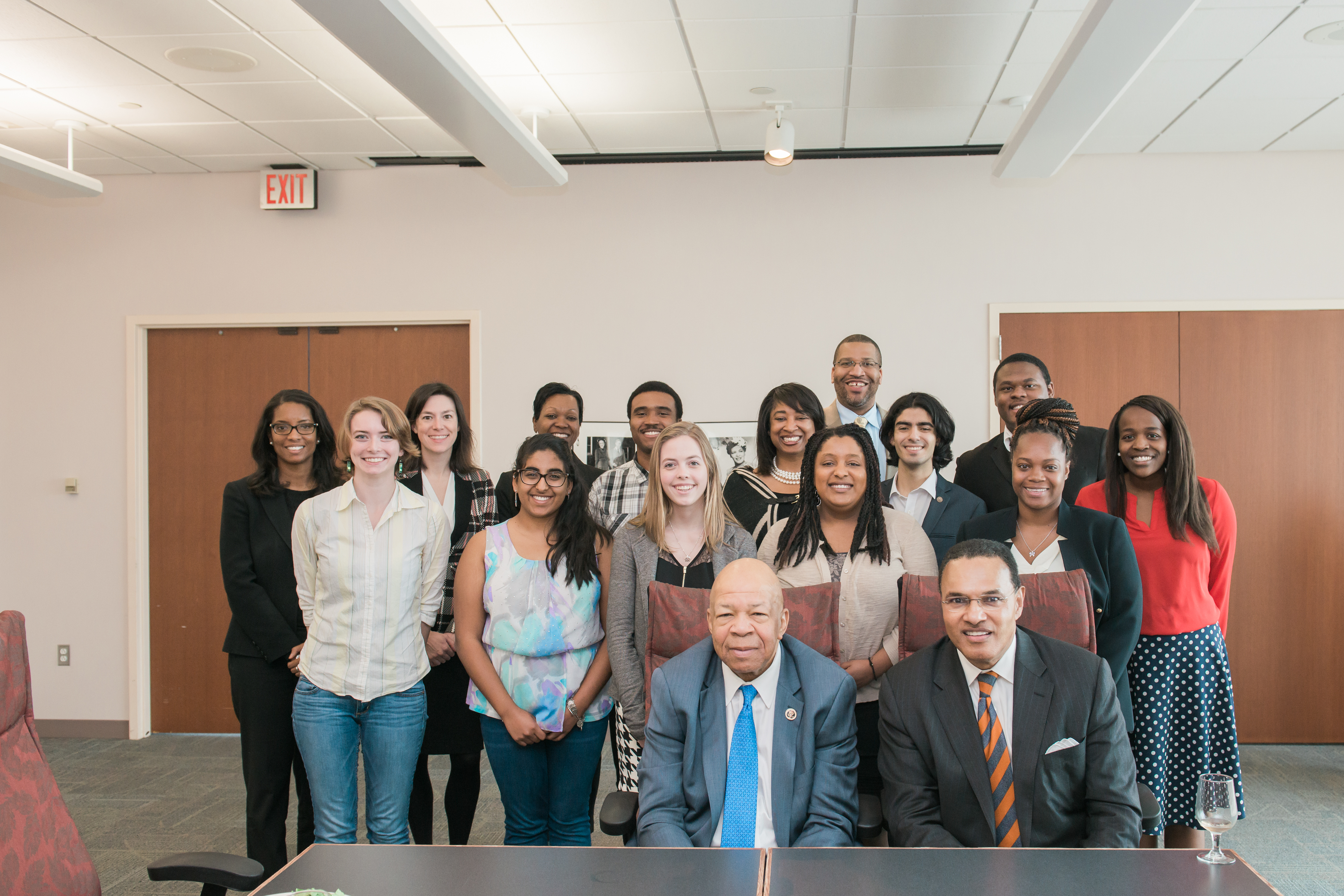 "Renetta's leadership has transformed professional development and success programs for UMBC's graduate students and postdocs," says Janet Rutledge, dean of UMBC's Graduate School. "She has created synergies across our diversity pipeline programs. Her social media hashtag #ThinkBigDiversity captures the essence of Renetta, since she 'thinks big' in everything she does."
Tull's "Think Big Diversity" work includes major initiatives like the PROMISE Alliances for Graduate Education and Professoriate (AGEP), PROMISE Academy, Dissertation House, Louis Stokes Alliance for Minority Participation (LSAMP), and the PROMISE Engineering Institute.  
Tull served as the founding director of USM's PROMISE AGEP program. Supported by the National Science Foundation, this program focuses on increasing enrollment, retention, and graduation rates of underrepresented minority students in STEM fields, to support them on the path to academic careers. The system-wide effort also supports research related to the experiences of students, to better understand how those experiences impact graduate degree attainment. In particular, Tull focuses on the important role of providing mentoring and a community of mutual support for graduate students.
The Dissertation House is one component of PROMISE AGEP that has been shown to effectively increase Ph.D. degree completion among candidates from underrepresented groups. This approach combines one-on-one dissertation coaching and intensive advising with multi-day retreats where students set goals and participate in conversation on topics like time management, avoiding burnout, and honing public speaking skills.
"We've learned that providing time, space, support, and community is a winning combination for working on a milestone such as the doctoral dissertation," Tull has shared.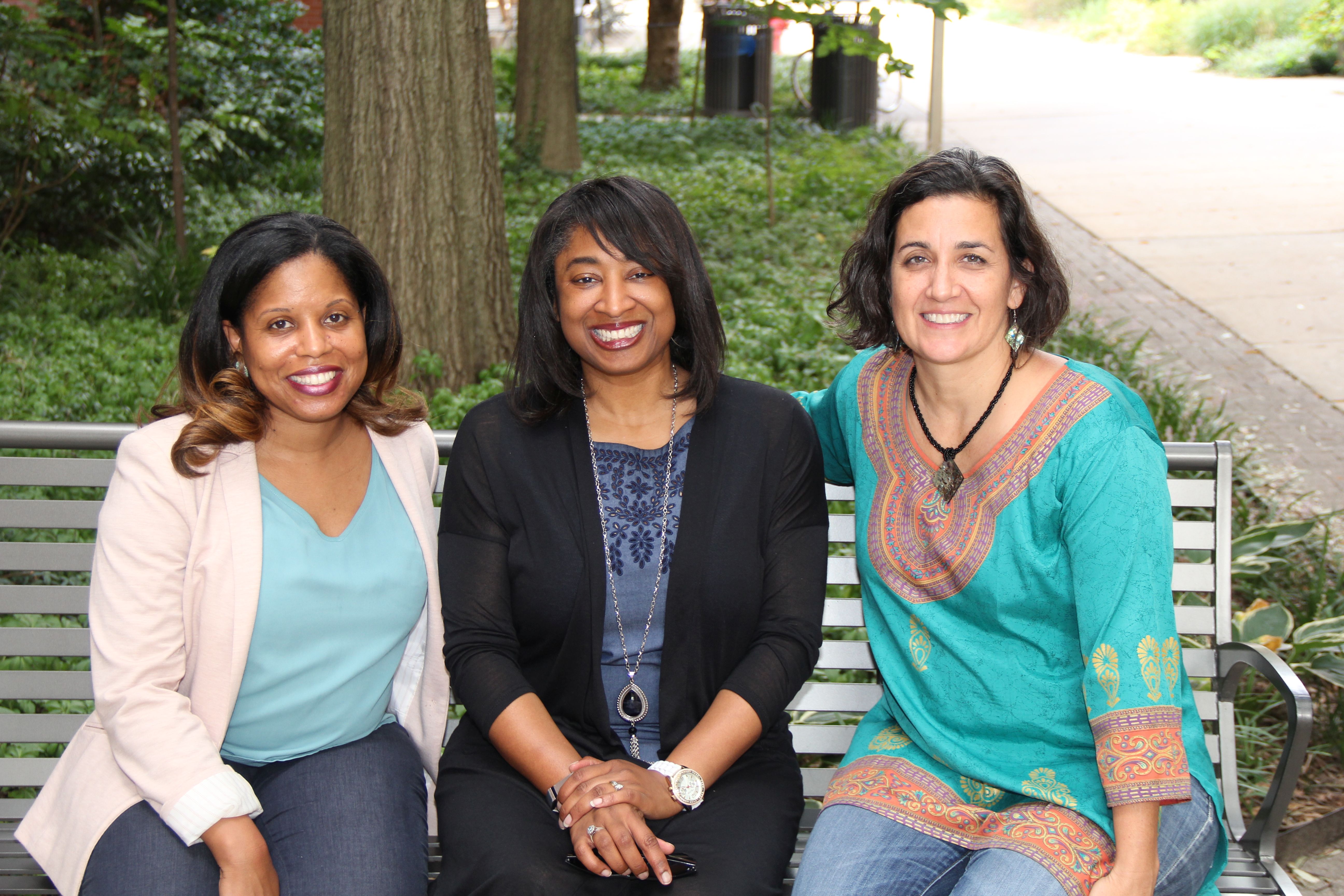 Hector Medina, M.S. '13, mechanical engineering, and Ph.D. '19, mechanical engineering, is one of the dozens of students whom Tull has mentored at UMBC. "I believe her greatest impact at UMBC has been the creation of PROMISE, the way she grew this program, and the legacy that she leaves with PROMISE," he says. "She constantly stresses the need of having a network of support and how big it is to grow that network. We are all in a similar path even though our stories are not the same."
PROMISE AGEP has also continued to grow over time, to benefit greater numbers of students in new ways. In 2018, UMBC and other USM institutions received funding from NSF to develop the PROMISE Academy to support faculty diversity in the biomedical sciences specifically.
At the PROMISE Academy Inaugural Leadership Meeting last year, Tull shared, "With so many top programs supporting the success of diverse students and faculty, UMBC has a strong foundation on which to build." Always looking for ways to expand the impact of her work, she valued the opportunity "to develop, implement, study, evaluate, and disseminate models for faculty diversity that can be replicated and scaled by other institutions nationwide."
Keith J Bowman, dean of UMBC's College of Engineering and Information Technology, says of Tull, "There is no one I have known on any university campus who is more relentless in their advocacy for advancing STEM education at the graduate level. It has been a pleasure collaborating with Dr. Tull. I am really looking forward to seeing the next steps in her career along with our friends and colleagues at UC Davis."
Bill LaCourse, dean of the College of Natural and Mathematical Sciences, shares, "Renetta is a tireless advocate for graduate student success overall and STEM students in particular. UMBC's reputation has been elevated by her writings, influence, and contributions to graduate and postdoctoral education. Most importantly, I and others will miss her positive, can-do attitude, which elevated us all."
In addition to her work with graduate students, postdocs, and faculty, Tull also helped secure NSF grant funding for LSAMP, which helps prepare undergraduate students for graduate programs in STEM fields. The program focuses on four key areas: engaging students as they transition to the university, reinforcing their math knowledge to improve their math performance, helping them prepare for valuable research experiences, and providing opportunities for them to present their research publicly.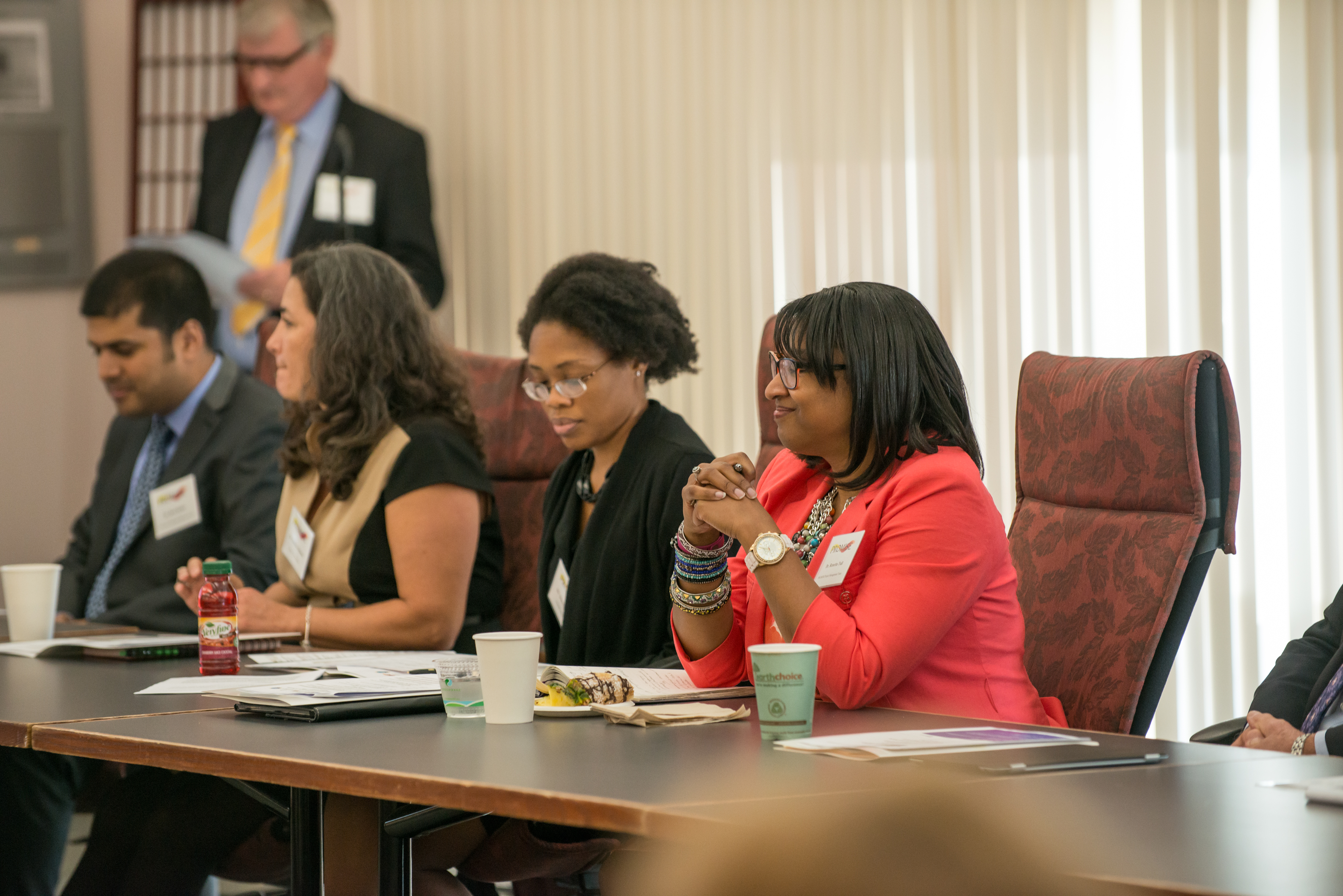 UMBC's Meyerhoff Scholars Program receives funding from NSF LSAMP grants. NSF also provided $5 million in additional funds in 2016 to expand LSAMP support to strengthen the alliance between universities and develop new programming targeting math performance.
"Renetta embodies the UMBC value of 'inclusive excellence,'" explains Shawn Bediako, associate professor of psychology, who has often worked with Tull throughout the years. "She has truly put into practice what the principles of inclusion and equity are all about [in her work] to support and encourage students from all walks of life to enter the professoriate."
"The initiatives she helped to build at UMBC and throughout the University of Maryland System set a high standard for others," says Anne Brodsky, professor and chair of psychology. "Her efforts will continue to challenge all of us in striving towards these important goals."
Banner image: Renetta Tull. Photo by Marlayna Demond '11 for UMBC.
Tags: CAHSS, CNMS, COEIT, GraduateSchool