Evangeline Kirigua—mother, grandmother, immigrant, community college transfer student, civic entrepreneur—might have felt like the epitome of a "non-traditional" college student, but as she got closer to other Returning Women Scholars in the Women's Center at UMBC, she realized that her "different" story might not be so different after all.
Navigating school during the pandemic hasn't been effortless for anyone, but the wealth of online classes has made it easier for adult learners (ages 25 and up) to think about returning for an unfinished degree, as seen through the success of the UMBC Finish Line program. This unusual time also marks a good period to pause and reevaluate how UMBC approaches the terms "traditional" and "non-traditional" students.
As with many public research universities, nearly 50 percent of UMBC's 11,000 undergraduates are transfer students, "so the notion that transfer students are 'non-traditional' is actually far from the truth," says Chloe Terrell, UMBC's Transfer Student Success coordinator in Off-Campus Student Services (OCSS). "Transfer students bring a wealth of knowledge and experiences to our campus," she continues. "Without them, we wouldn't be the vibrant community we are."
Understanding your own worth
As a student at Prince George's Community College (PGCC), Sandra Crespin-Melgar '21, social work, was really excited about what she heard from Katie Morris, the program director at UMBC at the Universities of Shady Grove and an instructor of social work, about transfering to UMBC. Crespin-Melgar, a first-generation student, immigrant, and adult learner, had been nervous about pursuing her bachelor's degree, even though she knew that was her goal.
"When I started to learn more about UMBC," says Crespin-Melgar, "I liked that they put forth the effort to create a space that provided belonging to all students. And that was something that really attracted me—the different ways of creating community on campus."
Talking with Morris, Ph.D. '21, language, literacy, and culture, not only led Crespin-Melgar to apply to UMBC, but also to major in social work. "I'm someone who has gone through different experiences in higher ed," says Crespin-Melgar. "And I think that people who come from immigrant communities, there's a lot of things that we have to tackle as far as dealing with imposter syndrome or feeling like we don't belong. Even that fear of applying, you ask yourself, 'Am I worthy enough to be in those spaces or am I worthy enough to even succeed?'"
Seek help, give help
Crespin-Melgar, who is also a Returning Women Scholar, suggests that other students with similar doubts find support at the Counseling Center. "Talking with someone who can really listen to what you're going through and can relate to some of the struggles as a person of color, or as a woman—there's a lot that goes into owning those spaces and feeling like, 'yes, I belong here and I'm working to receive my degree because I put so much work into it and there's no less value in my work than anyone else.' That's my biggest take-away from my journey as an undergrad at UMBC."
While finishing her degree, Crespin-Melgar is also working in recruitment and admissions at PGCC. This fall, she will pursue a master's of social work at the University of Maryland, Baltimore. She says that her experience at UMBC has made her want to continue to work in higher education, helping guide other first-generation students and Latinx students like herself through the complicated process of college.
"I feel really prepared and confident that I'm walking away from a school that really lives up to their words," says Crespin-Melgar. "They told me what they were going to do for me, and they did it."
The backbone of UMBC
At UMBC's Shady Grove campus, "All the students are transfer students," explains Katie Morris. "A majority are working and balancing family responsibilities, and they all have a life outside of school," she says. "Shady Grove provides a place for students who are in this similar situation to see others like them, build a community, connect with faculty, learn in the classroom, and find success if they make the commitment to their learning and attaining their degree."
Across UMBC's campuses, 80 percent of transfer students come in from community colleges, versus other four-year institutions. This makes the community college transfer experience a common way of joining the UMBC community.
OCSS serves commuter, transfer, veteran, and adult-learner student populations. "Often," Chloe Terrell says, "we're referred to as the hub for 'non-traditional' students, but my time here has shown me that the students we serve are the backbone of UMBC."
A break for mental health
In that respect, Ting Huang '21, psychology, followed a well-worn path to UMBC, even if it felt less straightforward at the time. Despite a full-ride to a four-year college right out of high school, Huang made the decision to attend Montgomery College to better suit the needs of her family. She also knew about the Transfer Student Alliance, which helps smooth the application process to certain Maryland schools after obtaining an associate's degree.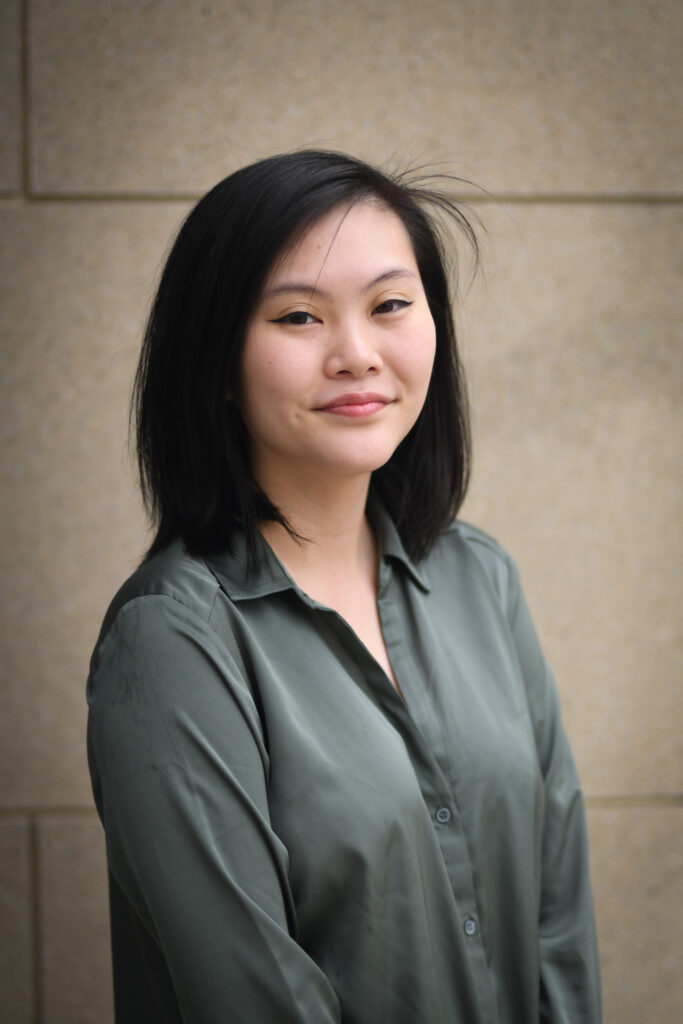 Huang thought the process was going smoothly, despite the stress she was feeling. But a frequent customer at the restaurant where Huang worked helped gently reframe her perspective when she asked if Huang was feeling OK. She looked much thinner than usual, the customer said.
"I thought, well, if a stranger seemed to care about me, maybe I could care about me," says Huang. She called her high school mentor to talk through this revelation, then went home and closed her transfer application for a semester.
When Huang did enroll at UMBC, she was drawn to study social psychology because of her own experiences. "I feel that my own psyche is really impacted by my upbringing and by my interactions with my family and the world around me—especially as a first-gen immigrant, like the transition from being a child in China to being a teenager in the U.S.," says Huang.
At UMBC, she became a McNair Scholar. The program provides mentorship and community for low-income, first-generation college students, and students from other underrepresented groups, while helping them hone their research tools to potentially pursue doctoral degrees. "The McNair program makes me feel like I can accomplish the graduate process," says Huang. Next, she will pursue a master's degree in experimental psychology at Towson University, with the long-term goal of teaching psychology at the university level.
Building confidence
Alicyn Curtis '21, modern languages and linguistics, originally matriculated to UMBC in 2011, but left her studies after three years. "I liked what I was studying, especially Korean, but I didn't have the drive or passion at the time," says Curtis. "I'm one of those people who can't simply do things because it looks good on a résumé. If I'm going to do anything, I'm going to do it because I like it. So I was very depressed and lost and needed to take some time off."
Curtis had the opportunity to move to Korea for three years, and she took it. She taught English there, but realized that in order to progress in that career, she'd need to finish her degree. In fall 2020, Curtis re-enrolled at UMBC having a more clear goal for her studies. With the help of her Korean advisor, Kyung-Eun Yoon, she is graduating after two final semesters.
"Being abroad built my confidence in myself," says Curtis. "When I first started at UMBC, I was very shy and standoffish. I didn't really reach out to other people—I just went to school and went home. But this time around, I thought, if I can live in a different country for three years and navigate around in a different language, I can do anything. And I brought that sense of competence with me when I returned to campus."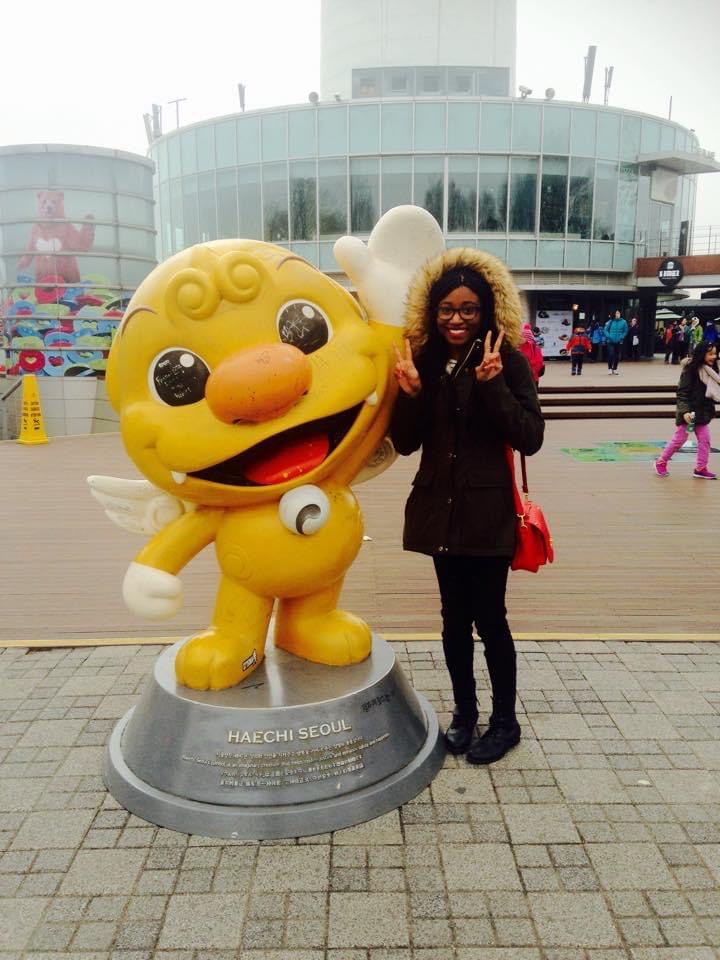 For the past year, Curtis has worked as a peer advisor in the Education Abroad office, encouraging more students to gain life skills and confidence overseas when the pandemic permits. Overall, of her time back at UMBC, Curtis says, "I never felt alienated because I'm technically 'non-traditional.' I felt just like a regular student on campus."
Lifelong learners
Gayle Chapman '21 also found a home in modern languages and linguistics, but that's not the only home she has on campus. She's worked at UMBC since 2002, and is now the assistant controller in Financial Services.
Chapman earned her master's in public policy in 2011. A decade later, she is earning a second undergraduate degree in Russian. Her sons are also UMBC alumni: Daniel Chapman '02, mathematics, '03, physics; and David Chapman '06, M.S. '08, Ph.D. '12, computer science—an assistant professor of computer science and electrical engineering at UMBC.
"I am not your traditional student, but a lifelong learner," shares Chapman, who is also a member of the Russian Club and sings in the UMBC Russian Choir. "It is vitally important, in my opinion, to continue to broaden your knowledge and perspective of this world, and there is no better way than to study a major language and culture in our world."
Chapman is in good company among other lifelong learners at UMBC. Jim Kruger '13, political science, M.P.P. '14, will complete his Ph.D. in public policy this spring at the age of 71. Kruger, spent his career in waste management and after retirement wanted to impact that field as a researcher. That goal, in addition to his love of learning, kept him coming back to the classroom.
During Kruger's time on campus, UMBC and the University of Maryland, Baltimore partnered to become Maryland's first "age-friendly" universities. They join 58 institutions worldwide that make up the Age-Friendly University Global Network, led by Dublin City University in Ireland.
No one "right" way
When Kirigua moved from Kenya to the United States in 2002, she put all her time and effort into finding a job and helping her children adjust to a new country. She told herself she'd attend to her own education after her son Joel graduated from college. True to her own word, before she heard Michelle Obama give the graduation address to her son's college in 2016, Kirigua had enrolled at Montgomery College.
"For me, personally, if you have something that you have a purpose to do—if you don't do it—you owe yourself something," says Kirigua. Pursuing higher education became her priority. "When you're making that sacrifice, you don't feel like someone is making you do it. You know you're doing it for yourself."
After transferring to UMBC in 2018, Kirigua has found fellowship through the Returning Women Scholars program—it's been encouraging to hear the other students' stories. "I thought that this was just me," says Kirigua, "but there are others like me and who have had to face even more challenging situations."
"When an adult learner thinks they're the only one in the classroom, it can make them feel like maybe they don't belong," says Jess Myers, Women's Center director. "Perhaps it may reinforce that their experience is the 'wrong way' to do college. So, when you put 20-25 adult learners in a room and give them the space to center their experiences of being older, being parents, having a full life before coming to UMBC, it feels…magical. I see some students struggle with their journeys and then once they hear from someone who is like them, an automatic sense of solidarity forms."
That sense of connection has spurred Kirigua forward. After graduating this month, she will continue on at UMBC, pursuing a master's in public policy.
---
Featured image: Chloe Terrell, left, in the center for Off-Campus Student Services in 2019. Photo by Marlayna Demond '11.
Tags: CAHSS, ClassOf2021, International Stories, MLLI, Political Science, Psychology, PublicPolicy, ShadyGrove, SocialWork, WomensCenter