A movie released last month tells the story of Solomon Northup, a free black man from upstate New York who was kidnapped and sold into slavery.  "Twelve Years a Slave" powerfully depicts that slavery was driven by violence and examines its moral and economic costs.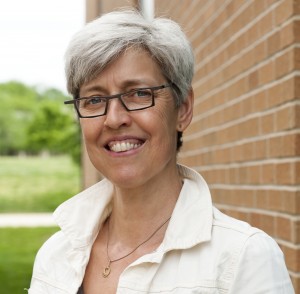 History Associate Professor and Chair Marjoleine Kars participated in a panel discussion about the movie Thursday on nationally-syndicated The Diane Rehm Show. During the discussion, Kars commented on the significance of the film and why it's important in understanding slavery.
"This culture of terror that it produces almost makes it almost impossible for people to resist, and makes large slave rebellions like the one I'm studying in the Caribbean so rare, and it shows that terror in a way that I think audiences can really identify with," Kars said.
Other panelists included David Blight, professor and director, Gilder Lehrman Center for the Study of Slavery, Resistance, and Abolition at Yale University, Richard America, adjunct professor, Georgetown University Business School, and Laurent Dubois, director, the Forum for Scholars and Publics at Duke University.
Dr. Kars is currently working on a book about a massive slave rebellion in the 1760s in the Dutch colony of Berbice (now part of the Republic of Guyana).
You can listen to the full segment on The Diane Rehm Show here.