Kelly Wan '18, global studies and financial economics, and Humanities Scholar is one of fourteen UMBC students and recent alumni to receive Fulbright U.S. Student Program awards — a new university record.
During her junior year, the Ellicott City local, who is Chinese-American, studied abroad in Shanghai to learn more about Chinese language and culture. There, she became acutely aware of the challenges of managing different identities. "As a Chinese American I encountered misconceptions that Chinese citizens and foreigners alike had about who could be considered an American based on an individual's physical features," explains Wan. Through her Fulbright experience in South Korea, she'll further explore Asian and Asian-American identities.
Wan is currently a graduate student of American studies at Columbia University. Through her Fulbright teaching assistantship, she will gain more insight about South Korea's political, social, and cultural history. She'll also seek to understand how Asian Americans construct their identities while reconciling both their Asian and American heritage.
As she connects with students in South Korea, Wan shares, "My hope is to dispel the stereotypes that people often associate with the United States and demonstrate that anyone, regardless of physical appearance, can be American."
Wan's story resonates with UMBC's other Fulbright recipients, the university's largest group to date. As students prepare to leave over the coming months to connect with people around the world, they share how they hope to challenge stereotypes and encourage peace-building through a shared humanity.
A history of international excellence
UMBC began participating in the Fulbright U.S. Student Program in 1970. Since then, Fulbright has chosen more than 70 UMBC students and recent alumni to represent the United States through conducting research, teaching English, or pursuing graduate studies internationally. UMBC has been particularly successful in the past five to ten years. In the last decade, UMBC has had 65 recipients.
The United States government established the Fulbright Program in 1946 to increase mutual understanding between people of the U.S. and other nations around the world. Today, this "flagship international educational exchange program" is active in over 160 countries. It is highly competitive, receiving over 11,000 applications each year. Recipients are chosen based on academic or professional achievement and demonstrated leadership potential.
Brian Souders Ph.D. '09, language, literacy, and culture, has been a key leader in collaborating with faculty across campus to identify qualified students in all majors. He then provides one-on-one support for students beginning the summer before the Fulbright announcement and continues providing placement, academic, and social support while students are abroad. As the Fulbright program coordinator, Souders's attention to detail and passion for connecting Retrievers with this prestigious experience has resulted in a steady increase of recipients over the last ten years.
Embracing different languages and identities
As a linguistics major, Bryce Moore '19, modern language, linguistics, and intercultural communications (MLLI), is most at home surrounded by people who speak a variety of languages and traveling to countries unfamiliar to him. While studying abroad in Portugal he learned Portuguese and traveled to the U.K., Spain, and Germany. "I have not been anywhere east of Germany," explains Moore. "Teaching in Kazakhstan is an opportunity to learn Russian and understand more about surrounding countries, each with their own unique identities."
Dymond Elliott, '19, psychology and MLLI, also accepted a Fulbright placement in a country unfamiliar to her: Malaysia. Elliott has studied Japanese culture and language extensively through her minor and her study abroad experience. Malaysia presents an opportunity to expand her knowledge of Asian cultures.
"I don't speak Malay but I am excited to learn and deeply interested in immersing myself in a culture that doesn't expect assimilation but embraces immigrant identities," says Elliott.
Deepening cultural ties
After teaching English for two years in Costa Rica, Michael Schapiro, M.A. '19, TESOL, is ready to apply those skills in Colombia. He is particularly excited about the opportunity for cultural exchange.
"The Latin American people I have met in the U.S and abroad have been very friendly, welcoming, and hospitable," says Schapiro. "I enjoy that type of rapport and want to continue to build more relationships throughout the continent as I become more fluent."
Similarly, Corey Simon's prior experiences in Barcelona and Uruguay, supporting community education organizations, inspired her to explore teaching English further. "I chose Uruguay because I was already familiar with the language, culture, and country so I could jump right in and be most effective with the time I have," shares Simon '18, MLLI, and M.A. '19, intercultural communication. "But more than anything I want to give back to the country that has given me such a great experience."
An experienced world traveler, Rebekah Kempske sees the exchange of ideas as the most pivotal takeaway of her upcoming Fulbright adventure. Kempske '19, mechanical engineering, a Center for Women in Technology (CWIT) Scholar, joined her family during breaks and holidays to travel the U.S., Europe, Australia, and Latin America. Through her travels, she saw different applications of engineering concepts, which sparked an interest in global engineering.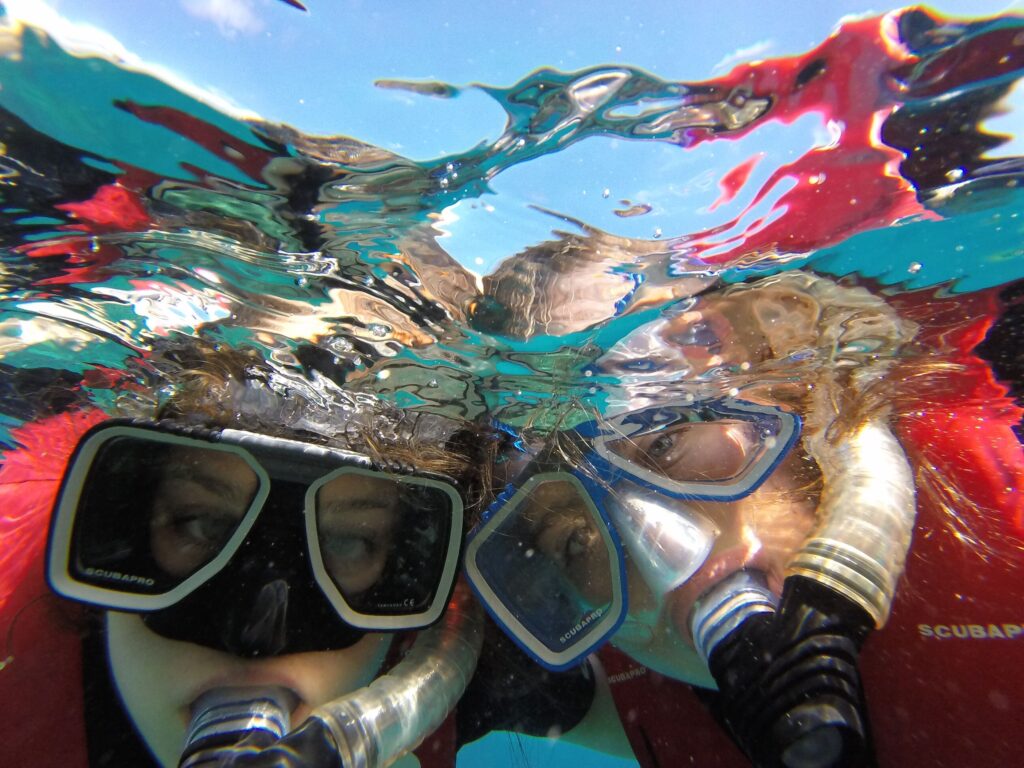 Kempske chose to learn more about global engineering through a master's in industrial design at Delft University of Technology, in the Netherlands. She believes engineering is successful when technical skills and people skills are combined maximizing different working styles and ideas. "International collaboration based on respect takes engineering from a concept to an applicable change agent," says Kempske, "improving the quality of life for the people who need it the most all over the world."
A full list of UMBC's 2019 Fulbright U.S. Student Program awardees for graduate study, English teaching assistantships, and research is below. UMBC's Fulbright semifinalist story from earlier this spring includes additional student features.
Research Assistant Awards
Jessica Linus '19, health administration and policy, Rwanda
English Teaching Assistant Awards

Jennifer Bohlman '19, M.A., ESOL, Germany

Liam Connor '19, information systems, Vietnam
Dymond Elliot '19, psychology and MLLI, Malaysia
Chanler Harris '19, ancient studies, Taiwan

Leah Ginty '14, modern languages, linguistics and intercultural communication, and M.A. '19, TESOL
Bryce Moore '19, MLLI, Kazakhstan

Manneha Qazi '18, biological sciences, Uzbekistan
Michael Schapiro '19, M.A., TESOL, Colombia

Corey Simon, '18, MLLI, and M.A. '19, intercultural communication, Uruguay
Kelly Wan '18, global studies and financial economics, South Korea
M.A./M.S. Study Awards
Rebekah Kempske '19, mechanical engineering, Delft University of Technology, Netherlands
Jacob Schubbe '18, mechanical engineering, Lappeenranta University of Technology, Finland
Julian Tash '19, Asian studies and history, Taiwan
Banner image: UMBC Fulbright recipients hold flags of countries from their respective placements. Images by Marlayna Demond for UMBC unless otherwise noted.
Tags: CAHSS, CNMS, COEIT, HumanitiesScholars, International Stories, majoraward