Bentley Corbett-Wilson
B.A., Music (Music Education)
Hometown: Las Vegas, Nevada
Plans: Leadership consultant, Pi Kappa Phi
UMBC has presented me with opportunities that have led me to be more open-minded, think more critically, and take action within my community.
Bentley Corbett-Wilson's UMBC story is one of personal growth and supporting others through leadership in shared governance and campus life.
As president of UMBC's Student Government Association (SGA) during the university's 50th anniversary, and an active senior member of the Student Events Board (seb), Corbett-Wilson was closely involved in UMBC's anniversary celebrations. He also offered a student perspective on major campus-wide events throughout the 50th year, from the Women's Center's "Take Back the Night" to SGA's "Election Night Extravaganza," sharing photos and reflections on UMBC's main social media accounts and in UMBC Magazine.
For multiple years, Corbett-Wilson has has served as an (seb) event programmer, a Student Life ambassador, and senior orientation peer advisor, acclimating new students to campus and training other students as orientation peer advisors.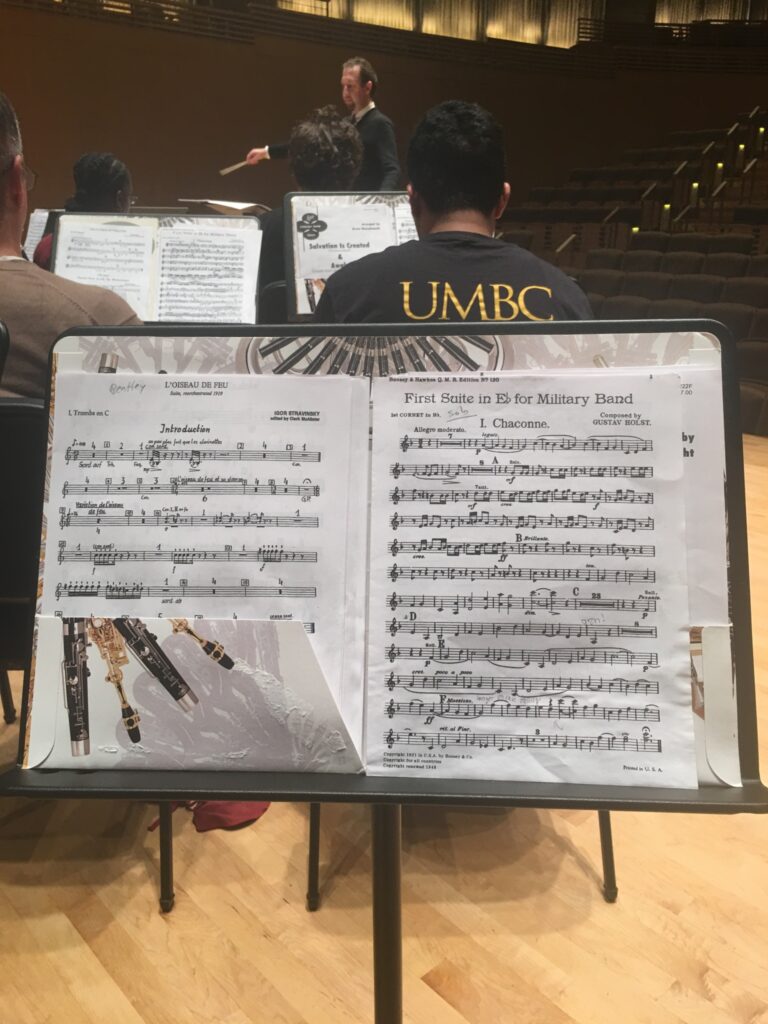 Corbett-Wilson is carrying forward a lifelong passion for music with career plans in music education. He has performed as a member of the UMBC Community Symphony, UMBC Wind Ensemble, and UMBC Jazz Ensemble as a trumpet player, and has served as student director of the UMBC Pep Band.
Reflecting on his time at UMBC, he shares:
I've been surrounded with like-minded people who have helped me foster my skills within leadership and music, and I've also been able to be challenged by other's different ideas and values that have given me a more holistic view of the world. I am more educated about social issues and feel more equipped to be a part of larger conversations that contribute to promoting social equity.
Portrait by Marlayna Demond '11 for UMBC.