Brandon Gouin
Degree: B.A., Music Performance
Hometown: Laurel, MD
Post-grad plans: Teaching and performing in Baltimore and D.C.
Brandon Gouin arrived at UMBC with a love for percussion music, but unsure of his future direction as an artist. He was also not very engaged in the contemporary music world, but his experience with musicians such as Tom Goldstein, associate professor of music, and Patrick Crossland, affiliate artist, completely changed that.
Gouin played in several ensembles at UMBC, including the percussion ensemble, new music ensemble, and improvisation ensemble. He credits the improvisation ensemble, directed by Crossland, with shaping his artistry and musical growth. In the class, which he took five times, he fine-tuned his musical ear and experimented with music as a vehicle for ever-shifting self-expression.
Crossland says Gouin developed and nurtured a passion for adventurous and experimental music during his time in the ensemble. "His enthusiasm is palpable and infectious, inspiring others to take the plunge along with him," Crossland says. "He has been working with young school groups, introducing students to new ways of making and thinking about music. He is truly an ambassador for contemporary music."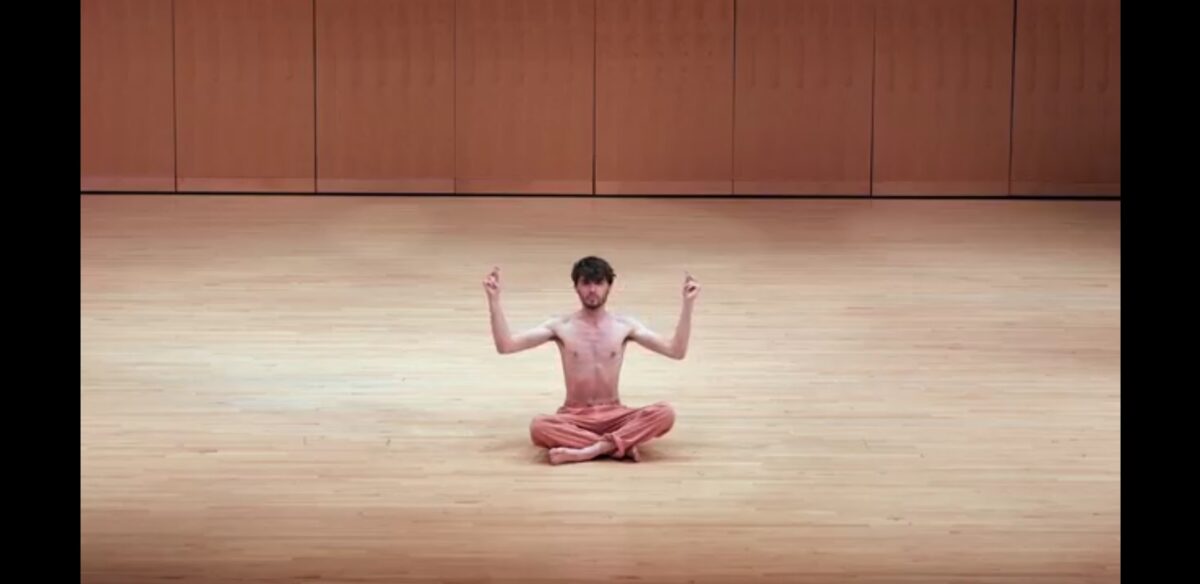 Is there a particular academic achievement you're most proud of?
"Performing Vinko Globokar's 1985 work "Corporel" at my senior recital is a highlight of my UMBC experience. This piece is a solo for the human body. The performer is shirtless and seated on the stage. They beat, scratch, smack, and tap various parts of their own body. This work is a discovery of self and musical potential that resonates deeply within me."
Has there been a mentor who influenced your time at UMBC?
"Dr. Patrick Crossland, who directed the improvisation ensemble and the new music ensemble, has influenced my experience. He thinks about music in incredibly detailed and focused ways. His knowledge and technical ability of the trombone and contemporary music are unmatched. I am grateful to have learned from him."