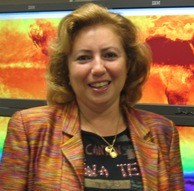 The Washington Post reported on a new partnership between Northrop Grumman and UMBC that explores using cybersecurity tools to analyze health data.
Yelena Yesha, computer science and electrical engineering, is leading the project and commented on the partnership, saying that they plan to evaluate millions of patient records. Tools originally developed to examine cyberthreats and security risks will be used to go through the data. This will allow the researchers to examine a large amount of data to see trends in conditions such as diabetes, obesity and cardiovascular disease.
Click here to read "Northrop Grumman, UMBC team to study health data for populations" in The Washington Post.
Tags: cfr, CSEE, Cybersecurity