While we can't wait to see what memories we will make in 2022, let's first take a look back at the milestones, breakthroughs, and student stories that shaped our UMBC community in 2021.
1. Judges rule UMBC victorious over Yale
This spring, UMBC defeated Yale University to win the American Mock Trial Association (AMTA) National Championship for the first time in program history. Five of the eleven judges voted for UMBC, five went for Yale, and the final judge stated it was a tie. To determine the winner, the judges tallied the scores from all their final round ballots, which put UMBC ahead of Yale, 1,360 to 1,355. UMBC Mock Trial also earned the Spirit of AMTA Award, honoring their commitment to the principles of civility, justice, and fair play.
2. Welcome home, Retrievers
UMBC welcomed nearly 2,100 new first-year students in fall 2021, making this the largest incoming fall class in UMBC's history. With nearly 1,000 transfer students and additional international undergraduates and graduate students enrolled, almost 4,000 total new students joined Retriever Nation this fall. Plus, more than 100 students returned to UMBC as part of the Finish Line program to complete their degrees, some more than 10 years after their academic journey began.
3. Best in show
The 2022 U.S. News and World Report Best Colleges rankings affirmed UMBC's position as one of the top universities in the nation. UMBC is among the best of the best in both undergraduate teaching and innovation, and distinguished in several other key areas. U.S. News ranks UMBC #6 among all U.S. universities for undergraduate teaching this year. UMBC also advanced to number #6 on the Most Innovative Universities list, just ahead of Stanford.
4. Supporting students, diversifying STEM
New data from the National Science Foundation spotlighted UMBC as the nation's top undergraduate institution for Black graduates who go on to earn Ph.D.s in the natural sciences and engineering, as well as doctorates in the life sciences, mathematics, and computer science. UMBC is also the number one baccalaureate institution for Black undergraduates who go on to earn M.D./Ph.D.s., according to the Association of American Medical Colleges.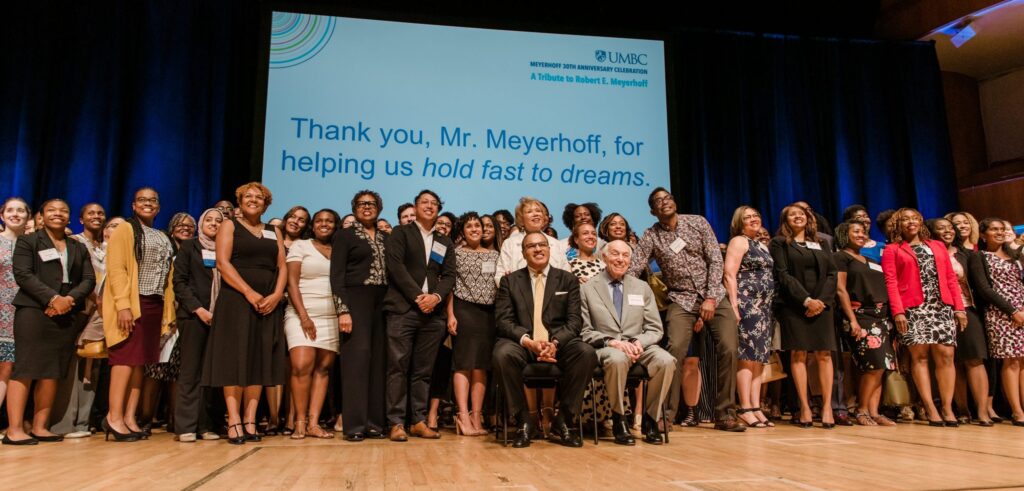 5. Keeping the curtain up
Most of us may not have had the traditional live performance or movie theater experience this year, but many have found much-needed solace and escape through television and movies in living rooms across the country. Behind the scenes, Retrievers working in Hollywood as writers, producers, and directors have embraced the challenges of the moment—and remained ever-thankful for their audiences and creative roots.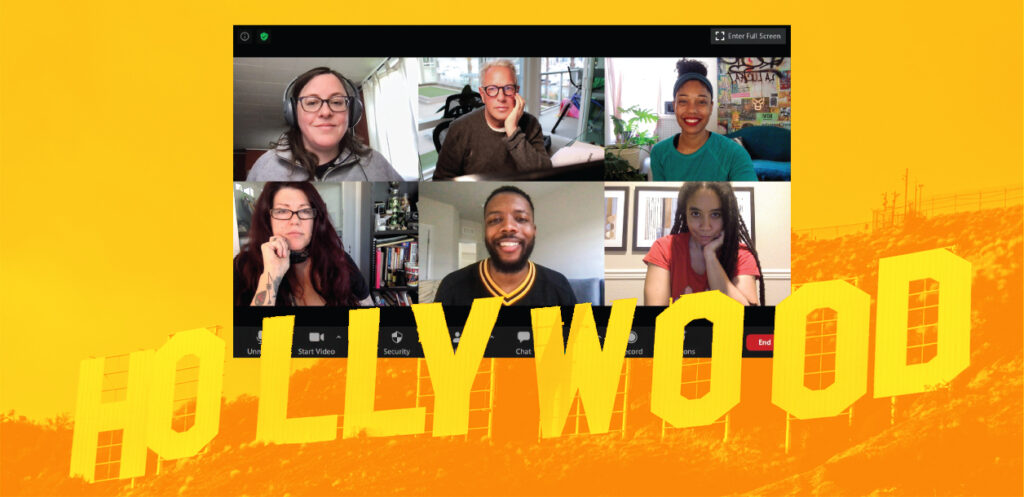 6. NASA funding for Earth sciences
NASA announced a major award of $72 million over three years for the new Goddard Earth Sciences Technology and Research (GESTAR) II center. UMBC serves as the lead for GESTAR II's national consortium and will receive over $38 million. GESTAR II will support over 120 researchers, creating extensive opportunities for breakthroughs in Earth and atmospheric science research. Participants will carry out observational, experimental, and theoretical research in support of NASA strategic Earth science mission objectives. The large scale of this work will also enable students at all levels to contribute to the research.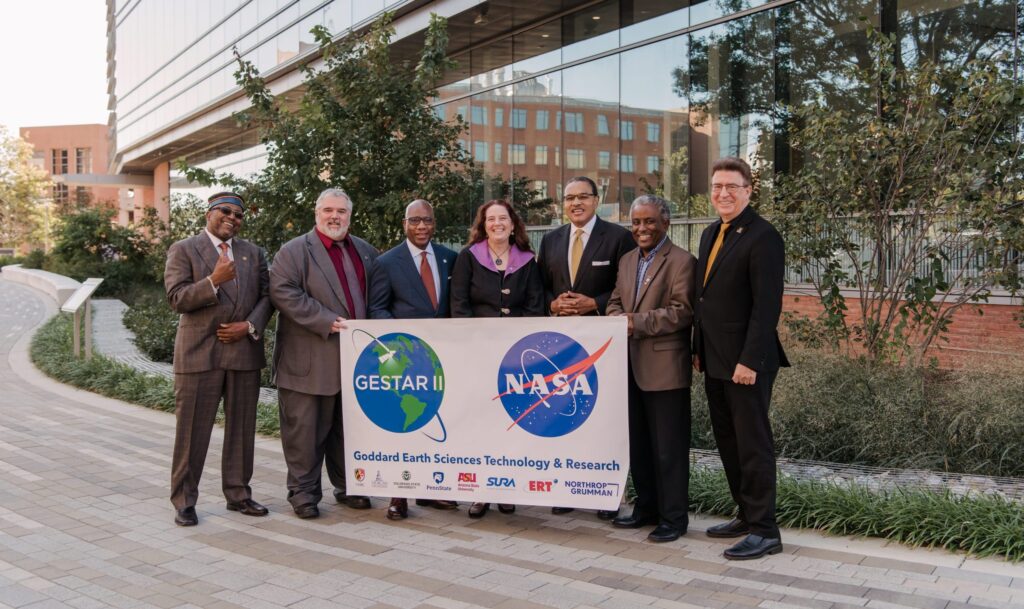 7. Valuing diversity in leadership
The Andrew W. Mellon Foundation has granted UMBC, Morgan State University, and the University of Maryland, College Park (UMD) $3 million to launch Breaking the M.O.L.D., a program to develop a pipeline to higher ed leadership for scholars in the arts and humanities. It will focus on interested faculty members at the rank of associate and full professor, particularly women faculty and Black, Hispanic, and American Indian/Alaska Native faculty. ​​Kimberly Moffitt, interim dean of UMBC's College of Arts, Humanities, and Social Sciences and professor of language, literacy, and culture, serves as the project's lead PI. Joining her in leading UMBC's implementation will be Patrice McDermott, vice provost for faculty affairs.
8. Your America East champions…again
Returning to regular-season play in the fall, UMBC women's volleyball successfully defended their America East title against UAlbany and advanced to NCAA tournament play for just the fourth time in program history. This match-up may have felt familiar for supporters. Due to competition schedules impacted by COVID, it was only seven months prior that UMBC traveled to UAlbany to take on the Great Danes and win their first America East title. While the Retrievers fell short in tournament play, when the regular season came to a close in mid-November, the Retrievers officially became the sixth team in program history to have a perfect, undefeated season.
9. Growing globalization
The Association of Public Land-Grant Universities (APLU) has honored UMBC with its 2021 Gold Award in Leadership and Pervasiveness for Internationalization. UMBC is the only North American university to receive this prestigious Gold Award. This honor affirms the collective, intentional work behind UMBC's global engagement strategy.
10. Prestigious scholarships
Jordan Troutman '21, M29, computer science and mathematics, was the first UMBC student to become a Knight-Hennessy Scholar. The international Knight-Hennessy Scholarship is open to students applying to graduate school at Stanford University in any area of study. In addition to funding, it offers robust leadership and community-development training.
Joshua Slaughter '22, M30, computer engineering, received the Marshall Scholarship, becoming the second student in UMBC history and the first in 29 years to earn the prestigious award. Slaughter is one 41 American students named Marshall Scholars this year, from institutions across the country. The scholarship supports graduate study at institutions in the United Kingdom. He was also a finalist for the Rhodes Scholarship.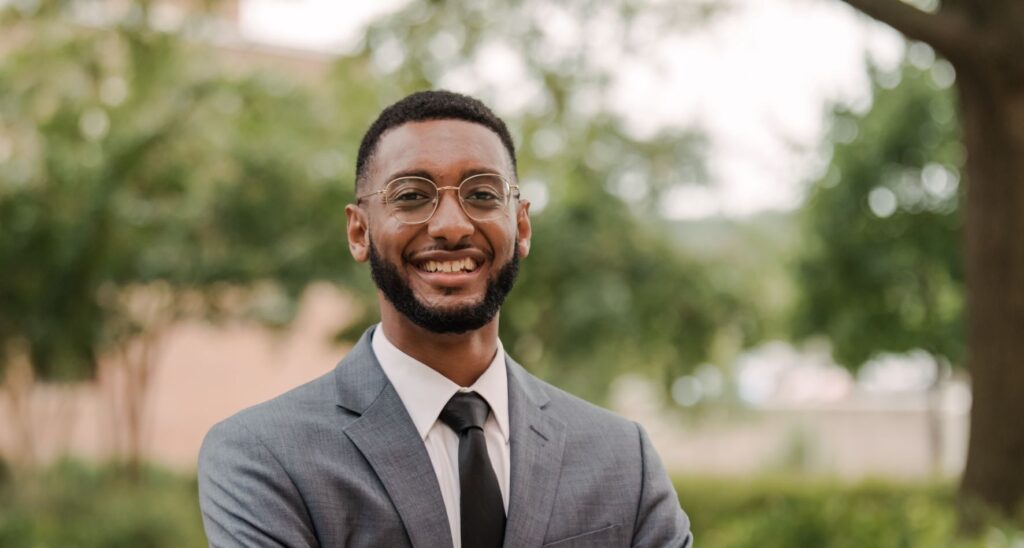 11. Top history book prizes
Among UMBC faculty's recent writing awards, Marjoleine Kars, professor of history, has received the Cundill History Prize and the Frederick Douglass Book Prize for her acclaimed book Blood on the River: A Chronicle of Mutiny and Freedom on the Wild Coast (The New Press). Based on a decade of archival research, the book tells the story of a nearly successful rebellion of enslaved African and indigenous people just over 250 years ago in the Dutch colony of Berbice, 1763-1764.
12. Hero of the Year
Kizzmekia Corbett '08, M16, biological sciences and sociology, is an assistant professor of immunology and infectious diseases at the Harvard T.H. Chan School of Public Health, after leading the team behind the successful effort to create a vaccine for COVID-19 at the National Institutes of Health (NIH). Working with the pharmaceutical company Moderna, Corbett's achievements on the global stage benefit all of us. TIME magazine recognized these efforts and named Corbett a Hero of the Year in the annual Person of the Year issue published in December.
To read these stories and more, visit UMBC News and UMBC Magazine.
Header image: Aerial view of UMBC's campus. All photos by Marlayna Demond '11 for UMBC unless otherwise noted.
Contributing authors: Catalina Sofia Dansberger Duque, Sarah Hansen, Charis Lawson, Megan Hanks Mastrola, Kait McCaffrey, Jenny O'Grady, and Dinah Winnick.