UMBC's Sherman Center for Early Learning in Urban Communities is now in its third year of strengthening and expanding early childhood education in Maryland. The center was founded with the support of a $6 million grant from the George and Betsy Sherman Family Foundation in 2017. It has developed a series of research-based initiatives to address the needs of children from birth to eight years old in Maryland, and the workforce dedicated to educating them.
The initial grant founding the center helped establish the Maryland Early Childhood Leadership Program (MECLP), a faculty research fellowship, and an innovative literacy program. All three elements create a body of work that is transforming early childhood education—on campus, in Baltimore City, and across the state.
Strong partnerships with researchers, schools, and families are the foundation of this work. "We never say, 'This is what we are going to do.' We engage our partners in conversation about what they need," shares Mavis Sanders, professor of education and director of the Sherman Center.
"We try not to be reactive or directive, but responsive," she says. "It is about listening. We can't do our work without our partnerships."
Investing in early childhood research
The Sherman Center's faculty research fellowships support faculty and their doctoral students. The funding helps them undertake research that expands knowledge about policies and practices related to early childhood education. The program encourages collaborations within and across departments, fields, and institutions. Awards range from $50,000 to $100,000.
Kindel Nash and language, literacy, and culture (LLC) doctoral student Josh Michael '10, political science and education, were the inaugural research fellows in 2017-2018. Nash is an associate professor of education and Michael is the assistant director of UMBC's Sherman STEM Teachers Scholars Program. Their multi-year study, in collaboration with Maree G. Farring Elementary/Middle School, examines the effects of using the Read Two Impress intervention with struggling third-grade readers.
Nash explains this intervention in "Parents can help kids catch up in reading with a 10-minute daily routine" for The Conversation. Their research found that having bilingual books with culturally authentic content led to increased engagement among Latinx children and their families. Nash's new book, Toward Culturally Sustaining Teaching, further explores this topic.
Evaluating the literacy fellows program
Two additional faculty received the award in 2018 – 2019. Susan Sonnenschein, professor of psychology, and Claudia Galindo, associate professor of education policy, University of Maryland, and former associate professor of LLC at UMBC. The team is working with Bay-Brook Elementary/Middle School and Curtis Bay Elementary/Middle School. They are studying the outcomes of the Sherman Center's Literacy Fellows program, a collaboration with UMBC's Shriver Center.
The program provides teachers additional classroom support from UMBC student volunteers from all majors. Sherman Center Literacy fellows volunteered for nearly 300 hours in 2018 – 2019 and more than 500 hours in 2019 – 2020.
"Dr. Sonneschein and I have been working collaboratively for ten years. We take an interdisciplinary approach to examine family and school mechanisms. This helps to improve the educational experiences and outcomes of Black and Brown students," explains Galindo. "We have witnessed the potential and impact of the Literacy Fellows program on students and teachers in Baltimore City."
Latest research awards focus on Judy Centers
Research awards for 2020 – 2021 were given to two research teams. The first team includes Patricia A. Young, associate professor of education, and Deborah Kabura Kariuki, clinical instructor of computer science education. Young and Kariuki are working on a year-long study, "Infusing a Culture-based Computational Thinking Curriculum in Urban Preschools." They will partner with the Judith P. Hoyer Center Early Learning Hub at Lakeland Elementary/Middle School. Judy Centers help prepare children from age birth through kindergarten for school readiness.
"It is imperative that disenfranchised students and communities have opportunities to explore computational thinking, to be active participants in this technological revolution," shares Young. "Our research provides an introduction into the practices of computational thinking for preschoolers and the pedagogy for preschool teachers."
The team will create an e-learning module and computational thinking instructional materials to help children at the Judy Center learn these concepts.
The second team includes Jane Lincove, associate professor of public policy; Lieny Jeon, assistant professor at the Johns Hopkins School of Education; and Sarah Bollard, citywide coordinator for Judy Centers. They are working on a three-year study, "Judy Centers in Baltimore: Improving Data-Informed Decisions."
Diverse books anchor literacy
The cornerstone of the Sherman Center is its focus on improving literacy experiences and outcomes for young learners in Baltimore City. "Literacy is a gateway to knowledge across all curriculum areas," says Sanders. The Sherman Center has implemented four literacy interventions: the Diverse Books Project; Teacher Summer Institute; Literacy Fellows; and Families, Libraries, and Early Literacy Project.
The Center implements these literacy programs through close partnerships with five Baltimore City Public Schools and 50 early childhood educators. Together, they reach about 1,250 children. They also work with approximately 30 families annually who have children ages birth to three, through the Judy Centers at Lakeland Elementary/Middle School and Curtis Bay Elementary/Middle School.
The Diverse Books Project is a growing library of books housed at the Sherman Center. It reflects the lives and cultures of children and families of color. The books are used by UMBC teaching interns, graduate students, volunteers, and faculty, and by early childhood educators. They use the books to introduce and reinforce literacy across all subjects.
Teaching with diverse books
During the Sherman Center's Teacher Summer Institute teachers partner schools learn to use these books as tools to support literacy. They also explore how research-based strategies like translanguaging can support more inclusive, high-achieving classrooms.
In 2019, 49 educators across the state requested 250 diverse books after working with the Sherman Center. The Institute went virtual this summer. It provided 50 early childhood educators from partner schools with nearly $15,000 worth of supplies for their students and to set up virtual classrooms.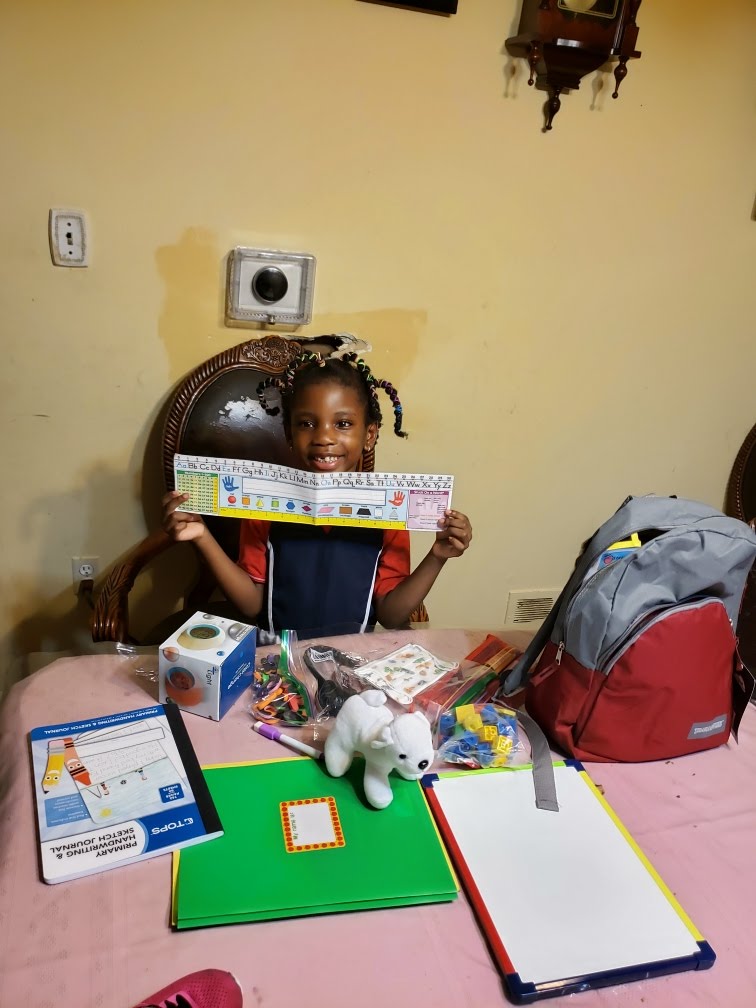 Working directly with families
In addition to working with teachers, the Sherman Center also works directly with families. They are invited to attend quarterly Families, Libraries, and Early Literacy Project events at Lakeland and Curtis Bay Elementary/Middle Schools. The events provide families a safe space in their neighborhoods to meet other families. They also learn strategies to promote their children's kindergarten readiness, and create materials to support learning at home.
In addition to these activities, a librarian from the Enoch Pratt Free Library leads a story time session for the families at the events. Families also have a chance to select and take home diverse books for their children. In 2019, UMBC distributed 178 multicultural books to families at Curtis Bay and Lakeland Judy Centers.
Creating a new system
As the world copes with COVID-19, the Sherman Center's literacy, professional development, and research programs will continue to adapt. The center will support the literacy needs of children throughout Maryland in the current virtual environment.
"We are not preparing teachers, administrators, public servants, and students to adapt strategies to work within the status quo of early childhood," notes Sanders. Instead, the Sherman Center is preparing education professionals to be innovators. She says, "We will create a new early childhood education system that reflects and serves the diversity of today and tomorrow."
Banner image: Sanders (in the middle, in red) surrounded by Sherman Center, Judy Center, and Enoch Pratt Free Library staff at the Families, Libraries, and Early Literacy Project event at Lakeland in February 2019. All photos by Marlayna Demond '11 for UMBC unless otherwise noted.
Tags: AfricanaStudies, CAHSS, cahssresearch, Education, LLC, Psychology, PublicPolicy, ShermanCenter, ShermanScholars, ShriverCenter