Baltimore Dance Project returns to the Proscenium Theatre for its traditional winter performances, February 8–10. Co-directed by UMBC's Carol Hess, professor and chair of dance, and Doug Hamby, associate professor of dance, the contemporary dance company will present a blend of new, recent, and repertory works. Performances will include the premiere of Unravel, choreographed in 1995 by the late Eric Hampton and reconstructed by Alison Crosby, and an excerpt from Framework, one of the company's earliest works, choreographed by the late Elizabeth Walton, the company's founding artistic director, who was a member of UMBC's dance department for more than 40 years.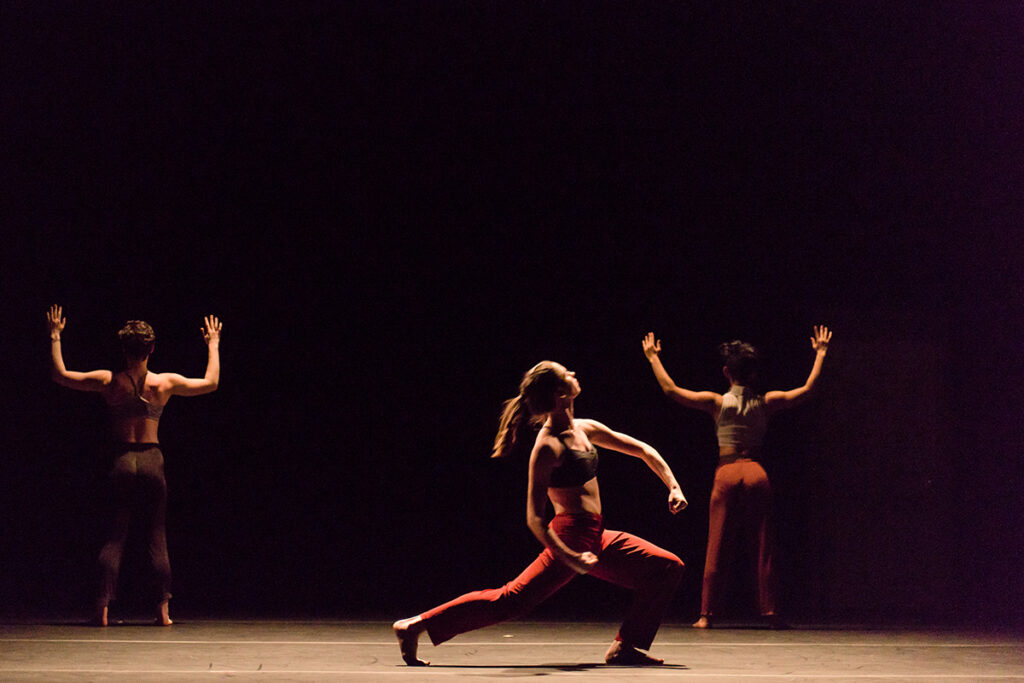 New works include a solo by Sandra Lacy, instructor of dance, and Tipping Point by Ryan Bailey '16, dance. The program also includes encore performances of Hamby's Square Breath, a tour de force of intensity and desperation, and Hess' LightForest, a venture through breathtaking images of nature.
"For this concert, Baltimore Dance Project is honoring memory of Elizabeth Walton, the founding director of the company and the dance department's first chair, by performing an excerpt from her piece Framework," says Hess. "When I arrived at UMBC in 1982, I saw a performance of Framework in UMBC's old theatre and loved it. In 1984, I suggested to Liz that she present the piece again. There were three dancers in the 1982 version, but Liz decided to expand the cast to six. Both Sandra Lacy and I were in that 1984 cast."
Hess explains, "In order to re-mount the piece, I used an archival video of the piece, and my memory of Liz's directions. I found a reel to reel master tape of the electronic score, composed by William John Tudor. The department of music's Alan Wonneberger used his amazing expertise to process the old tape so the sound could be played and then digitized. Teaching the piece to the dancers brought back so many memories of Liz, and I am so thrilled to be able to share her work on this concert." Walton, an associate professor emerita, passed away in November 2017.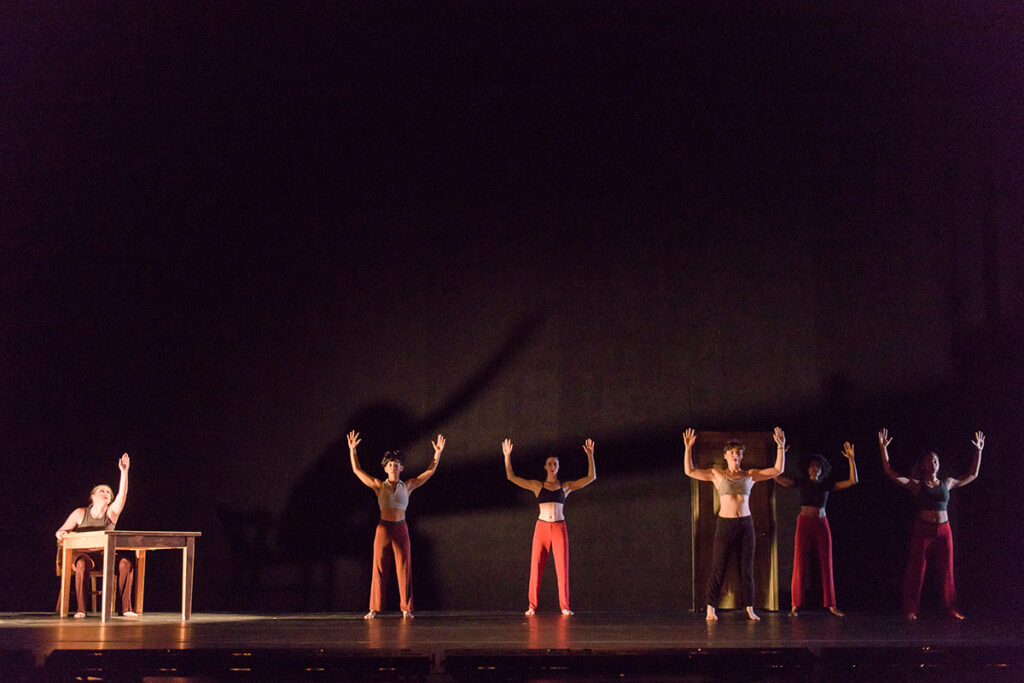 Hamby views the restaging of Square Breath, originally choreographed in 2007, as an opportunity for exploration. "When awakening a dance from the past, I get to rediscover it with fresh eyes, often adding to my understanding about the essence of the dance," he explains. "A dance is a living, breathing thing, so new dancers bring new ideas and new kinetic exploration to the work. The musical score for Square Breath incorporates live sounds made by both the dancers and musicians. This allows the movement and the sound score to interact in a new and surprising way, with each restaging."
Baltimore Dance Project infuses visual media, sound, light and technology into riveting dance performance. Known for its edgy artistic collaborations between choreographers, composers, sound artists, visual artists, engineers, and technologists, the company presents the creative work of Hamby and Hess, performer and choreographer Sandra Lacy, and guest artists.
Formed in 1982 under the name Phoenix Dance Company, BDP features outstanding performers from the Baltimore/Washington area and has been honored with numerous grants and awards. Hamby, Hess, and Lacy have received a total of sixteen individual artist awards from the Maryland State Arts Council, and their work has appeared on the streets of Baltimore and in theaters and film festivals across the United States.
More information about the upcoming performances is available on UMBC's Arts and Culture Calendar here.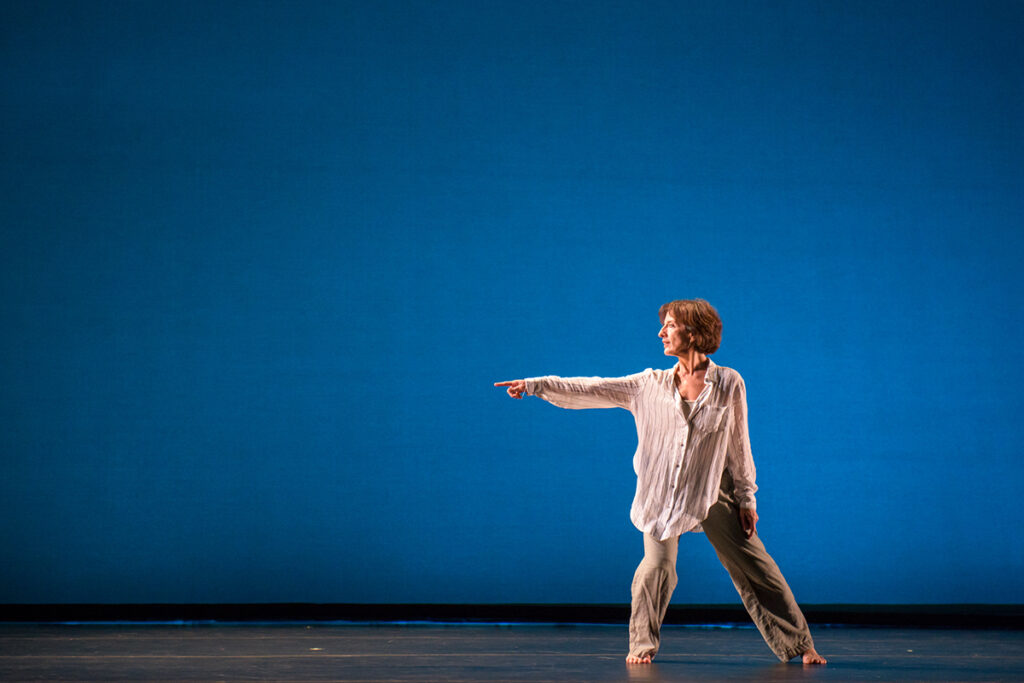 Images by Marlayna Demond '11 for UMBC.