Governor Larry Hogan visited UMBC on Wednesday, May 18, for a ceremony marking the transfer of the Spring Grove Hospital Center campus to UMBC to support the university's long-term development.
The Skylight Room in The Commons room buzzed with energy as guests arrived, including representatives from UMBC, Maryland and Baltimore County government, and the Catonsville and Arbutus communities.
Attention turned to Farah Helal '24, global studies and political science, newly appointed 2022 University System of Maryland (USM) student regent. Helal took a break from studying for final exams to welcome the group, introducing remarks by Governor Larry Hogan; President Freeman Hrabowski; Maryland House Speaker Adrienne A. Jones '76, psychology; County Executive John A. Olszewski Jr., Ph.D. '17, public policy; County Councilman Tom Quirk; and USM Chancellor Jay Perman.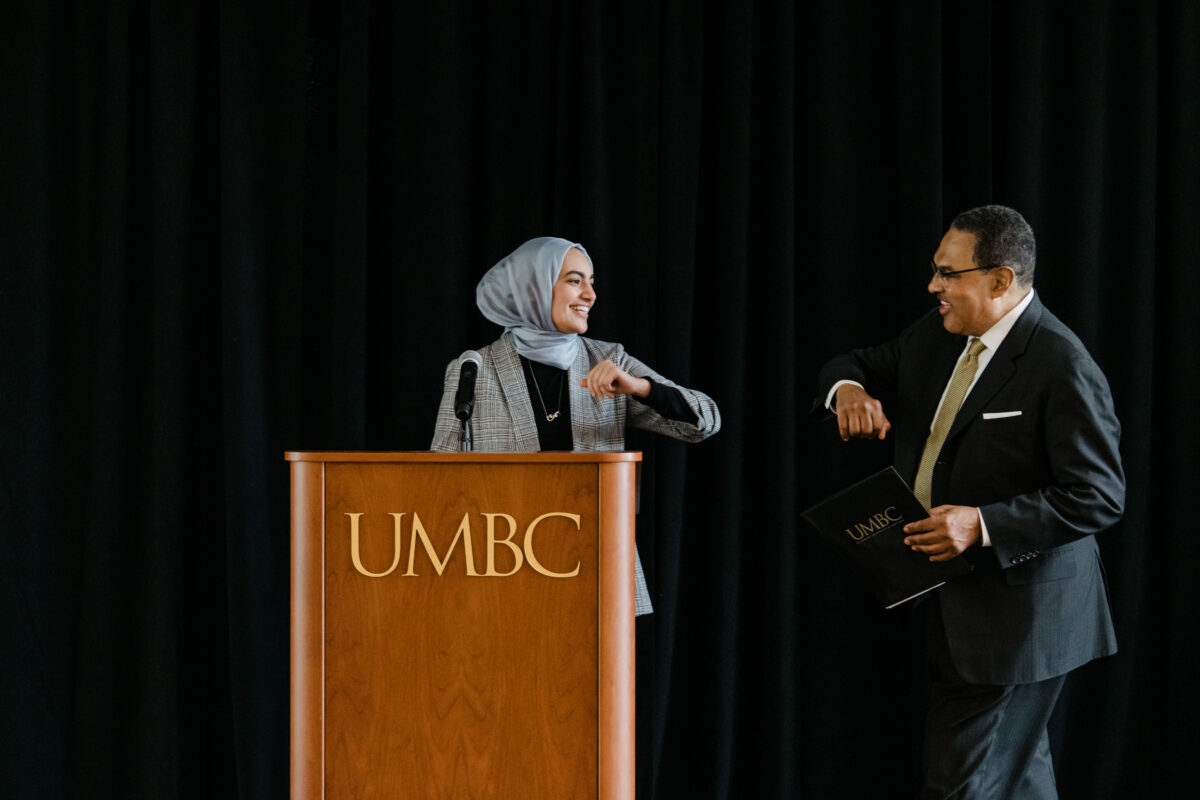 Hrabowski called for a round of applause in recognition of UMBC's community neighbors. He also thanked the governor, Maryland Treasurer Dereck Davis, visiting legislators, and state employees who worked to make this transfer happen. 
"This is about education—it's about the future of higher education and the future of Maryland," Hrabowski said. Honoring state leaders for their commitment to elevating the state through this type of partnership, he noted, "When we are talking about investing in education, investing in universities, we are talking about the future of society."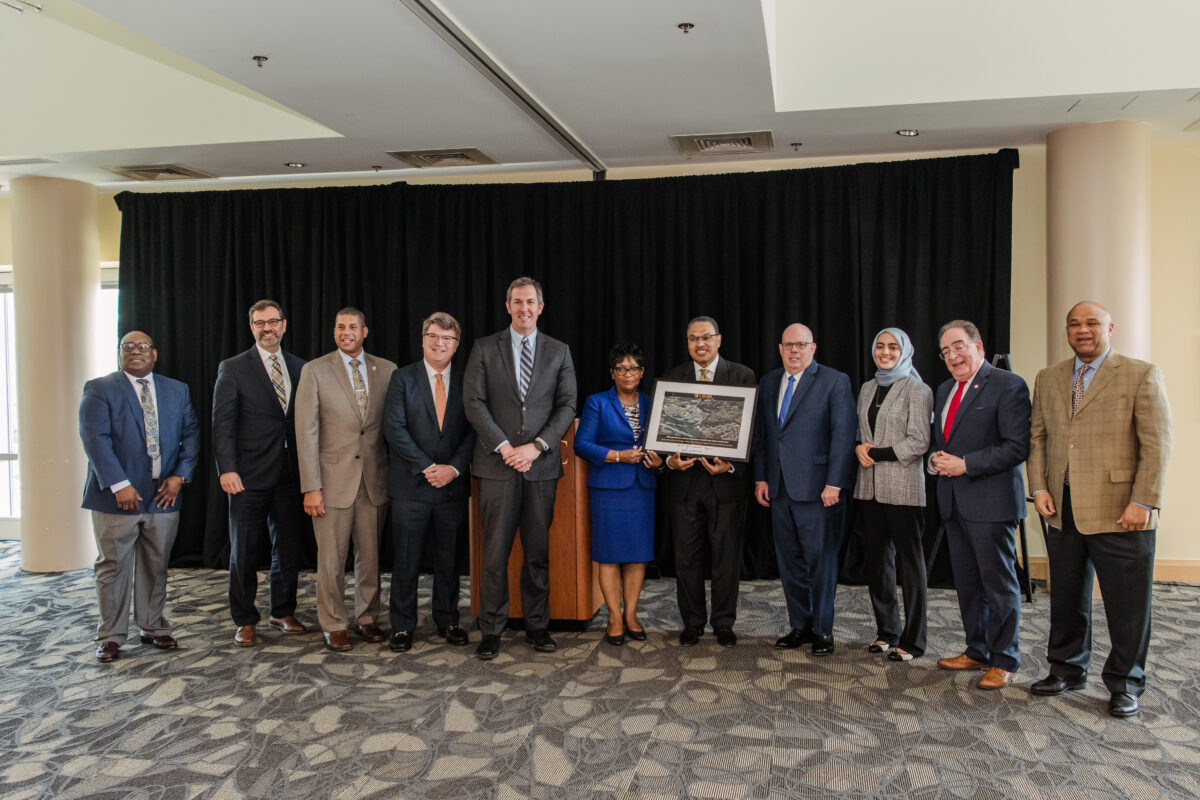 Future footprint
Gov. Hogan stepped up to the lectern and thanked President Hrabowski for his 30 years of UMBC leadership, describing this moment as a testament to his "incredible vision for the future of this esteemed university."
Speaking to the value of investing in higher education, he noted, "Maryland is proud to be home to one of the most highly educated workforces in America, and it is due in large part to incredible institutions like UMBC, which has consistently been ranked as one of most innovative universities in the nation and as a leader in global social and economic impact."
"UMBC is a model for undergraduate education, inclusive talent development, and innovation. I'm very excited that its footprint will now be able to grow even further into the future," he said. "Now, with the transfer of Spring Grove, together we are ensuring that UMBC will continue to play a meaningful role in advancing education, community development, and economic and workforce development here in Baltimore County and throughout the State of Maryland."
UMBC does not yet have a specific plan for the site. The campus will engage with the State, the County, community leaders, and other partners during its regular master facilities planning process to envision a future for the Spring Grove property that supports the university's long-term development and enhances both economic development and quality of life in the Baltimore region and Maryland.
Legacy of thoughtfulness
"Today is an exciting day," said Speaker Jones. She emphasized this moment as an important beginning. "It is the start of a new opportunity for UMBC, and…community input will be a hallmark of the future of the property."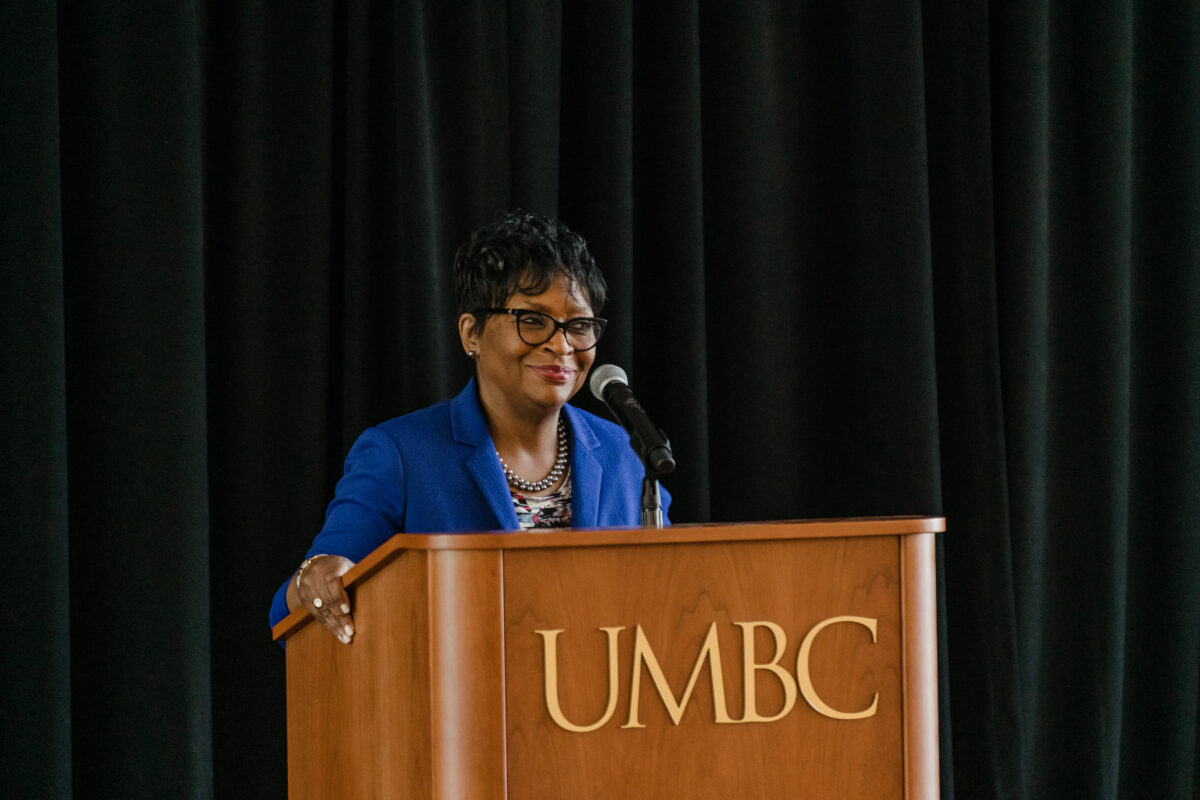 As a fellow alumnus of UMBC, County Executive Olszewski added, "I can't help but be excited about the future of our students and what this means for our communities…It is also an incredibly exciting time for the community, as we think about meeting the needs and building a robust ecosystem here."
Reflecting on UMBC as a community partner, he shared, "There is a legacy of intentionality and thoughtfulness and community engagement that permeates this institution and this culture. So I couldn't be more excited to work with the leaders of UMBC, with Governor Hogan, the Speaker, the Chancellor, and so many others, to really take this vision and make it real in the years ahead."
Councilman Quirk joined in that excitement for partnering with UMBC, saying, "One thing with certainty is that the community in Arbutus and community in Catonsville strongly support UMBC, its goals, and its mission. It makes a great difference when we have a great community partner."
First of many steps
USM Chancellor Perman closed the event by returning to the long-term priorities of the state of Maryland.
"We are lucky to live, learn, and work in a state that values higher education, in a state that has a vision for higher education," he said. "At the system we serve Maryland together with elected leaders who understand, maybe better than their colleagues anywhere else, what an investment in…public higher education means for a state, for the people of a state, and for the quality of life…we all enjoy, because an investment like this accumulates. It accrues. It comes back to all of us."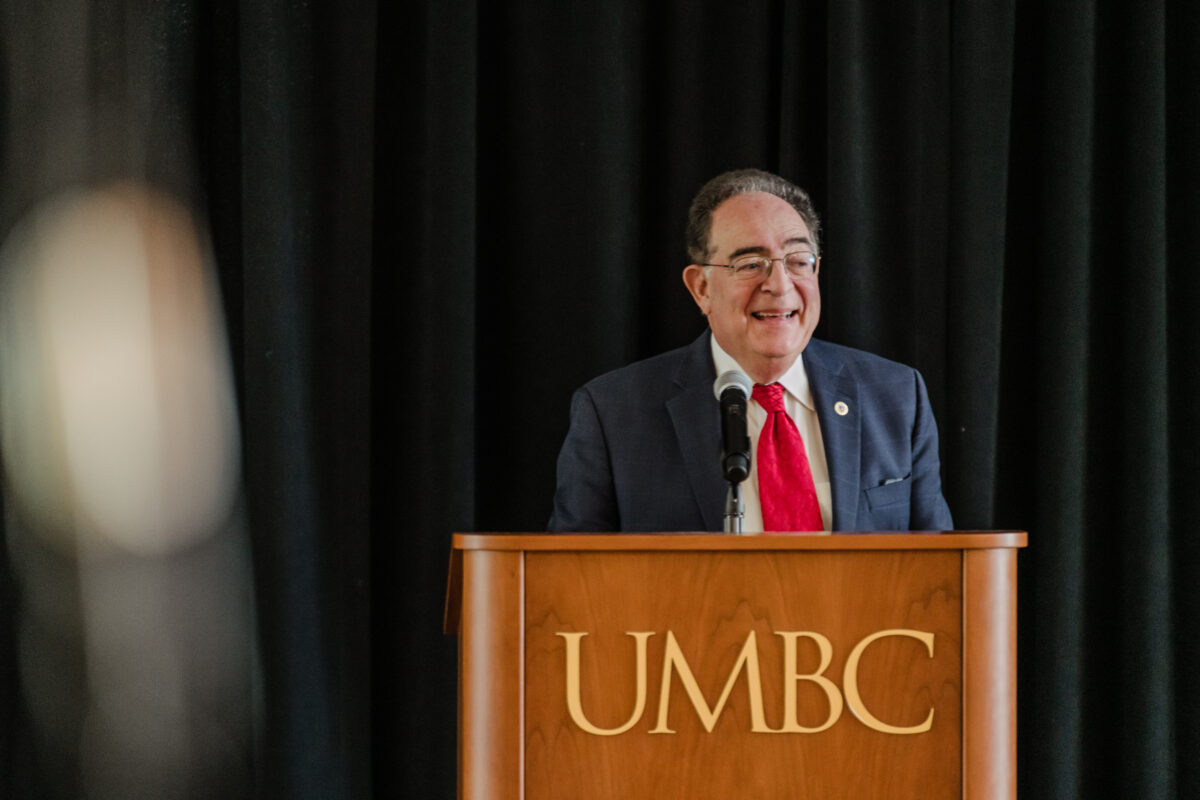 "This land expands our capacity—UMBC's capacity—to serve the public good," he noted. "That's why this investment…matters. Because it's not just an investment in this institution or even its students. It's truly an investment in every single citizen of this state."
"I know that that's something this university…will never forget, that they are the stewards of land meant to benefit all," he emphasized. "I'm so proud of what UMBC has accomplished, and I'm prouder still that this is just the beginning."
Tags: campus