"Educators genuinely want what is best for their students," says Farah Helal '24, the newly appointed 2022 University System of Maryland (USM) student regent. "Student representatives provide educators and policymakers with the perspective needed to ensure the student voice is valued and understood throughout the decision-making process."
Governor Hogan announced Farah Helal's appointment to the USM Board of Regents as a student regent in February and she was formally confirmed in March. She will serve as one of two USM student regents from July 1, 2022 through June 30, 2024, including as a voting member during her second year.
Helal will represent the USM student voice in meetings and committees working on issues that impact the system's twelve institutions. Key topics involve setting tuition and fee rates, approving new degree programs, and approving capital and operating budgets.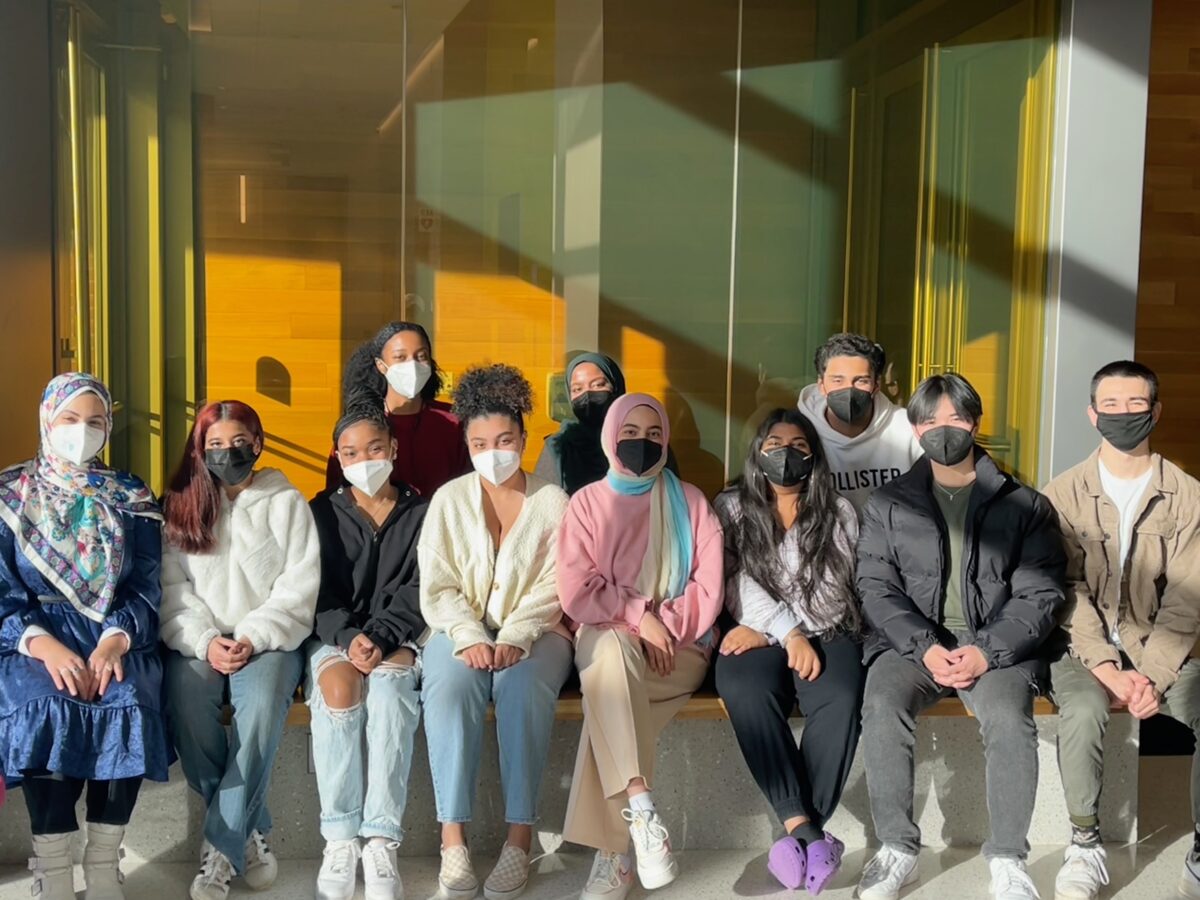 "I recognize the value and impact of having accurate representation," says Helal. "This appointment comes with a great deal of responsibility, but the value and benefit to my community makes it worth it."
Focusing on structural changes
Helal is eager to represent Maryland college students at a time when students are in need of additional support and resources. In addition to focus areas guided by student input, there are three areas of improvement she would like to help address.
First, she wants to support initiatives that address how students have experienced the pandemic. This includes shifts in their learning experiences as well as evolving concerns regarding health and safety.
Like many of her peers, Helal is experiencing the pandemic during a heightened social justice movement. Her second focus area highlights college students' commitments to challenging structural barriers to diversity, equity, and inclusion.
"My generation is proactive in creating the social change we want to see within our institutions," says Helal. "This will require the university system to effectively address issues with curriculum and infrastructure that perpetuate inequalities on our campuses."
Her third area of focus is student mental health and wellbeing. Helal notes that having grown up in an "electronically dependent society with the influence of social media" has created a culture of constant communication where every type of news is immediate. This constant flow of vast quantities of information is straining student mental health and wellbeing, she suggests, particularly when combined with work, academic, and personal stressors. Helal looks forward to collaborating with the board and community members to improve mental health resources on USM campuses.
Leading with experience
Helal is a Sondheim Public Affairs Scholar in UMBC's Honors College, majoring in global studies and political science. She also holds a variety of leadership positions at UMBC that have helped her prepare for serving community needs.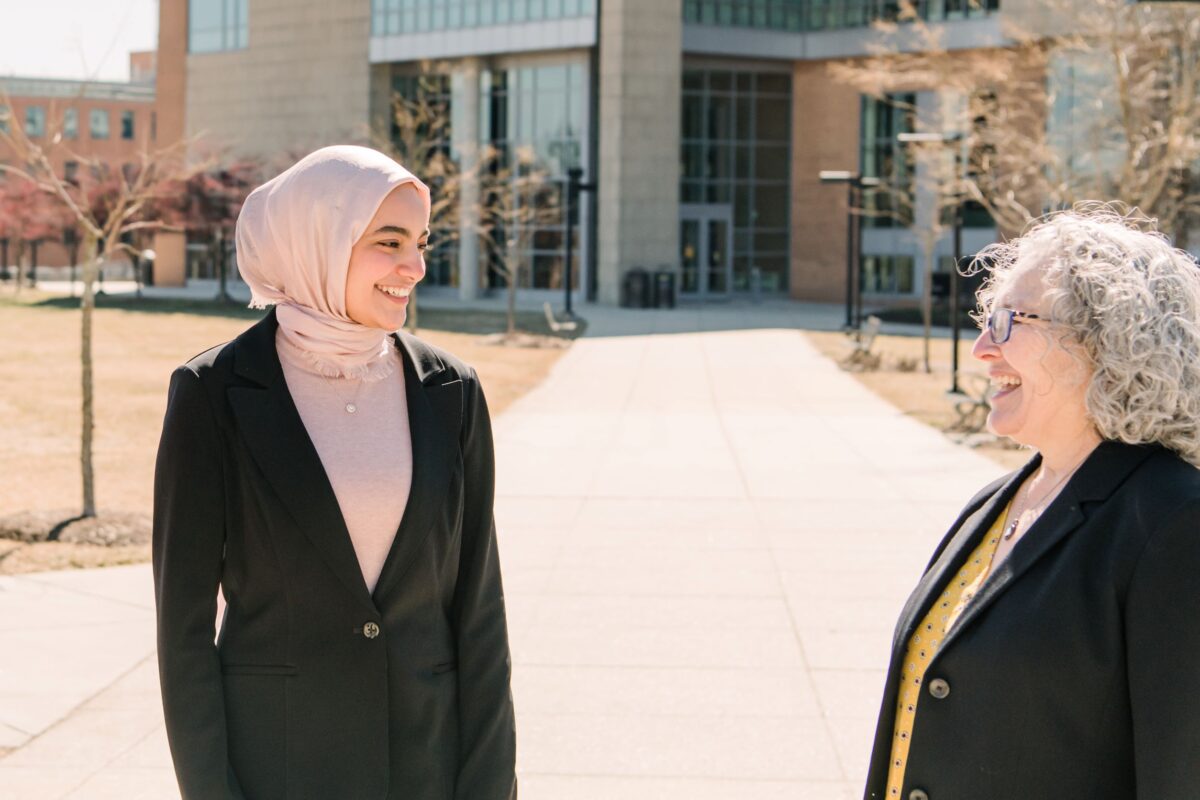 She also serves as director of the Government Affairs Committee for UMBC's undergraduate Student Government Association. One of her roles is as chief lobbyist pursuing SGA's county, state, and federal agenda.
"Farah consistently goes well beyond the requirements and makes meaningful contributions to all that she is involved in," says Jessica Cook, associate director of the Sondheim Scholars Program. "Farah has breathed new life into SGA's government affairs work and has earned everyone's respect."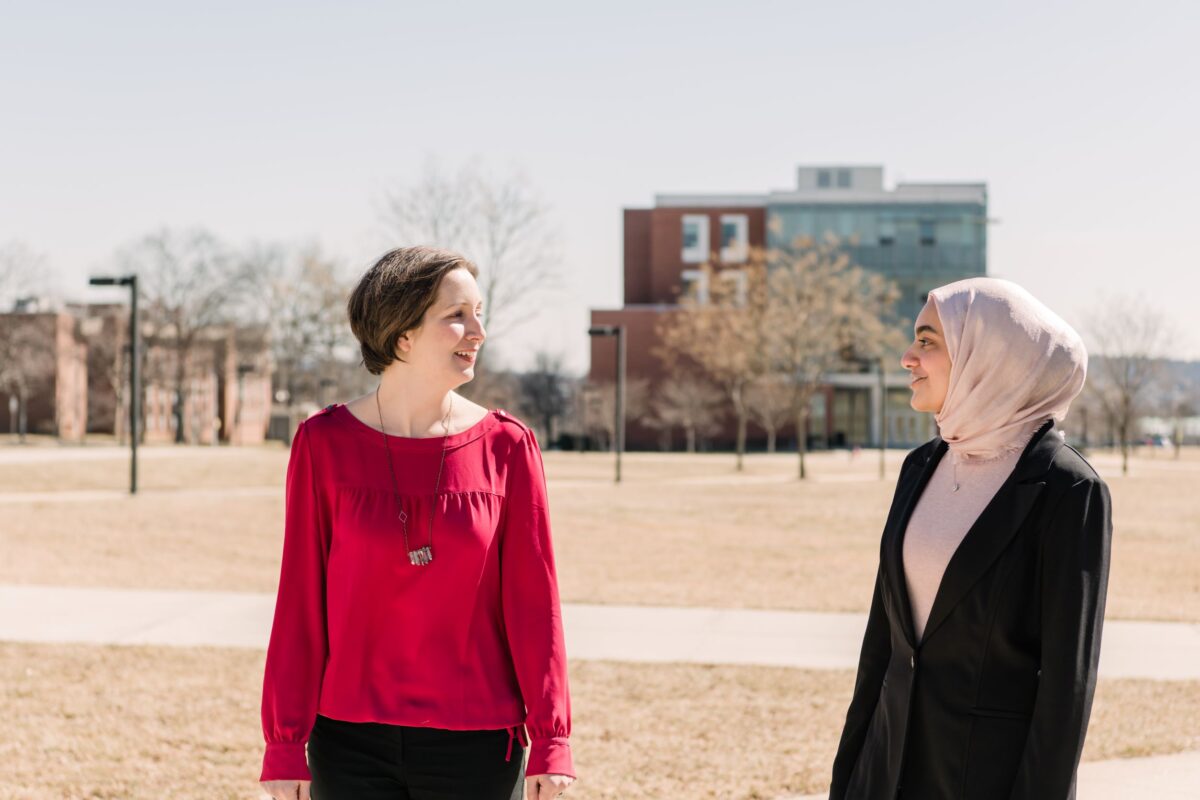 Helal notes the committee was able to bring a bill for consideration before the Maryland General Assembly to increase wages for the incarcerated people who are working for Maryland Correctional Enterprises. It is an issue many USM students care about and want to change, she says.
UMBC's Candace Martinez-Doane, assistant director of leadership and governance for Campus Life, is Helal's SGA advisor. She has seen Helal care deeply about those around her and strive to ensure their voices are heard.
"Part of that work has been to help her committee members refocus when their work stalls or hits roadblocks," explains Martinez-Doane. "She does her research and works with kindness and tact in a way that has shown her maturity and skill."
Beyond UMBC
On the USM Student Council, Helal advocates for student-led legislation as co-director of government relations. She also collaborates with USM institutions on their legislative agendas and coordinates the legislative activities of the Student Council within the Maryland General Assembly and the Office of the Governor.
Helal also remains dedicated to Howard County, where she is from, as a student representative on the Diversity, Equity and Inclusion Advisory Committee of the Howard County Public School System. The group is part of Howard County's High School Advisory Council to the Superintendent.
Value of reflection
Helal's focus on raising awareness about students' mental health and wellbeing has been a longtime commitment. In high school she ran a two-year research project to study how academic stress impacts students' mental and physical health and academic success.
The study helped Helal understand how important it is to stop and assess wellbeing before burning out. On a personal level, she learned that the quality of her work is dependent on how well she takes care of herself, and she encourages others to think about this connection.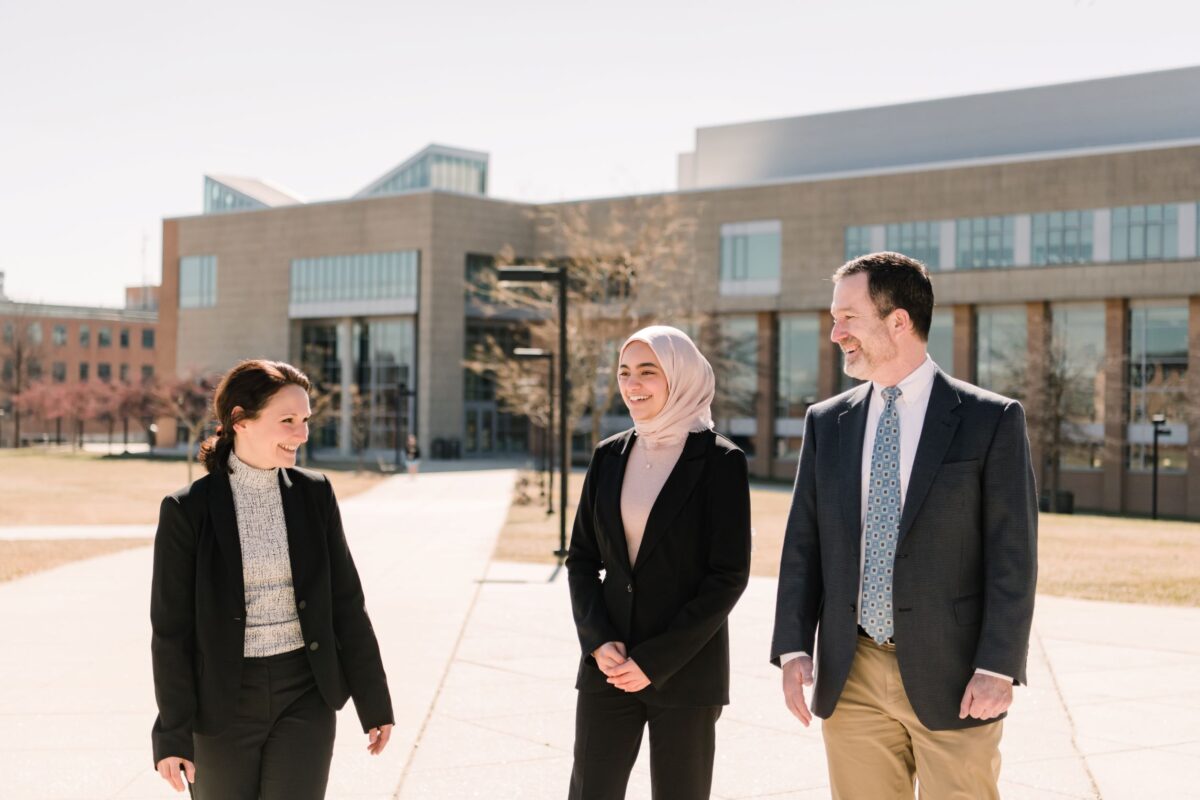 Helal uses daily reflection exercises as a tool to help assess the impact of her work and her needs, and she encourages her peers to do so as well. She also notes the importance of enjoying life outside of school and work, to keep perspective. Spending time with her family, taking time to have fun, and being active in her Egyptian, Arab, and Muslim communities are all activities that reenergize her.
"I constantly reflect about the time, effort, and energy it takes to work towards something that is meaningful, impactful, and purposeful," says Helal. "Pausing to reflect and take part in my community is how I ensure my work is aligned with my purpose and intentions, and stays consistent with what I initially set out to be—a student voice for positive change."
Featured photo: Farah Helal. All photos by Marlayna Demond '11 for UMBC unless otherwise indicated.
Tags: CAHSS, Civic, GlobalStudies, HonorsCollege, Political Science, SondheimScholars