Richard Elliott
B.A., American Studies and Political Science
Cum Laude
Hometown: Bowie, Maryland
Plans: Ph.D., Johns Hopkins University
UMBC has given me the opportunity to craft my own research projects, interact with people from all over the world, and expand my academic abilities. I'm very proud to have attended UMBC and I've learned so much here.
Richard Elliott is fascinated by politics, and has pursued this interest through both scholarship and student leadership. Elliott founded the UMBC Progressives, a group designed to catalyze social and political progress at UMBC and in the surrounding Baltimore community. He has also served on the executive board of Omicron Delta Kappa, a national leadership honor society.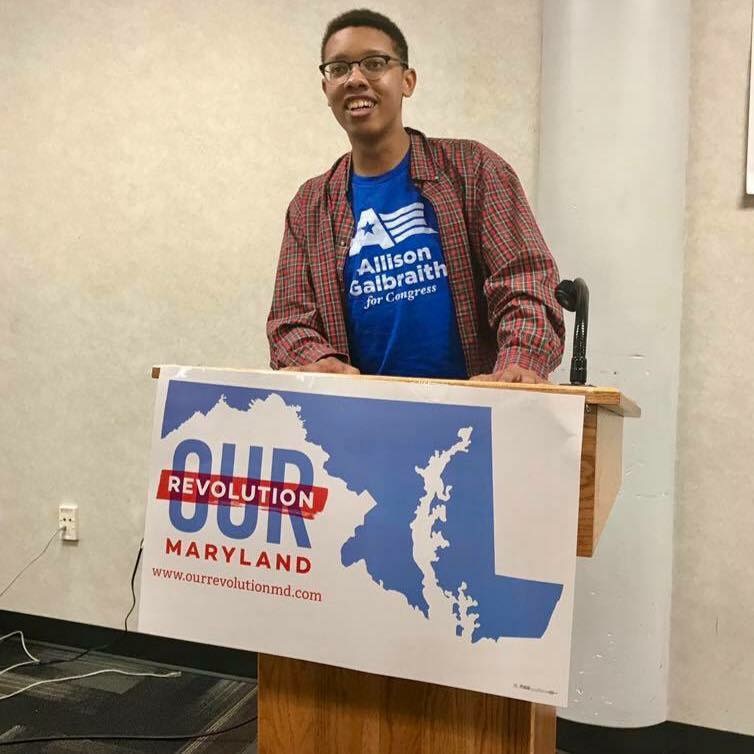 Elliott is a McNair Scholar, and his research on the Tea Party's effect on conservative political discourse actually began at the McNair Summer Institute at UMBC. He continued his work through a summer fellowship at the University of California, Irvine, and later published findings in the European Journal of American Studies, the journal Political Behavior, Proceedings of the 2017 National Conference of Undergraduate Research, the 2017 UMBC Review, and several e-journals.

Elliott has been accepted to the Ph.D. program in political science at Johns Hopkins University with a full fellowship.
Portrait by Marlayna Demond '11 for UMBC.