Avi Newman
Degrees: B.S., Biochemistry and Molecular Biology; B.S., Biological Sciences; B.A., Philosophy
Hometown: Derwood, MD
Post-grad plans: Graduate school
Embracing all of the academic and social opportunities UMBC has to offer has been Avi Newman's approach to undergraduate life. He was originally scheduled to graduate sooner, but when complications from COVID extended his time at UMBC, he decide to take that as a chance to expand his learning, completing majors in biochemistry and molecular biology, biological sciences, and philosophy, plus minors.
He has pursued challenging research projects with chemistry faculty, supported peers as a chemistry and biological sciences teaching assistant, and held almost every leadership position in the UMBC Chemistry and Biochemistry Council of Majors. Appreciating the value of support, he has also served as a peer tutor with the Math and Science Tutoring Center and the Academic Success Center, sharing that he particularly enjoys helping fellow students learn and gain an appreciation for science.
Beyond academics, Newman has found meditation as a strategy to keep his mind and life grounded. He appreciates the art of teaching his brain to focus, to be mindful and cognizant of what is going on around him. Newman sees meditation and philosophy as having a reciprocal relationship, where both teach about having a broader outlook on life, to remain humble, and to remain open to different possibilities.
Newman has also volunteered with groups like UMBC's chapter of Global Brigades, which enables students to provide public health support to communities worldwide.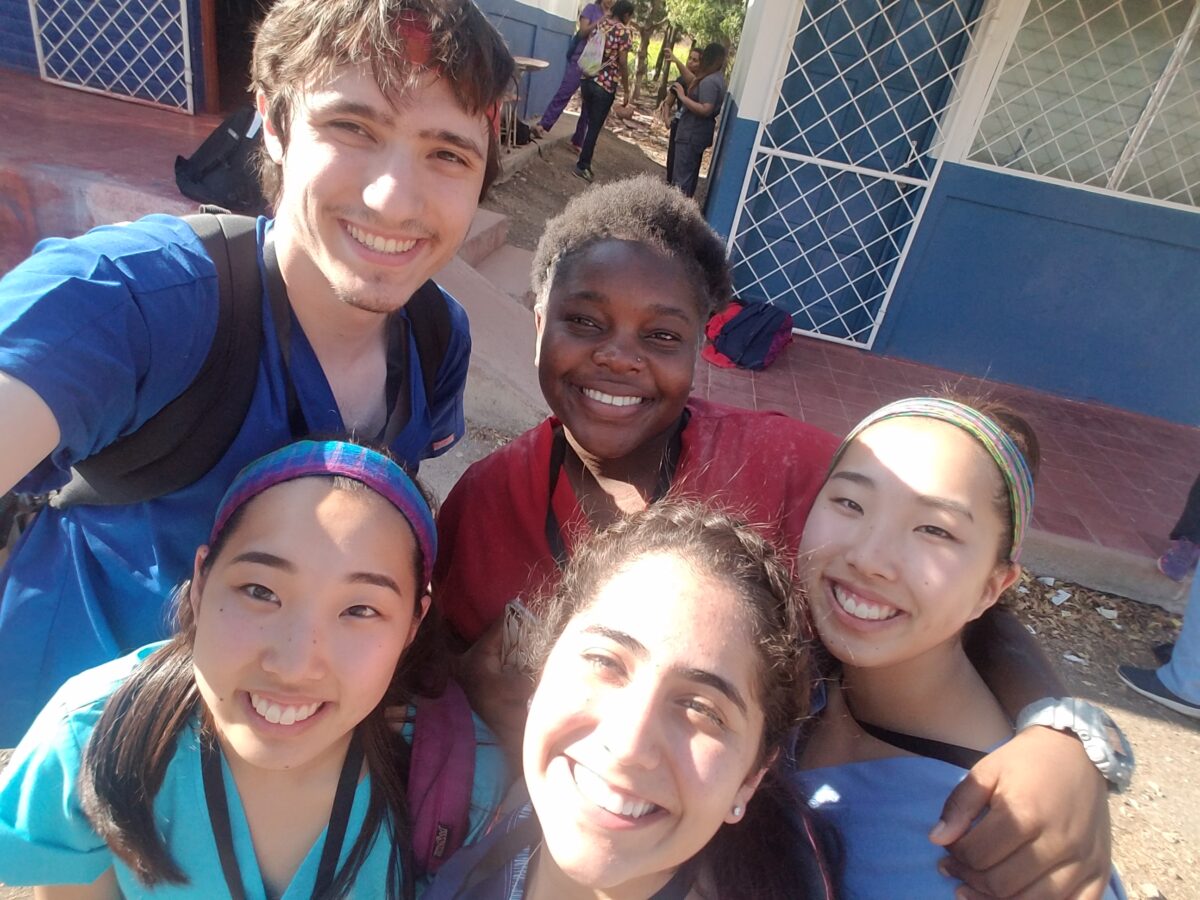 Is there a particular academic achievement you're most proud of?
"Introduction to moral theory was the first philosophy course I took at UMBC. It gave me such a different world view and outlook about how people think about their goals and their frame of mind. I began with a few classes then decided to do a certificate, then a minor, and finally decided to make it one of my majors. I loved philosophy of science with Jessica Pfeifer, associate professor of philosophy, so much that it became my focus area, along with philosophy of logic and probability. What guides me in philosophy, in science, and in life in general is that I'm a person who is always asking questions."
Has there been a mentor or student who influenced your time at UMBC?
"There have been many, including my research advisor Songon An, associate professor of chemistry and biochemistry. He has been very influential on my growth as a scientist by giving me a ton of opportunities to explore different areas of research and work in his lab to help prepare me for graduate school. He has also helped me learn how to focus my energy and has been very supportive helping me work through personal hurdles.
Allison Tracy, senior lecturer in chemistry and biochemistry; Sarah Leupen, principal lecturer in biological sciences; and Daniel Jenkins, philosophy instructor, have helped me through some very rough times and given me the inspiration of how I want to be as a professor and a teacher for students of all different backgrounds, different knowledge levels, and abilities. Elizabeth Stanwyck, principal lecturer of mathematics and statistics, helped me connect a wide variety of statistic material.
Whitney Schwab, associate professor of philosophy, made ancient Greek and Latin come alive; and Blake Francis, assistant professor of philosophy, taught macabre topics like climate change ethics and ethics concerning rights of the dead in a sensitive and engaging manner. All of these faculty are so knowledgeable, kind, and passionate about teaching and helped shape my understanding of the world around me."
Tags: Biology, CAHSS, Chemistry and Biochemistry, CNMS, Philosophy, ShriverCenter