On Saturday, June 9, the stage of Terrace Theater at the John F. Kennedy Center for the Performing Arts in Washington, D.C., will be graced by the choreography of new UMBC alumna Maia Schechter '18, dance. Schechter is a Linehan Artist Scholar whose work was selected for the finals of the American College Dance Festival (ACDF) through a nationally competitive process. Her dance, Now Elsewhere, previously has been performed at West Chester University in Pennsylvania and twice at UMBC.
"Now Elsewhere is a dance that explores the emotions and events that happen after someone passes away," explains Schechter. "Throughout the dance there is a range of movement that begins as very minimal and gestural and grows into an explosive full-body expression. The dancers experience their loss together and individually, which can be seen in solo and ensemble work, as their relationships are ever changing throughout the dance."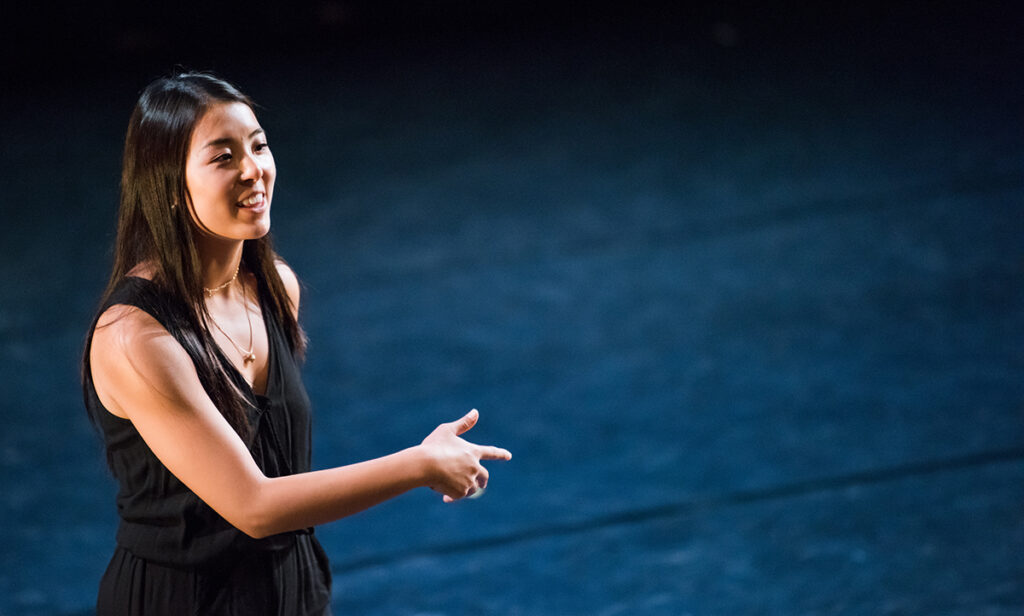 Six UMBC students and alumni will perform the dance, including Emily Godfrey '20, dance; Clarisse Lukban '20, dance and biology; Kasey Mannion '19, dance and elementary education certification; Briana Norwood '20, dance; Giavanni Powell '19, dance; and Kendra Welborn '17, dance.
ACDF adjudicators commended Schechter for the clarity of her vision. "We chose Now Elsewhere with deep appreciation of its unusual compositional structure, and its taut, compelling performance," they said. "The work demands that its performers work with physical accuracy and synchronicity as well as emotional transparency in its abstract rendering of a community reforming itself."
The American College Dance Festival performances at the Kennedy Center feature works by young choreographers from thirty colleges and universities across the country. "I'm very honored to be presenting this dance at the National College Dance Festival," says Schechter, "and cannot wait to be surrounded by other artists. These festivals are a wonderful opportunity to share work and unite young choreographers in the field."
Tickets to the festival are available online through Kennedy Center.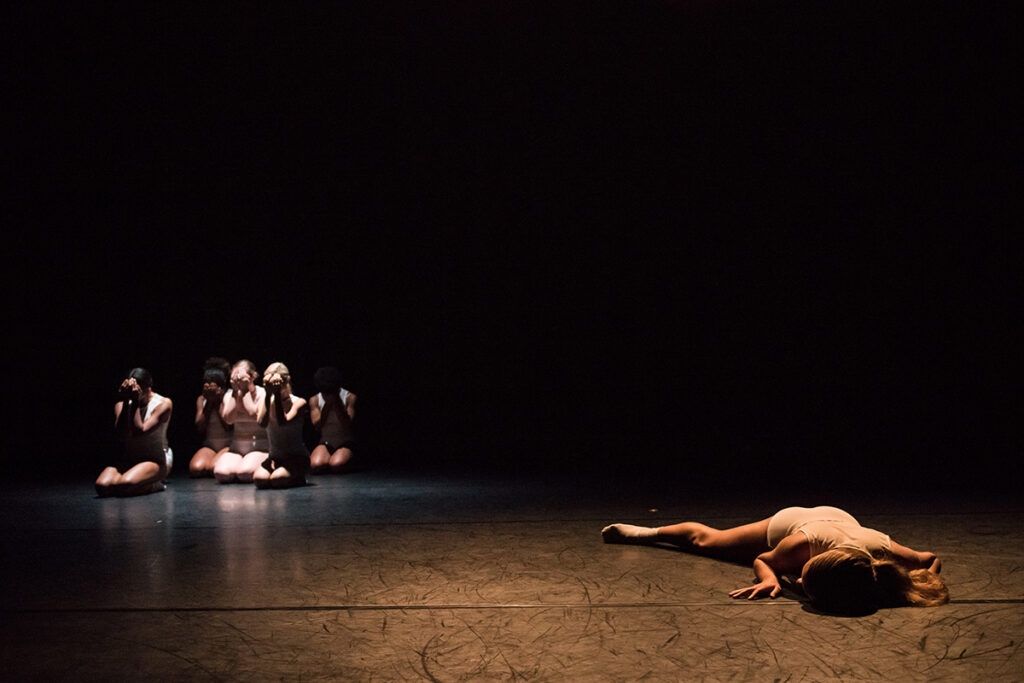 Photos by Marlayna Demond '11 for UMBC.