Joan Shin, Education Professor of Practice, has launched a book series with National Geographic Learning designed to give learners the skills and knowledge they need to learn English and understand the world around them.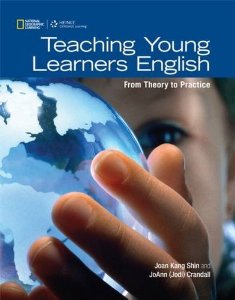 The series, called "Our World," uses images and video and provides National Geographic content to young learners of English. Shin is co-editor of the series along with JoAnn Crandall, Professor Emerita and former Director of the Language, Literacy and Culture Ph.D. program. You can find out more about the series here.
As part of the series, Shin also developed a professional development video program for teachers. It was filmed and produced at UMBC in collaboration with New Media Studio. The program examines topics such as using video and technology in the classroom, using songs and chants, and providing young learners with real-world content. You can read more about the program here.
Shin also has a new textbook out called, Teaching Young Learners English (National Geographic Learning/Cengage Learning, 2013). The book, written by Shin and Crandall, teaches English as a foreign language to young children and presents practical suggestions and best practices to engage young learners.