Grant Clifton
Degree: M.A., Teaching English to Speakers of Other Languages (TESOL)
Hometown: Fresno, CA
Post-grad plans: English language educator in Indonesia
For Grant Clifton, teaching English effectively requires a combination of intensive technical training in English language instruction and a passion for building community. Prior to enrolling at UMBC, Clifton taught English at a school in Indonesia for several years. He has a long-standing commitment to service and community engagement, which included being a Peace Corps volunteer in Indonesia from 2017 to 2019, where he taught English to high school students.
After returning to the U.S., Clifton continued his combined focus on learning and community impact through UMBC's Shriver Peaceworker Fellows program. Additionally, he worked as a writing tutor at the English Language Institute (ELI) and facilitated in-person and virtual conversation clubs with ELI's English Conversation Partner program. Clifton shares that leading the conversation clubs was important to him because he was "able to see English learners gain more confidence and improve their conversational skills through the community I've built with them."
As a TESOL research assistant, Clifton worked with Jiyoon Lee, associate professor of education, exploring issues of English as a Second Language (ESL) teachers' and learners' language assessment literacy. He recently presented this research at the 2023 American Educational Research Association's annual meeting. After graduation, Clifton will return to Indonesia to teach English at an international school.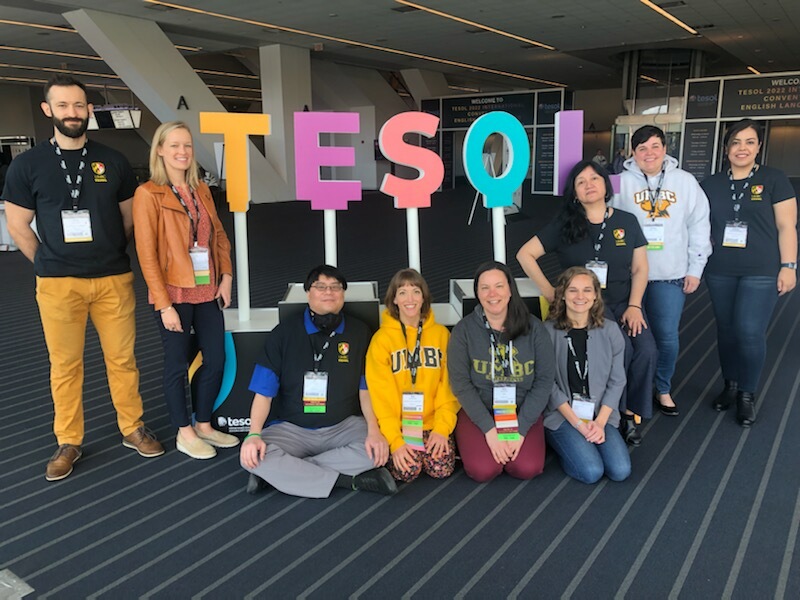 Has there been a mentor or fellow student who influenced your time at UMBC?
"My supervisor at the English Language Institute, Ryan Sheldon, has been a mentor to me during my entire time at UMBC. He has provided me with a lot of opportunities for professional growth and supported me through some really tough times. Few can say that their boss has made their life easier!"
Is there a particular academic achievement you're most proud of?
"Being accepted to the Shriver Peaceworker Program at UMBC is the achievement I am most proud of. We were able to act as a support group for one another and exchange ideas in weekly practicum seminars on topics related to social engagement and ethical reflection. I learned so much and grew significantly as a person, thanks to the program. I don't think I would have been as successful or would have made as much personal growth if I had not been part of the Shriver Peaceworker Program.
Additionally, I am proud of completing and successfully defending my thesis after a long series of delays and mishaps, which left me feeling discouraged at times, all while being a full-time student and working 30-40 hours a week."
Tags: Education, GradResearch, GraduateSchool, peaceworker, TESOL