Victoria Joya Euceda
Degree: B.A., Geography and Environmental Studies
Hometown: Gaithersburg, MD
Post-grad plans: Ph.D. in geography, University of Illinois at Urbana-Champaign
McNair Scholar Victoria Joya Euceda feels honored to be in the first in family to earn a college degree, as well as a sense of responsibility to her family and Latinx community. Her parents, who are immigrants from Central America, never had the opportunity to prioritize academics. As she crosses the stage, she will be thinking particularly of her dad, who was deported to Central America during COVID-19.
Beyond excelling academically, Joya Euceda has participated in UMBC's STRiVE Program and Multicultural Leadership Experience, served on the leadership of Moot Court, and completed research with faculty at UMBC, the BIG 10 Alliance, and the Ohio State University. She has also worked as a legal assistant and has volunteered with Baltimore's Esperanza Center.
Joya Euceda has faced substantial challenges as a first-generation immigrant student, from financial challenges and housing insecurity to not feeling a sense of belonging (recently shared with The Chronicle of Higher Education).
She believes that succeeding despite these challenges offers a reassuring example for her younger family members and others, showing that taking the leap to attend college can be a risk, but it's worthwhile.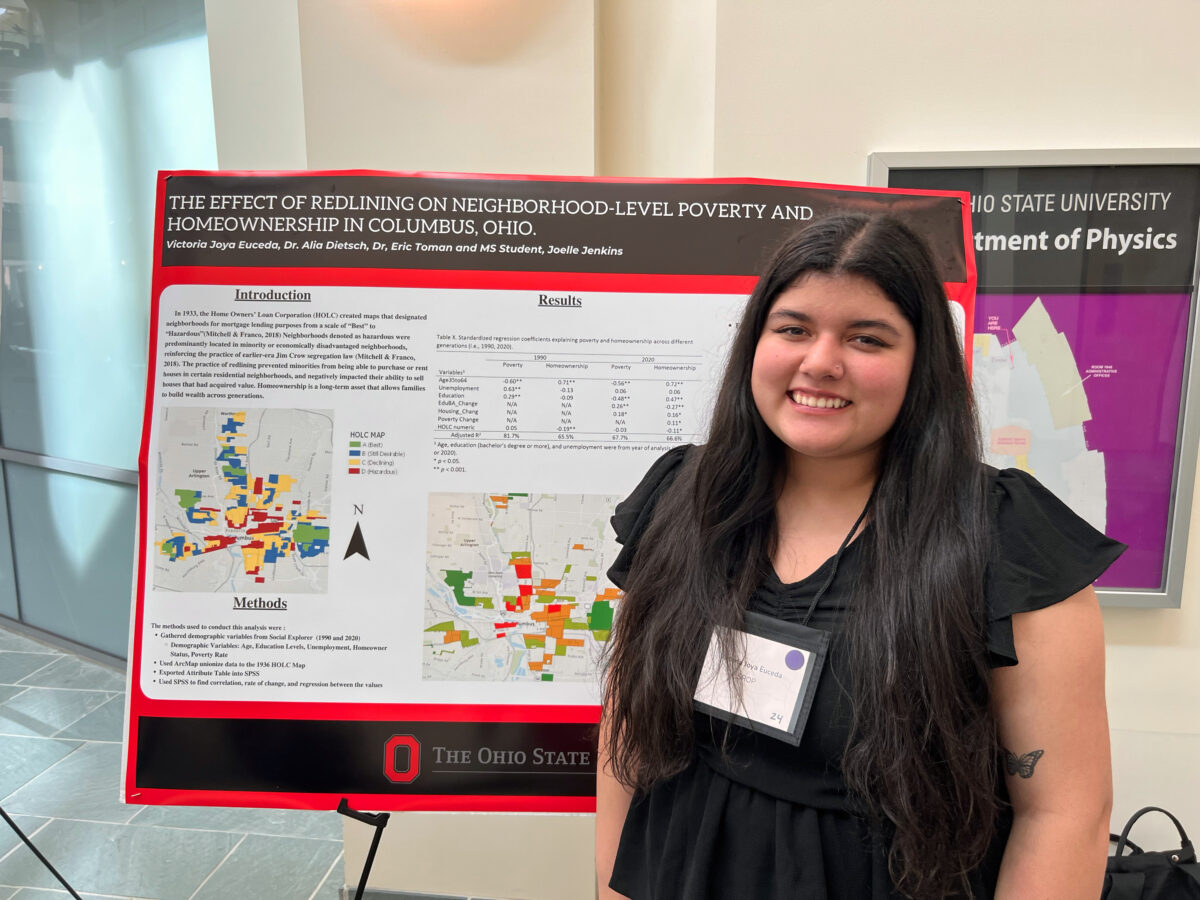 Has there been a mentor or fellow student who influenced your time at UMBC?
"The person who has had the most direct impact on me is Yolanda Valencia, assistant professor of geography and environmental studies. I met her my first semester after I transferred to UMBC from American University. It was the first time in my entire college experience that I knew someone understood my story and all the challenges I have been through. Professor Valencia is also a McNair Scholars Program alum and was the first professor who encouraged me to apply to the program, to do research, and to keep going. My relationship with Dr. Valencia has inspired me to want to be a professor one day and inspire many other Latinx and first-generation students to complete their higher education."
What has been the best part of your UMBC experience?
"Becoming an environmental justice intern for the White House Council on Environmental Quality was a big moment. I believe getting this internship allowed me to reflect on my full potential of what I bring to the table as a first-generation college student and Latina. It made me realize that if I set my mind to something, I should not be afraid to take risks as long as I am honest and demonstrate how passionate I am about my goal of supporting my community."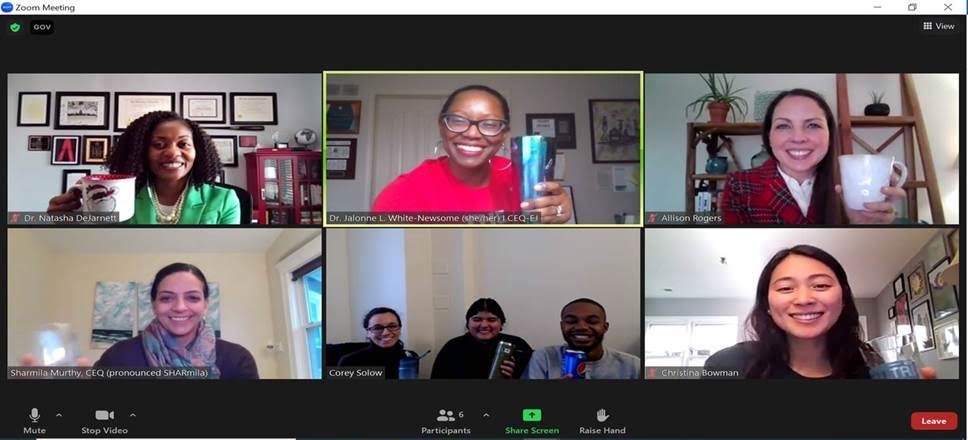 Tags: CAHSS, GES, mcnairscholars