Kayla Tomas
Degrees: B.S., Information Systems
Hometown: Silver Spring, MD
Post-grad plans: Cybersecurity Consultant for KPMG
Kayla Tomas cites UMBC's Center for Women in Technology (CWIT) Scholars Program for empowering her and giving her a sense of community, especially as a Latina woman in STEM. In CWIT Scholars, a merit-based scholarship for talented undergraduates in computing and other technical fields, she developed friendships, found mentorship, and was able to create a close network of colleagues.
A star athlete, Tomas played on the women's Division 1 volleyball team all four years of her time at UMBC, and helped guide the team to championships in three consecutive years. She participated as a member of the Hispanic Latino Student Union, and started her own Latin dance team. As a Grit Guide, she gave more than 50 tours of campus.
UMBC's alumni community has celebrated and supported Tomas through one of the university's coveted Alumni Endowed Scholarships, awarded to six students each year through support from UMBC's Alumni Association.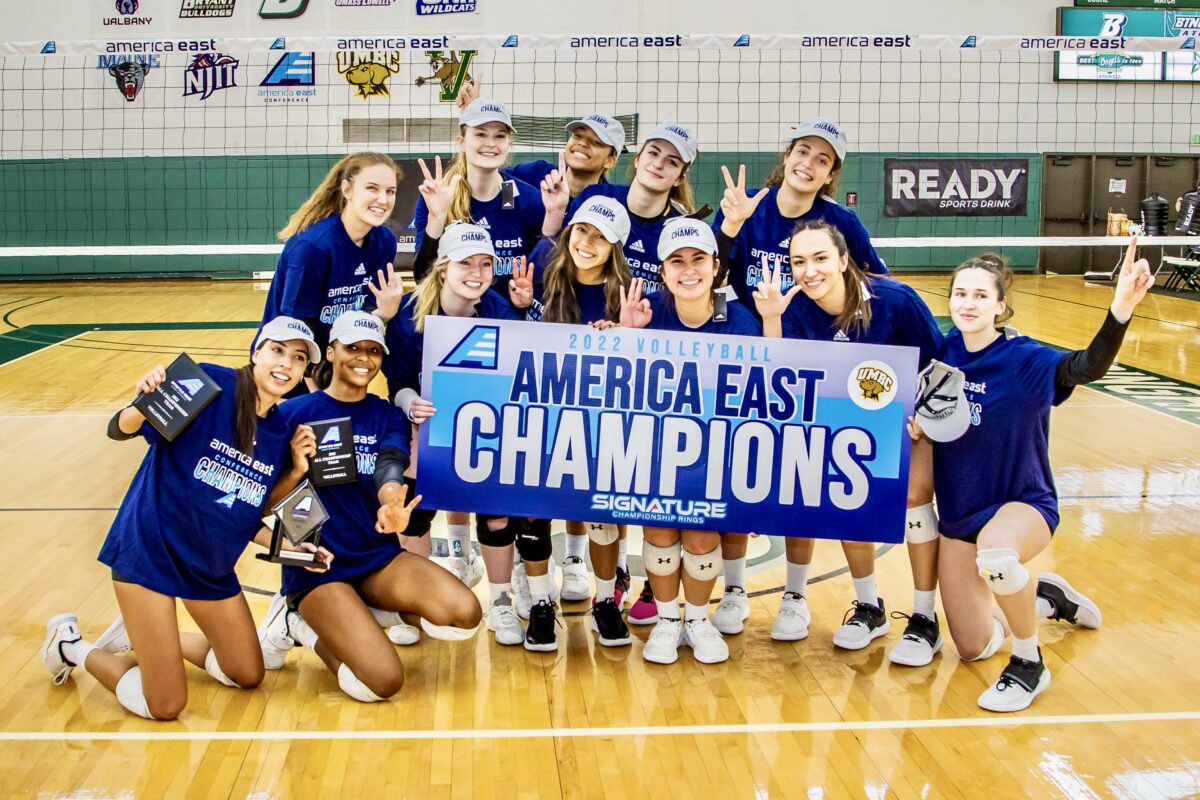 Has there been a mentor or fellow student who influenced your time at UMBC?
"Gina Ralston, a coordinator in admissions and orientation, was a staff mentor who influenced my time at UMBC. She continuously reassured me of how much of a positive impact I have. Gina was my boss when I worked as a Grit Guide. She made me feel appreciated and seen. I loved this job because I got to share my knowledge with younger students who are new to this process, maybe even women looking to be in STEM."
What has been the best part of your UMBC experience?
"The best part of my UMBC experience would have to be winning the America East title in volleyball three years in a row. So much hard work, time, and dedication went into training, and it truly paid off. The friendships I made, the breakthroughs I experienced, and the challenges I faced, made me into a stronger individual and this couldn't have happened without an amazing group of teammates. It has always been a dream of mine to play collegiate volleyball at the highest level and I achieved that. Seeing my family at every home and away game always put a smile on my face. They are my rock and have been through the highs and lows with me."
Tags: COEIT, CWIT, Cybersecurity, Information Systems, Volleyball