UMBC's College of Arts, Humanities, and Social Sciences (CAHSS) is pleased to announce the launch of a fourteen-month initiative to promote diversity, inclusion, and social justice in the public humanities, supported by a $125,000 grant from The Andrew W. Mellon Foundation. The project,
Strengthening UMBC's Public Humanities Infrastructure: The Baltimore Field School
,
will create a framework for faculty to collaborate with community organizations in building ethical and sustainable research and teaching projects focused on public humanities. 
A new view of public humanities
The Baltimore Field School is coordinated by UMBC's Orser Center for the Study of Place, Community, and Culture and led by
Nicole King
,
associate professor of American Studies and director of the Orser Center,
and CAHSS Dean
Scott Casper
. It aims to advance UMBC's humanistic scholarship and teaching, rooted in deep and meaningful engagement with communities and neighborhoods. 
"We want to think differently about how public humanities work can be done by reflecting on what ethical community-university partnerships look like," says King. 
"This collaborative process takes a great deal of time, listening, and building trust," King explains. "The people living and working in city neighborhoods and building grassroots organizations should be centered in the process of defining challenges and ways to address them in Baltimore and cities like it."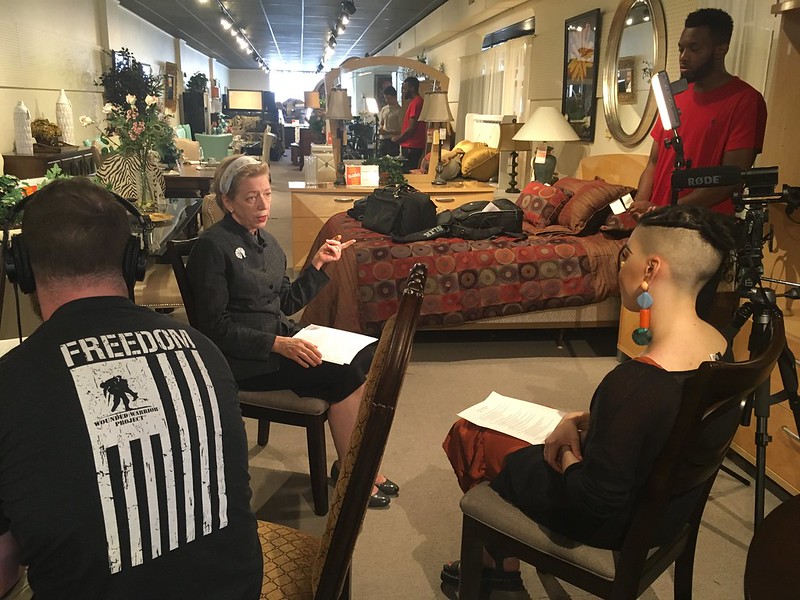 The field school's three pillars
This new initiative is rooted in three pillars. First, it seeks to enhance the understanding and visibility of communities in South and Southwest Baltimore, including their cultures and the challenges they face, from a variety of humanities-centered methods. Second, it will cultivate a national model of effective ethical humanities research, teaching, and learning about Baltimore and cities like it. Finally, it will expand UMBC's infrastructure of engagement for public humanities research and teaching based in Baltimore. 
This project builds on previous innovative humanities work at UMBC, supported by The Mellon Foundation. In 2017, The Mellon Foundation provided a five-year, $750,000 grant for UMBC's Dresher Center for the Humanities and CAHSS to create the
Inclusion Imperative
. The project was designed to grow a regional community of scholars committed to diversity in the humanities. It has also sought to expand community-engaged humanities research and teaching around issues of race, equity, inclusion, and justice.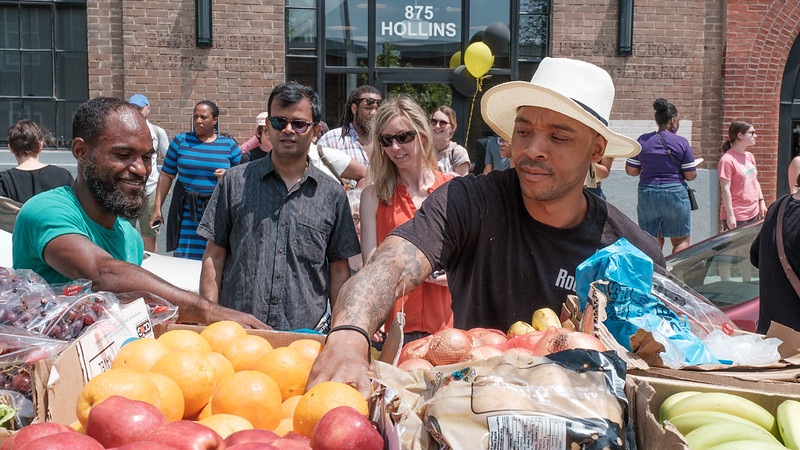 "
Faculty, staff, and students in the humanities have for many years been at the forefront of UMBC's engagement with communities in and around Baltimore," says Casper. "Thanks to this support from The Mellon Foundation, we look forward to deepening our work and strengthening its foundations across disciplines and beyond individual projects."
To meet these goals, the Orser Center's advisory committee and graduate students will convene, listen to, and plan with community organizations on an ongoing basis. They will also work with community partners to develop ethical principles for public humanities research and teaching. This information will be used to develop and execute a planning pilot of the Field School in summer 2020 and a Community Fellows Program in public humanities in fall 2020. 
"The Baltimore Field School is a powerful standard for our community-focused work across campus and part of UMBC's vision to Extend Beyond," shared
President Freeman Hrabowski
,
in voicing his support for the project. "It is rooted in UMBC's proud history of diversity, inclusion, and social justice, and it helps us put those commitments into action in our local communities."
Banner image: Discover Baltimore group tour of historic Lexington Market, UMBC summer session 2017, by Marlayna Demond '11 for UMBC. All other photos are courtesy of Bill Shewbridge, media and communications studies, from the Baltimore Traces project, unless otherwise noted. 
Tags: AmericanStudies, CAHSS, DresherCenter, majoraward, MCS, Research