Joshua Gray
Degree: B.A., Dance and Media and Communication Studies
Minor: Political Science
Hometown: Hyattsville, MD
Plans: Public affairs mass communications specialist in the U.S. Army
"I am driven by knowing that I can help future generations of my family explore what the world has to offer. My work can open up opportunities for them and help them look at the world and their experiences in a different way."
Dance is at the core of Joshua Gray's life. Trained in different techniques of tap, ballet, modern, African diaspora styles, and jazz, Gray '22, a Linehan Artist Scholar, finds that the discipline and dedication a dancer's life demands have given him energy and purpose.
Gray is currently president of UMBC's Student Government Association (SGA) and has served as a leader in other SGA roles including as vice president for student organizations, chief of staff, and executive vice president.
He has also led UMBC's Dance Council of Majors and created a new student organization, UMBC's Association of Black Artists.
Gray is interested in expanding access to the arts and high-quality communications to marginalized communities. He will graduate with majors in both dance and media and communication studies, and a minor in political science. While this is an uncommon combination, he thrives on pushing the boundaries of his passions.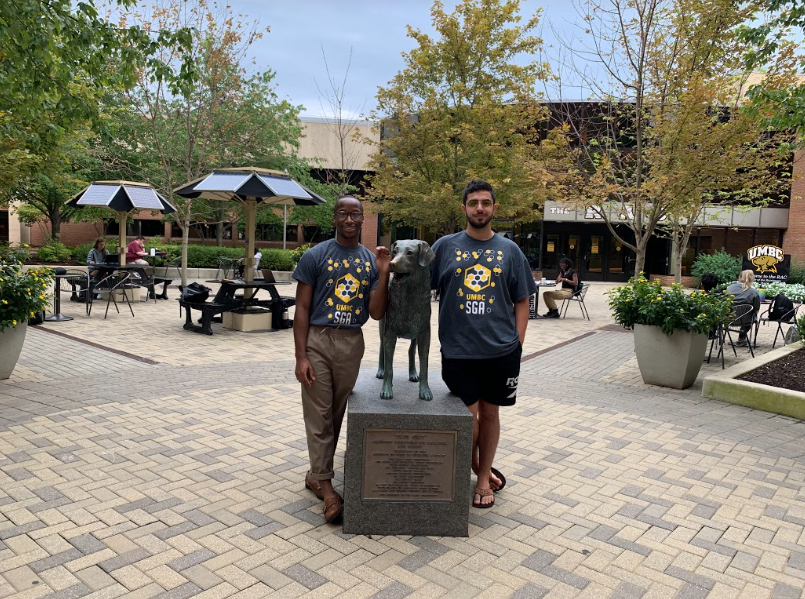 This is one of the reasons he enlisted in the U.S. Army as a crisis communications specialist. He wants to travel to places and do work that connects him to the world stage through service.
Tags: CAHSS, Dance, LinehanScholars, MCS, PoliticalScience, SGA