Stories Told Small
Location: Black Box Theatre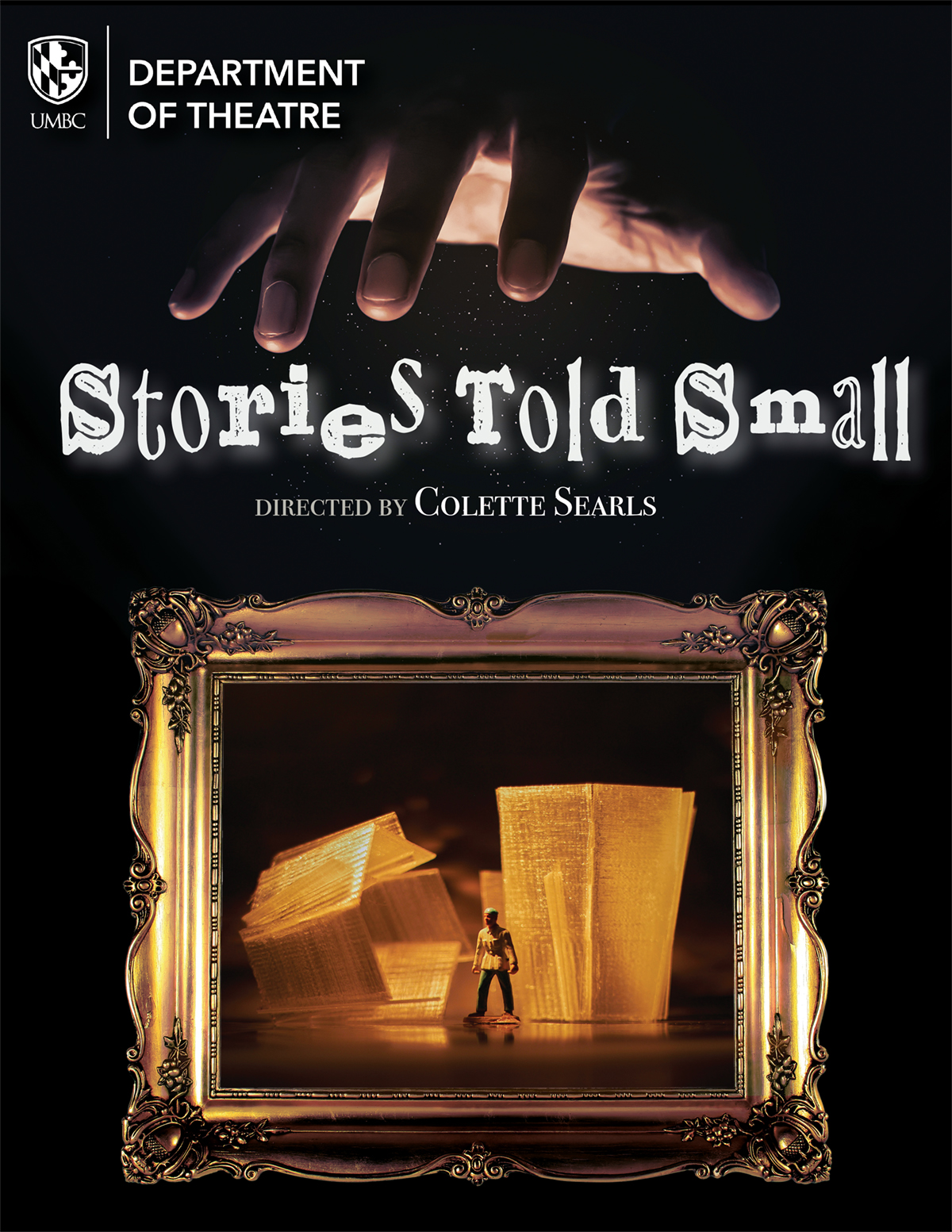 UMBC Theatre presents Stories Told Small, directed by Colette Searls and the Stories Told Small Ensemble.
Written and directed by UMBC theatre students — Shay Chubin, Grace Harness, Margo McCready, Endora Roden, MaryGrace Ruebens, Lucas Sanchez, Zach Shields, Stephanie Wagner, and Nia Zagami — Stories Told Small packs big meaning into miniature dramas, using puppetry and all manner of tiny objects to spin novel tales. Stories spring from performers' minds, presented in an original variety show!
Performances
Friday, May 5, 8 p.m. (opening night reception)
Saturday, May 6, 2 p.m. (prospective student day, and free matinee for UMBC students)
Saturday, May 6, 8 p.m.
Sunday, May 7, 2 p.m. (actor talk-back)
---
$15 general admission, $10 students and seniors. Please visit here to reserve seats.
---
Special Events
Prospective Student Day — Saturday, May 6, 1 p.m. — Interested in attending UMBC? Join us for the show, and be sure to arrive early (1pm) to learn more about our program! $5 Tickets are available for Maryland High School Teachers and Students — learn more here.
Actor Talk-Back — Sunday, May 7, immediately following the 2 p.m. performance, facilitated by director Colette Searls.
---
The Black Box Theatre is easy to visit, with plenty of free parking. Please visit here for directions and parking information.
Related Events