UMBC Gamelan Ensemble
Date:
May 5, 5:00 pm

-

7:00 pm
Location: The Music Box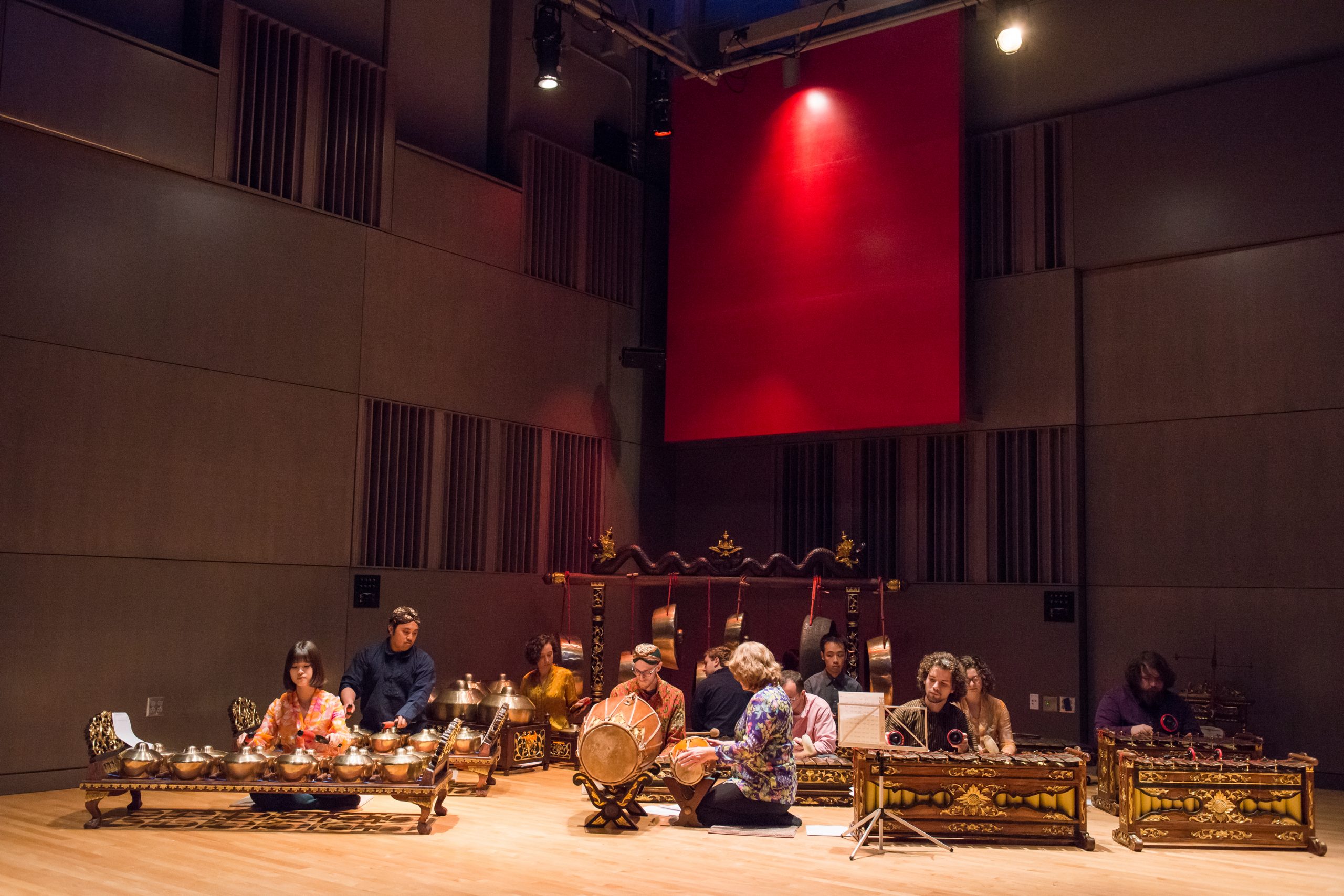 The Department of Music presents the UMBC Gamelan Ensemble under the direction of Gina Beck.
The ensemble performs on a central Javanese gamelan, a gong-chime orchestra of Indonesia. Although most of the instruments of the gamelan are made of bronze, the ensemble also includes drums, xylophones, bamboo flutes, and plucked and bowed string instruments.
The ensemble also performs on a Balinese gamelan angklung, one of many types of gong-chime orchestras from the island of Bali, Indonesia. This small ensemble, made up of gongs, single-octave metallophones, drums, cymbals, and flutes, is tuned to a four-tone slendro scale.
---
Admission is free, but tickets are required. Please visit here to reserve seats.
---
The Music Box is easy to visit, with plenty of free parking. Please visit here for directions and parking information.
Related Events