In mid-March, UMBC faculty members converted from in-person classes to remote instruction in a matter of days. With virtually zero lead time and, for many, little experience with online teaching, the switch took a heroic effort. However, instructors are well aware that students will be expecting more come fall.
Faculty members are also expecting much more of themselves, and they have demonstrated it by showing up in droves for a variety of programs offered through UMBC's Faculty Development Center (FDC), Division of Information Technology (DoIT), and the colleges and academic departments. Since May, more than half of all faculty have participated in training activities associated with online teaching, not including the faculty members serving as mentors and instructors for these trainings.
Each of the three UMBC colleges has taken its own approach to getting faculty members ready, but common threads run through all of their initiatives.
"I think anybody's goal, in any sort of class, is to provide the highest-quality, most optimal experience to our students," says Jamie Gurganus, associate director of engineering education initiatives in the College of Engineering and IT (COEIT).
Translating teaching instincts online
Of course, providing a high-quality educational experience in an online environment looks different than it does in an in-person class. That means reimagining class activities, assignments, and assessments. Perhaps especially, it means thinking deliberately about how to build community across space and time.
"These are all things that our faculty are good at face-to-face, because that's what they're experienced with," says John Stolle-McAllister, associate dean for student success and curricular affairs in the College of Arts, Humanities and Social Sciences (CAHSS), "but they're trying to take their good teaching instincts and experience and put that into a new format, which is more than just learning some tech tools. It's thinking about what makes sense online."
The challenges to effective online teaching also differ drastically from discipline to discipline. Kathleen Hoffman is associate dean for faculty advancement in the College of Natural and Mathematical Sciences (CNMS). "Recognizing that every course has different needs, I wanted to create a flexible program so that the faculty could take advantage of it from many different perspectives," she shares.
A quick PIVOT
These three college leads—Gurganus, Stolle-McAllister, and Hoffman—have collaborated with colleagues in their own units, DoIT, and the FDC to create summer training that will help faculty give their students "safe, thriving online environments" for their courses in the fall, as Gurganus describes it.
All of the colleges' efforts hinge on the Planning Instructional Variety for Online Teaching (PIVOT) program developed by DoIT staff. This program comes in several flavors. A starter pack of five, one-hour webinars focuses on the basics of how to design an online course and the tools available at UMBC. It has already been offered twice and will be offered once more before the semester begins. Two different two-week PIVOT+ programs, one tailored for CAHSS faculty (offered twice) and another for COEIT and CNMS, are more comprehensive. By the end of the PIVOT+ program, faculty members will already have done much of the work to prepare an online course.
"All of these initiatives focus on teaching faculty effective practices for teaching online and showing them how to create student-centered learning experiences," says Sherri Braxton, senior director of instructional technology, and one of the leads organizing the offerings. "Through a program like PIVOT, faculty contribute to a growing community in which they can share their experiences designing courses and teaching online," she adds. In addition to PIVOT, DoIT is also offering a number of tool-specific trainings this summer.
In addition to DoIT programs, the FDC has also been busy this summer. Their programming is usually concentrated during the academic year, but not anymore. FDC staff, led by associate vice provost for faculty affairs and director Linda Hodges, have been offering at least weekly programs through the Center. Their workshops create opportunities for faculty to discuss best pedagogical practices for online instruction, including ideas for building community and motivating students online.
Boot camp
In addition to PIVOT and PIVOT+, CNMS has created affinity groups for instructors of large classes, one for lab classes, and one for adjunct faculty members, who may have different concerns. "The affinity groups facilitate a grassroots effort to support the faculty in these particularly challenging aspects of online teaching," Hoffman says. "And they're off and running." Faculty peer mentors who are already well-versed in online teaching lead the affinity groups.
CNMS full-time faculty who participate in 10 hours of UMBC-offered training for online instruction will be considered CNMS Fellows in Online Instruction and receive a Hrabowski Award, which comes with a small stipend.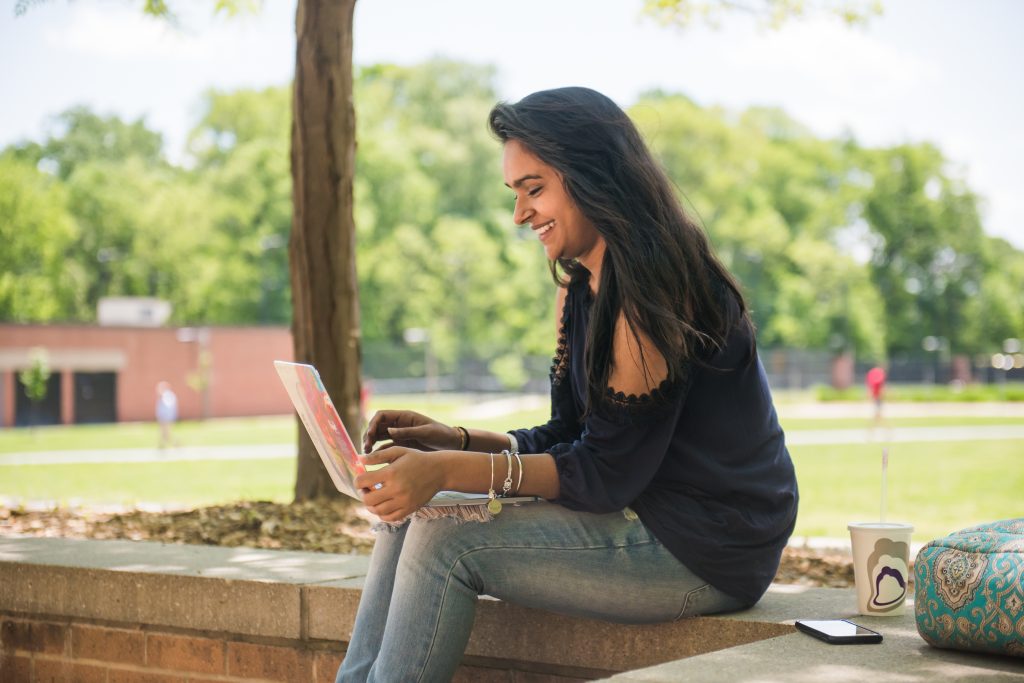 Rather than group faculty by class format, CAHSS faculty expressed the desire to be grouped by subject area. These cohorts will meet outside the formal PIVOT+ programming to provide additional support and accountability. All CAHSS faculty can earn a Hrabowski Award by participating in PIVOT+ and developing a blueprint for an online class.
"Some of the departments got really excited about supporting each other in this and doing it as a boot camp," Stolle-McAllister says. "The demand was tremendous. They really wanted to get into, 'How do I apply and practice this? What does it mean for my class?'"
COEIT is offering a menu of discipline-specific workshops in addition to PIVOT+. Gurganus's committee selected the topics based on a survey of faculty members' needs. In order to earn the Hrabowski Award, COEIT faculty must participate in PIVOT+, attend three additional workshops of their choice, and upload an online lesson to a forum for feedback.
An interesting COEIT twist is that Undergraduate Teaching Fellows will also be involved in the work. These rising UMBC juniors and seniors will participate in the workshops and offer feedback on the uploaded lessons. "Students bring a really important perspective," Gurganus says. "In the end, we're doing all of this for them."
By the numbers
Offering tons of programming is one thing. Faculty members must also participate with the sincere desire to improve their teaching practice. The good news is that the UMBC community is rising to the occasion, from the most experienced online educators offering their willing support to colleagues, to the uninitiated dipping their toes in the online teaching world for the first time—and working hard to swim in the deep end.
Based on data from PIVOT sessions that have already occurred, "Conservatively, I'd estimate about 400 participants in various iterations of PIVOT to date," says John Fritz, associate vice president for instructional technology and new media. "Given that UMBC has 538 full-time and 292 part-time faculty, I am so impressed by how many faculty are investing their time and energy in re-thinking and re-designing their courses for this upcoming year."
The FDC has seen similar participation levels for their programs: 277 faculty participated in programs focused on strategies for effective online instruction, and nearly one-third of those faculty members attended three or more sessions.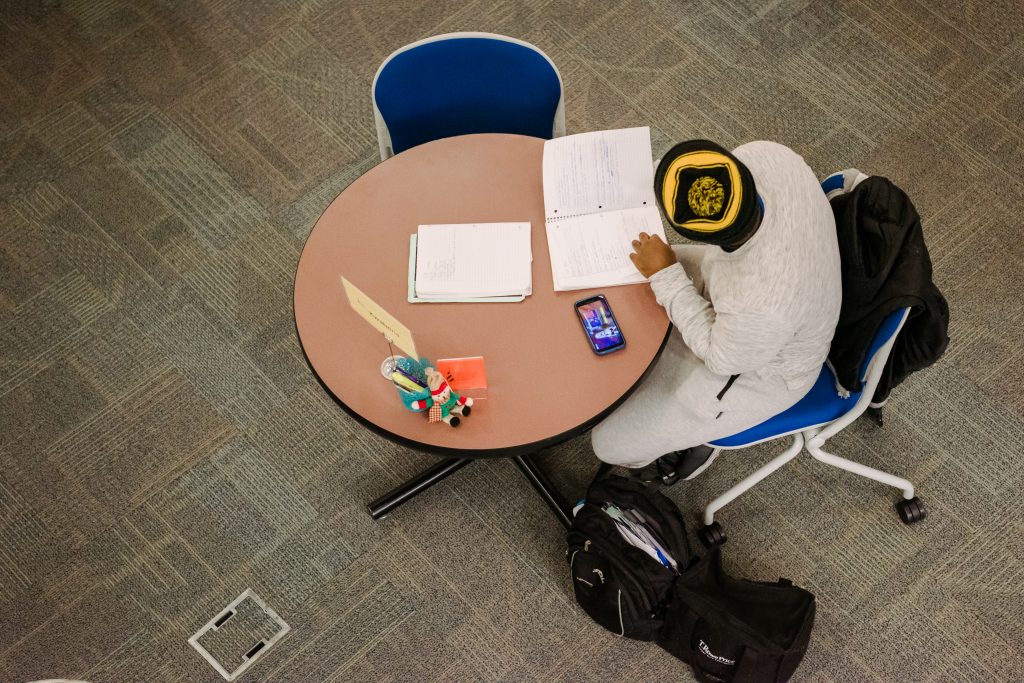 Opening minds
And all this is happening during the summer, when faculty members typically focus on making strong progress in their research programs. "They want to do a good job for our students, so a lot of them are just putting that aside for this summer," Stolle-McAllister says. "I'm not surprised, but so impressed that so many of our faculty are taking advantage of this. It just reminds me how many people we have here who care a lot about what they're doing."
Gurganus agrees. "We really are coming together as a community from all of the disciplines," she says. "The instructors truly care. They want the students to succeed."
It's a challenging, but also exciting, time. Beyond reconsidering lessons and online tools, faculty are also thinking about how to be deliberate and thoughtful about helping students learn the best they can. They're also learning themselves how to be even more open, flexible, and compassionate, in order to support students who are experiencing a wide range of realities during the pandemic. These shifts in mindset and approach could reverberate long after the pandemic, Gurganus argues.
"I think that this process is going to lead to more open-mindedness. Even when we get back to in-person, face-to-face classes, faculty are going to say, you know what? These issues are important in any context, and I should keep them at the forefront of my thoughts."
Learn more about how UMBC is preparing for the unique fall semester ahead by deliberately creating community in online spaces and planning for a hybrid model of course delivery.
Banner image: A student studies at a picnic table above the UMBC Library Pond. All photos by Marlayna Demond '11 for UMBC unless otherwise noted.