In an interview published February 8 in The Wall Street Journal, Manil Suri, mathematics professor and affiliate professor of Asian studies, commented on a recent Indian Supreme Court ruling that reinstates a 19th-century law criminalizing homosexual acts (Section 377), he commented on gay activism in India, and he described his personal experiences growing up in Mumbai, among other topics. Below is an excerpt from the interview in which Suri described how the gay community has changed over the last several years in Mumbai: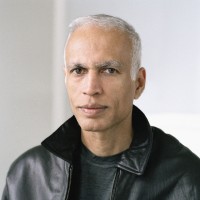 When I was growing up in the 1960s and 1970s, there was no community to speak of. Then, through the years, an underground movement slowly started to peek out—the private parties on the roof decks of suburban hotels, the upstairs bar at Gokul's (in south Mumbai) which was unofficially colonized, the gay disco scene which became increasingly prominent. What's most heartening to see is that the emphasis on sex is abating in favour of love—people are entering relationships, trying to create a vibrant gay culture.
You can read the full interview in The Wall Street Journal here.

Suri has also been presenting interdisciplinary talks at other campuses across the country. On Wednesday, February 12, he presented the Arcus Lecture at UC Berkley College of Environmental Design. The lecture examined the intersection of urban studies with diversity issues, particularly LGBTQ diversity and how such intersections are explored in his book, "The City of Devi." More information can be found here.
On Thursday, March 6, Suri will be presenting the Director's Visiting Scholar Lecture on math and fiction at Southern Methodist University's Dedman College of Humanities and Sciences. More information on that event can be found here.