Kourtney Rutkowski
B.S., Mechanical Engineering
Minor: Psychology
Cum Laude
Hometown: Bel Air, Maryland
Plans: M.S., mechanical engineering, UMBC
UMBC has also helped to grow my leadership skills, my confidence, and has opened my mind in so many ways.
Kourtney Rutkowski enjoys being the first, particularly when it comes to unique learning experiences. As an engineer with an interest in cross-cultural exchange, she was UMBC's first student to participate in a semester-long study abroad at the University of Porto in Portugal, and one of the two first students to participate in a winter study abroad at the University of Kassel in Germany, after UMBC initiated research and education partnerships with both institutions.
Home at UMBC, Rutkowski has participated in the Grand Challenge Scholars Program and Center for Women in Technology (CWIT) Scholars Program. She is a member of the Honors College and Tau Beta Pi, the honors society for engineering. She has held leadership positions on the CWIT student council, in Tau Beta Pi, and as a UMBC Eco-Ambassador, and she currently serves as the inaugural student president for the Grand Challenge Scholars Program Student Organization. Additionally, she has worked as a teaching fellow for multiple courses, most recently as a lead teaching fellow for statics.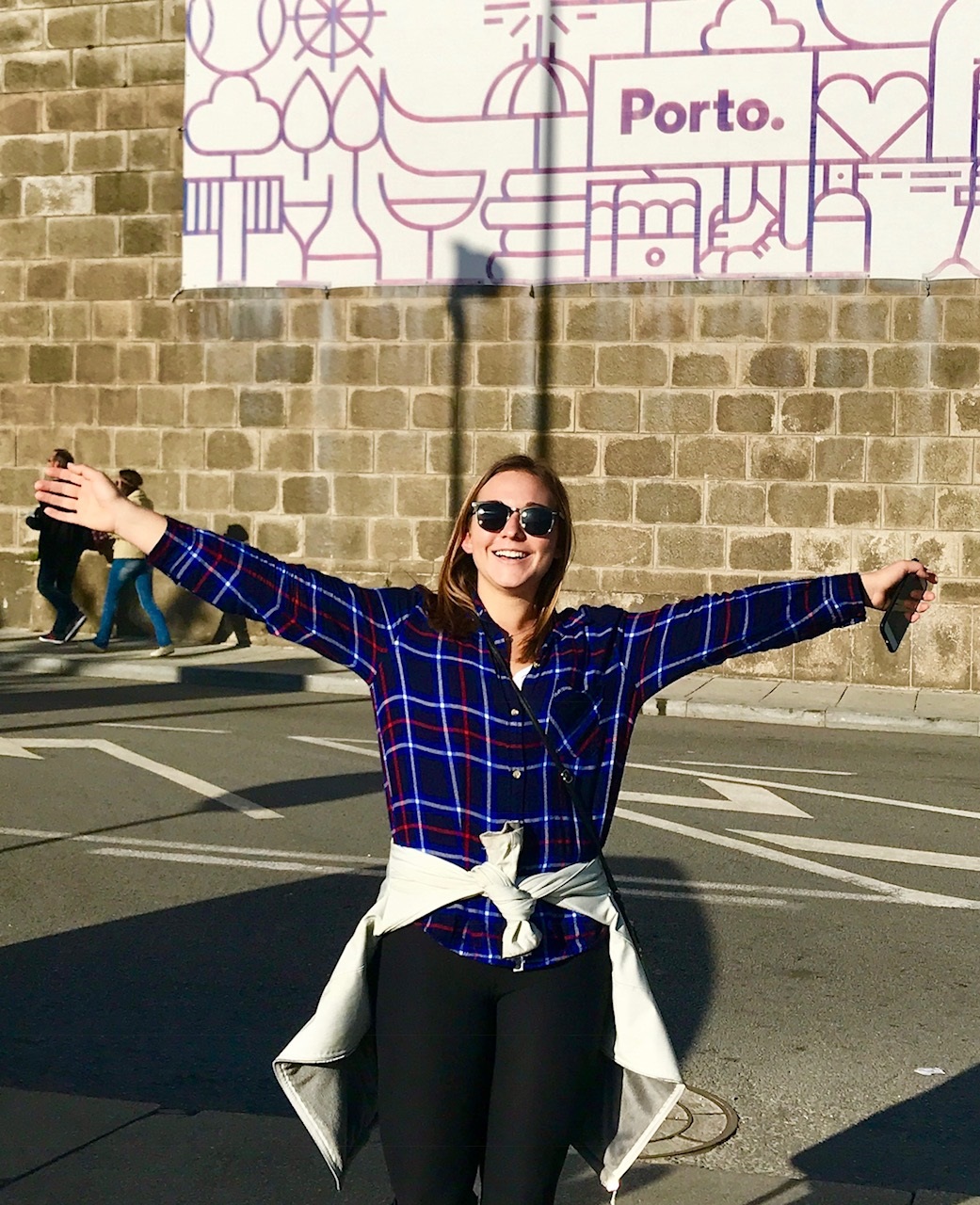 Rutkowski shares that mentors across campus have provided her with valuable guidance related to research, career options, and pursuing opportunities abroad. She worked most closely with Anne Spence, former professor of practice at UMBC; Jamie Gurganus, associate director for engineering education initiatives; Marc Zupan, associate professor of mechanical engineering; and Neil Rothman, professor of practice in mechanical engineering.
As a student in the integrated B.S./M.S. mechanical engineering program, Rutkowski will remain at UMBC after graduation to complete her graduate degree, before moving on to opportunities in industry and, perhaps, a Ph.D. and mechanical engineering teaching career of her own.
Portrait by Marlayna Demond '11 for UMBC.
Tags: COEIT, CWIT, HonorsCollege, International Stories, MechE, Undergraduate Research