Ghazaleh Keshavarz
M.F.A., Intermedia and Digital Arts
Magna Cum Laude
Hometown: Isfahan, Iran
Plans: Continuing to work as an artist in the U.S. for an additional year
As a student coming from abroad to study at UMBC, I have had a great time in the multidisciplinary environment. The knowledgeable and experienced faculty in the visual arts department have helped me adjust to life and study in America. Great facilities of the department and the wonderful archives and media sources in the library, particularly the Special Collections, gave me the chance to broaden my artistic knowledge and view.
Ghazaleh Keshavarz was invited to the United States from Iran in 2014 for UMBC's Intermedia and Digital Arts (IMDA) master of fine arts program after receiving a B.A. in photography from Tehran University of Art in Iran. Keshavarz receives her degree as the 2016-17 recipient of the Intermedia and Digital Arts RTKL award. She received this competitive award through a unanimous nomination by visual arts faculty for the tremendous potential of her long-term career success as an artist.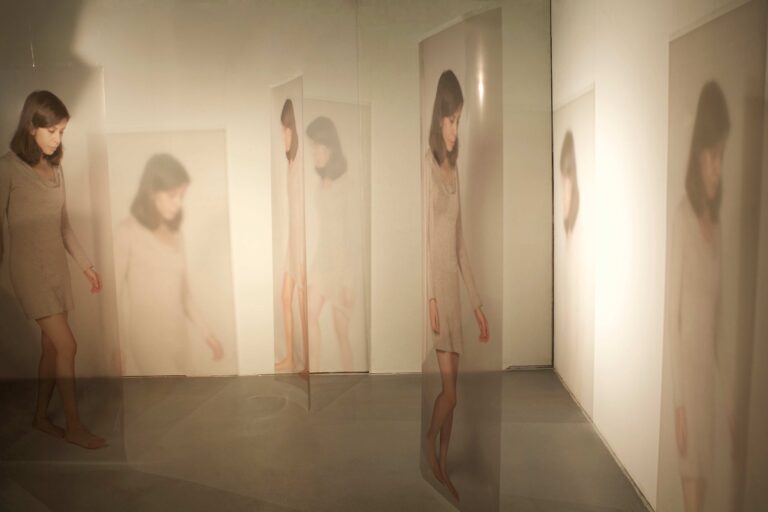 Keshavarz's research and artistic work during the three years in the IMDA program has centered on the conception and expression of her own identity as an immigrant and her experience in unknown surroundings. In relation to her RTKL Award project Dispersed Moments, she explains that "reproducing the vulnerability and fragility of body and mind, as well as the lasting effects of moving from one place to another, I am exploring physical displacement and its psychological consequences in conjunction with the role and perception of others."
She exhibited her thesis project Naftoon—an installation related to the profound impact of oil on culture and history in Iran in the last century—at UMBC's Center for Art, Design and Visual Culture in April. As the RTKL Award Recipient, she also had the opportunity to present a public lecture on that work.
Portrait by Marlayna Demond '11 for UMBC.
Tags: CADVC, CAHSS, International Stories, Research, VisualArts