Aiman Raza
Degree: B.S., Biological Sciences (Environmental Science minor)
Hometown: Baltimore, MD
Plans: M.S. in Biological Sciences at UMBC through ICARE
"I'm really passionate about activism and making change on campus. It's meaningful, and it has allowed me to make some amazing connections on and off campus."
During her freshman year, Aiman Raza '22, biological sciences, was walking through the tables at UMBC's annual Involvement Fest when she came across the Greenpeace student organization, which focuses on environmental activism. The group captured her interest and, over the past four years, she has worked to help the organization grow its presence on campus.
Raza was the group's president during her sophomore and junior years. She says that this experience helped her develop her leadership skills, including during the challenging COVID-19 pandemic virtual events.
She also is involved in UMBC's Muslim Student Association, and the Pakistani Student Association. These student organizations host events and bring people together for social, cultural, and religious events, as well as lectures and discussions. Being involved allowed Raza to build strong connections and get to know people outside of her major and across campus.
Raza serves as a mentor within the Biology Council of Majors as well. She meets with students who are earlier in their academic journeys, offering them guidance and support.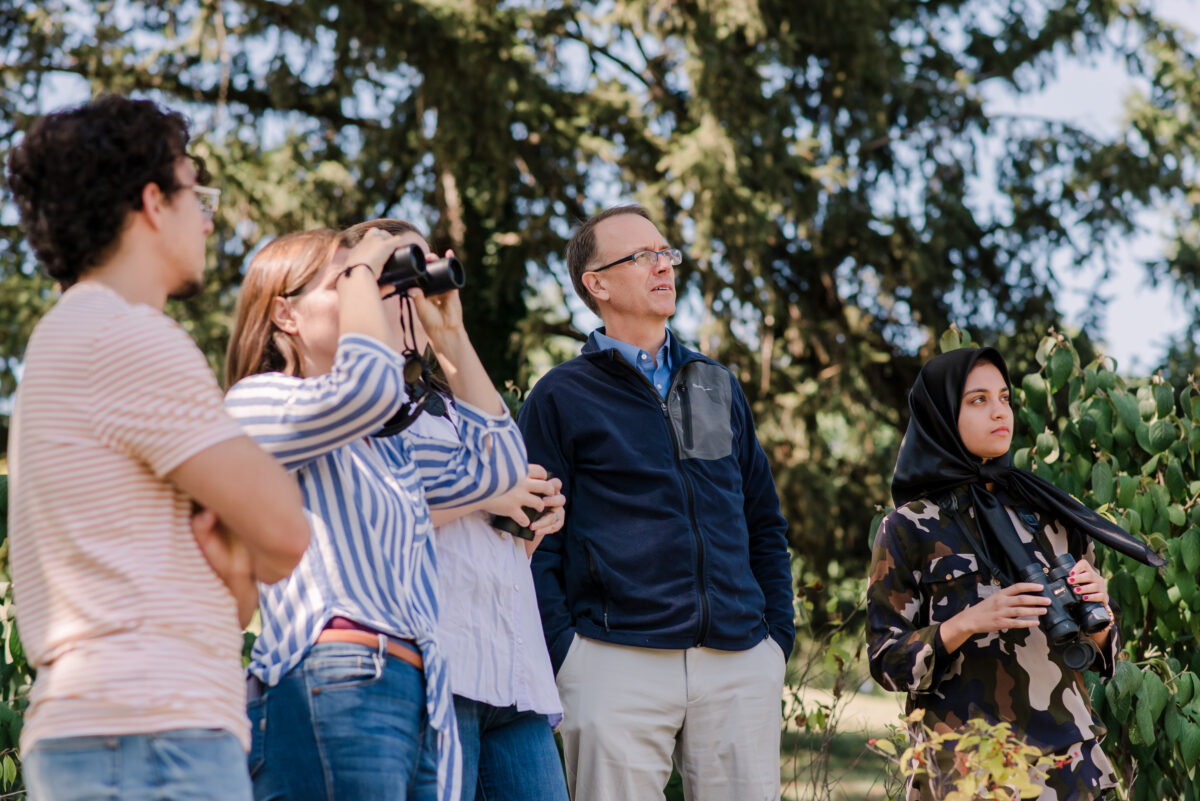 At UMBC, Raza has conducted research with Kevin Omland, professor of biological sciences, and at the Institute of Marine and Environmental Technology, located in Baltimore's Inner Harbor. She also completed a virtual summer internship with the Smithsonian, where she studied fish and crustacean communities on oyster reefs in the Chesapeake Bay.
Tags: Biology, careerpath, CNMS, IMET