The Baltimore Sun is celebrating UMBC President Freeman Hrabowski as a 2020 Business and Civic Hall of Fame honoree. A special feature in The Sun highlights important moments in Hrabowski's life and career, and his impact as one of the nation's top higher education leaders. 
"For over 30 years, University of Maryland, Baltimore County President Freeman A. Hrabowski III has walked Academic Row, the main stretch of campus lined by academic buildings, stopping students he knows by name outside of buildings to chat about their studies and lives," the paper notes, sharing a scene familiar to many in the UMBC community. Hrabowski explained that "getting to know more than just students' names is part of the human experience, something he learned from his parents who were educators themselves."
The publication describes Hrabowski's involvement in the 1963 Children's Crusade, his early work in higher education, and his lifelong focus on educational equity. "His civic-minded outlook led him to focus on equity to ensure that UMBC would provide an equal-opportunity education to everyone," The Sun notes. 
Transformational leaders
This year, the Hall of Fame recognizes 13 leaders "for their transformational efforts to improve our community." In addition to Hrabowski, several have important connections to UMBC. Marin Alsop, who served as music director for the Baltimore Symphony Orchestra for 14 years, received an honorary doctor of fine arts degree from UMBC in 2019. Mary Ann Scully has volunteered with the Alex. Brown Center for Entrepreneurship and the UMBC Board of Visitors.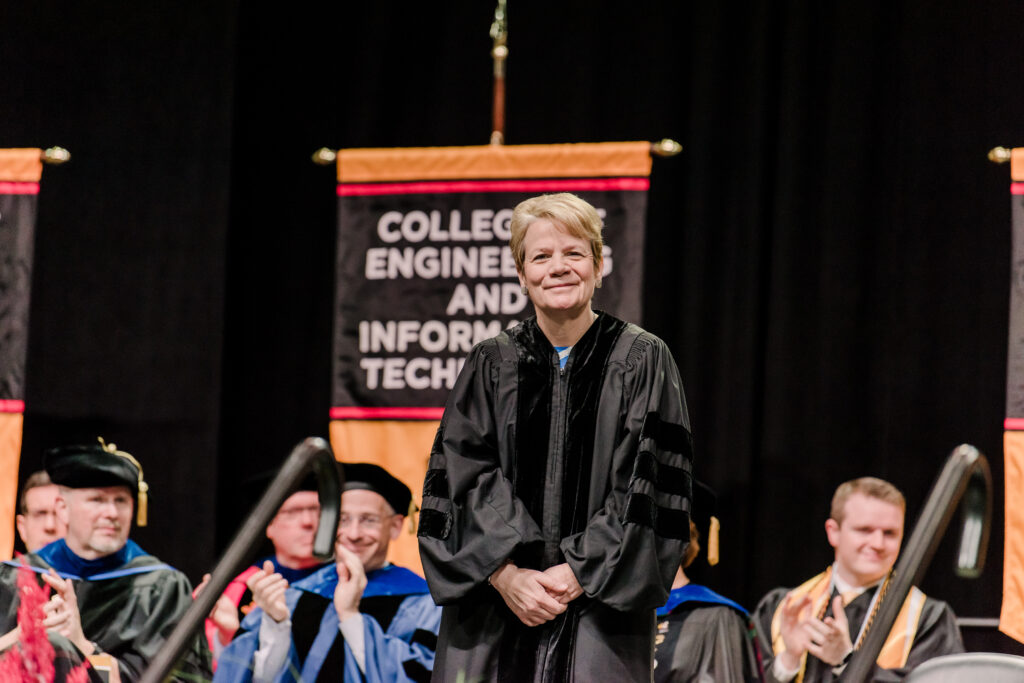 Mary-Ann and Walter D. "Wally" Pinkard Jr. are longtime partners of UMBC, primarily through the France-Merrick Foundation, which has supported UMBC France-Merrick Scholars and the UMBC Sondheim Scholars Program. The France-Merrick Foundation also enabled the University to create a green roof on the UMBC Administration Building in support of environmental and sustainability initiatives. 
Hope for the future
The Sun's Hall of Fame feature highlights comments from numerous state leaders. In Hrabowski's profile, University System of Maryland Chancellor Jay Perman and Speaker of the Maryland House of Delegate Adrienne Jones '76, psychology, comment on his confidence and pride in UMBC students and alumni.
"And even now," at a moment of uncertainty and new challenges, "President Hrabowski proudly talks of hope for the future," the paper shares. "As an educator, he believes that part of UMBC's mission is to prepare students to become leaders while also understanding the importance of history, what it means to have a healthy democracy, how to be civically engaged." 
Most important, Hrabowski told The Sun, is "understanding that our future does not depend on one person, but on all of us."
The Sun designated The Choice Program at UMBC as its charitable partner this year, and will donate a portion of the Hall of Fame publication proceeds to support the program's work. The Choice Program provides case management, resources, and empowering opportunities for Maryland youth.
Featured image: President Hrabowski addresses UMBC graduating class of 2018. All photos by Marlayna Demond '11 for UMBC.