Livewire 13: Stick&Bow
Date:
October 21, 5:00 pm

-

7:00 pm
Location: Earl and Darielle Linehan Concert Hall
The finale of the Livewire: Transformation festival features the ensemble Stick&Bow, a Montreal-based marimba and cello duet known for their riveting performances. Their program brings pieces from the past and the present, featuring artists from another era who tried to make this world a better place through the power of their voices, ranging from Beethoven to David Bowie.
The composers' music on their program is a reflection of their social and political views, conceived and created in a tumultuous period in history. Cuban singer-songwriter Carlos Puebla wrote his famous Hasta Siempre in 1965. That same year, radical tango composer Astor Piazzolla released a series of new tangos together with Jorge Luis Borges. In 1966, American singer and activist Nina Simone recorded Love Me or Leave Me and in 1969, she wrote her song Revolution. A year later, visionary rocker David Bowie, released his album All the Madmen and in 1971, cellist and humanist Pablo Casals played The song of the birds as part of his speech at the United Nations. In another century, someone who would transcend the frontiers of history with such intensity known as Beethoven, was also a revolutionary dreamer, who imagined an equal society, as his life's works show.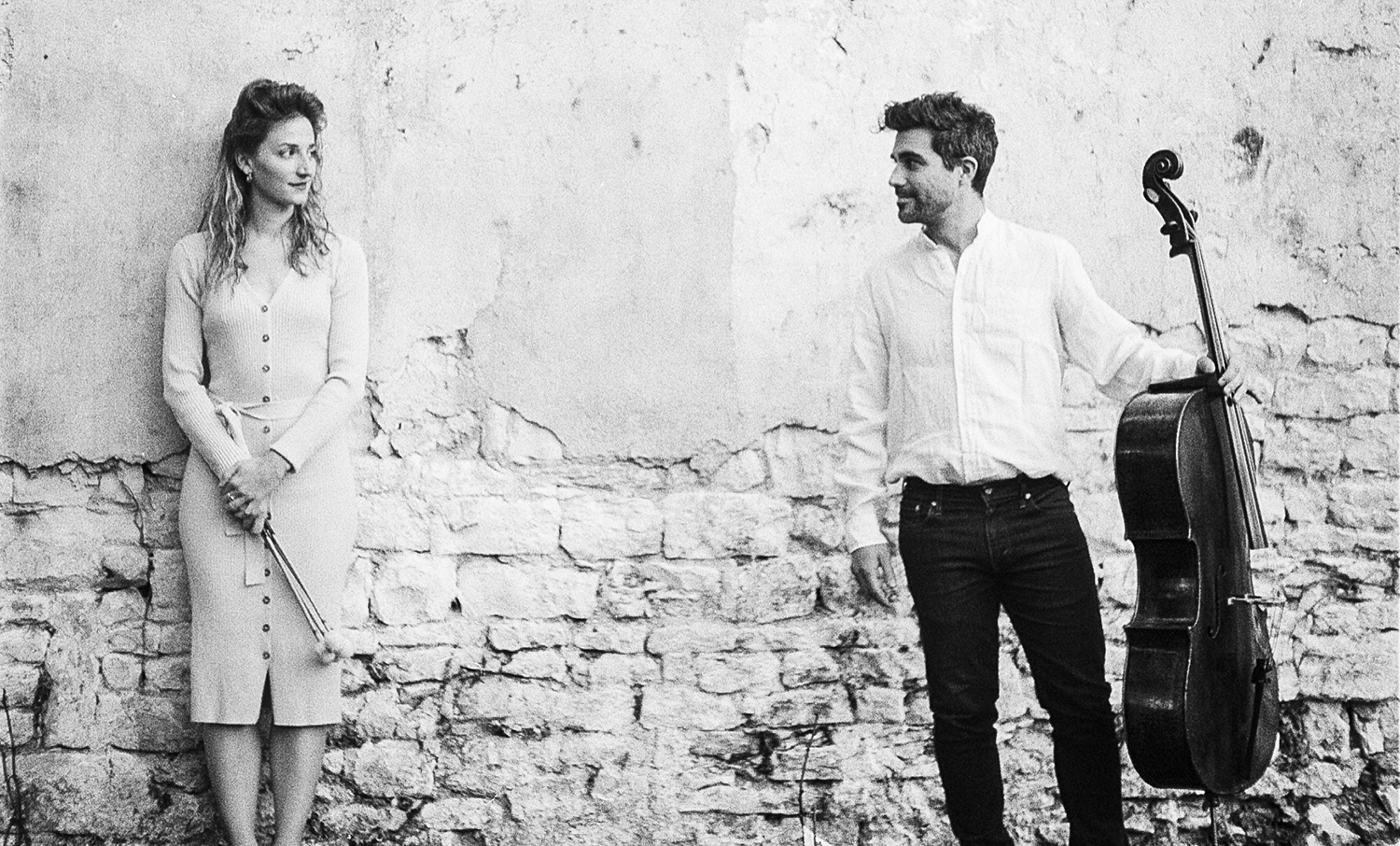 And now, in 2023, we are part of this social and cultural transformation by commissioning daring, yet accesible works for our atypical instrumental combination to both established and emerging composers from different latitudes. As musicians from this century, we not only take inspiration from the legacy of all these wonderful musicians, creators, and thinkers, but we also strive to make this place a better one, day by day, through our actions, through our playing and sharing. Music from both the past and the present has the tremendous and mysterious power to transform, to make us think and re-think and ideally, as all these madmen once imagined, to move forward.
The Program:
Nina Simone, Love Me or Leave Me
Astor Piazzolla, Vardarito
Francisco Mignone, Modihna
George Gershwin, Prelude No. 2 for solo piano
Laurence Jobidon, Huits broderies sur des fragments de langue
Jason Noble, Folk Suite
Luna Pearl Woolf, Steeped
Guillo Espel, Lo azul a traves de un hueco
Carlos Puebla, Hasta Siempre, Comandante
Pablo Casals, The Song of the birds
Ludwig van Beethoven, Sonata No.1 for cello and piano
David Bowie, All the Madmen
---
Stick&Bow, "The trailblazing Montreal duo that plays everything from Bach to Radiohead" (CBC Music) has gained notorious attention for their unique arrangements, passion, storytelling and technical mastery. As Analekta recording artists, their eclectic taste and wide musical sensibility brought them to collaborate with respected musicians from different paths, including Piazzolla's pianist, Gustavo Beytelmann, Quebec pop-star Pierre Lapointe, and baroque expert Luc Beausejour.
---
Visit here to see the entire Livewire 13: Transformation schedule.
$15 general admission, $10 seniors, $5 students. Please visit here to reserve seats.
---
Earl and Darielle Linehan Concert Hall is easy to visit, with plenty of free parking. Please visit here for directions and parking information.
Related Events