Livewire 13: Ruckus
Date:
October 19, 7:30 pm

-

9:30 pm
Location: Earl and Darielle Linehan Concert Hall
The second of six events in UMBC's annual Livewire new music festival features Ruckus, the faculty new music ensemble. The evening's performance includes three world premieres of works by Linda Dusman (professor of music), alumna Karena Ingram '16, and exchange student Vittoria Tchotche from Piacenza Conservatory.
Each work on the program reflects deeply rooted personal journeys, such as finding oneself during Covid, developing a sense of home during politically uncertain times, exploring a process of discovering language as an infant, and transforming during adolescence. Ann Cleare's work reimagines instruments and literally transforms them with various apparatus and scordatura (re-tuning).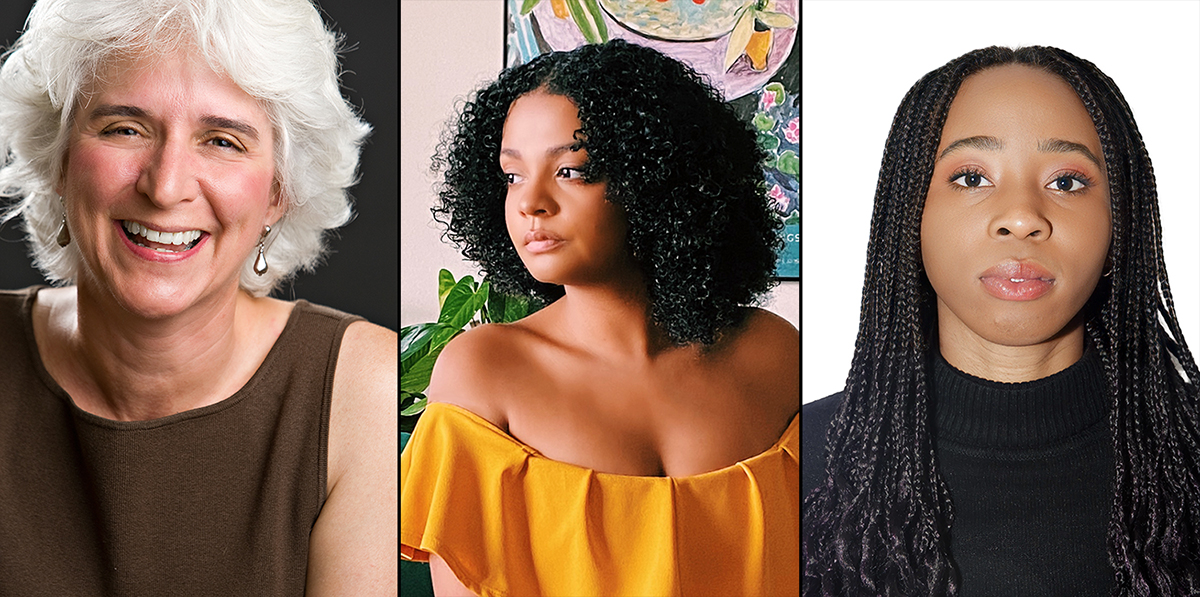 Ruckus composers Linda Dusman, Karena Ingram, and Vittoria Tchotche
The program features:
Karena Ingram: Grounded for flute, Bb clarinet, violin, cello, percussion (world premiere)
Vittoria Tchotche: Langue for timpani, flute, clarinet, 2 violins, cello and bass (world premiere)
Ann Cleare: unable to create an offscreen world for piccolo, percussion, clarinet, violin, cello
Linda Dusman: Four Mosaics for clarinet and piano (world premiere)
Allison Loggins-Hull: Homeland for solo flute
---
Ruckus, UMBC's faculty ensemble, has performed throughout the country at various venues including New England Conservatory, Stanford University, University of Victoria, the Smithsonian Institution, and Baltimore Museum of Art. The ensemble features:
---
Visit here to see the entire Livewire 13: Transformation schedule.
$15 general admission, $10 seniors, $5 students. Please visit here to reserve seats.
---
Earl and Darielle Linehan Concert Hall is easy to visit, with plenty of free parking. Please visit here for directions and parking information.
Related Events