Livewire 13: Decoda
Date:
October 20, 7:30 pm

-

9:30 pm
Location: Earl and Darielle Linehan Concert Hall
In the fourth of six concerts on UMBC's annual Livewire festival, the New York City-based chamber music collective Decoda presents a transformative program of new works by an array of groundbreaking American composers for flute, clarinet, bassoon, violin, cello and piano.
Opening the program is Just As They Are by Anna Clyne, featuring the voice of John Cage riffing on the idea of sound: "I like sounds just as they are. I love the activity of sound." Followed by a synthesis of styles in Mario Diaz de Leon's Mysterium, where de Leon blends the sounds of analog synthesizers with acoustic instruments through overlapping fluctuations of pitch and noise creating spectral transformations. Influential works by Valerie Coleman and Christopher Cerrone conclude the first half with a musical tribute to the neglected history of the Freedmen in Valerie Coleman's Freedmen of the Five Civilized Tribes, followed by a musical adaptation of poems by Kenneth Koch in Chris Cerrone's New Addresses.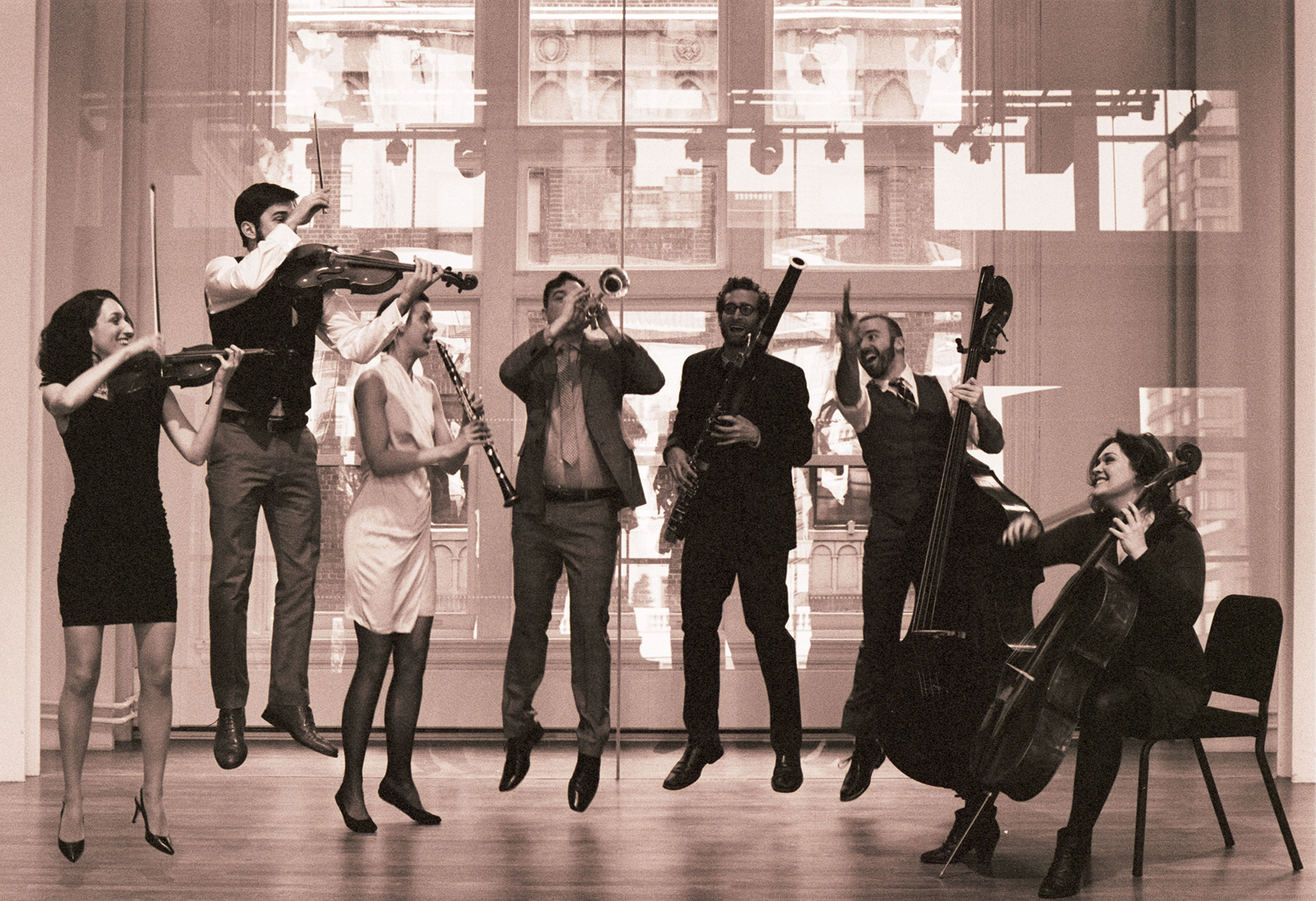 The program's second half opens with Andy Akiho's Kuarakurenai and concludes with Decoda composer Brad Balliett's Shorebirds. The heart of the program features new music from some of the most transformational work Decoda has been a part of: songwriting in carceral communities. Decoda's flagship program, Music for Transformation, facilitates creative projects inside prisons, resulting in new songs and music written by and with incarcerated musicians. Over the past 10 years, Decoda's collaborations with residents at Sing Sing Correctional (New York) and Lee Correctional Institution (South Carolina) have resulted in over 200 original songs, including an opera entitled 9131: A Sing Sing Opera by Joseph Wilson. Decoda's performance at Livewire will include a suite of compositions showcasing the work of these people, amplifying their artistic voices for all to hear.
The complete program:
Just As They Are by Anna Clyne
Mysterium by Mario Diaz de Leon
Freedmen of the Five Civilized Tribes by Valerie Coleman
New Addresses by Christopher Ceronne
Karakurenai by Andy Akiho
Music for Transformation, a set of songs from Lee Correctional Institution and Sing Sing Correctional Facility
Shorebirds (Killdeer – Oystercatcher – Willet) by Brad Balliett
---
As an artist-led collective, Decoda seeks to create a more compassionate and connected world through music—thoughtfully curating outstanding performances of live chamber music, facilitating creative community projects, and training the next generation of musical artists to rethink and reimagine their role in society. Decoda was founded in 2012 by musicians who first collaborated as members of Ensemble Connect, a two-year fellowship program of Carnegie Hall, The Juilliard School, and the Weill Music Institute in partnership with the NYC Department of Education. Its work as an ensemble has grown out of this collective training, which focused on developing skills as exemplary performers, dedicated teachers, and passionate advocates for music in communities around the world.
The ensemble features:
Catherine Gregory, flute
Moran Katz, clarinet
Brad Balliett, bassoon
Clara Lyon, violin
Claire Bryant, cello
Mika Sasaki, piano
---
Visit here to see the entire Livewire 13: Transformation schedule.
$15 general admission, $10 seniors, $5 students. Please visit here to reserve seats.
---
Earl and Darielle Linehan Concert Hall is easy to visit, with plenty of free parking. Please visit here for directions and parking information.
---
This event is co-sponsored by UMBC's Center for Innovation, Research and Creativity in the Arts (CIRCA). Additional funding has been provided by the Linehan Fund for Excellence in the Arts.
Related Events