Fangming Shen, violin and Hsiao-Ying Lin, piano
Date:
November 5, 3:00 pm

-

5:00 pm
Location: Earl and Darielle Linehan Concert Hall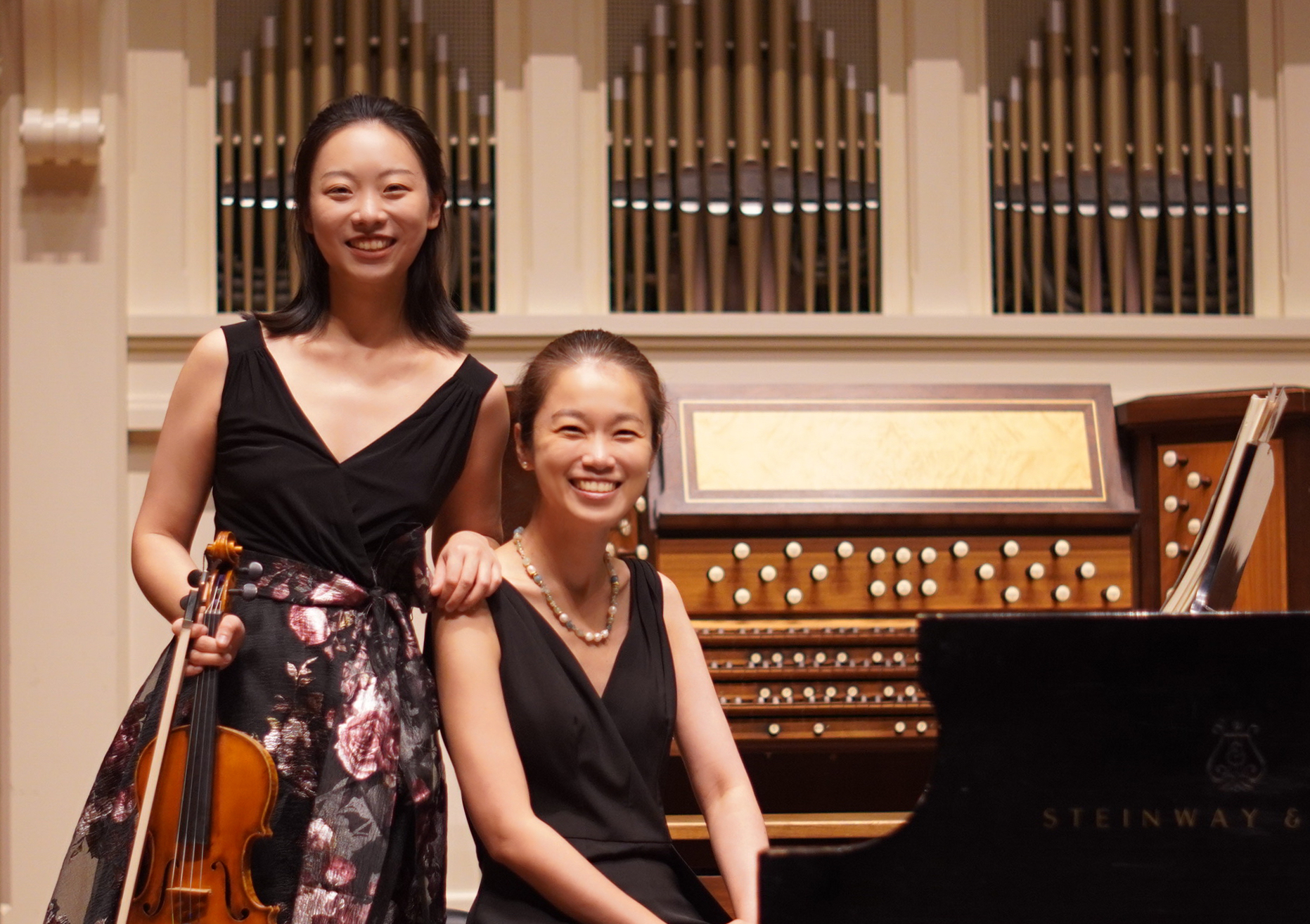 Embark on a musical voyage as violin virtuoso Fangming Shen and pianist Hsiao-Ying Lin join forces to present an extraordinary evening of classical masterpieces. The program is a harmonious blend of four iconic pieces that will transport you through time and space:
First, journey back to the Baroque era with the hauntingly beautiful Violin Sonata No. 4 in C minor, BWV 1007, by J. S. Bach. This four movement work, one of six violin sonatas, was likely written in the early 1720s during Bach's time in Cöthen.
Witness the enchanting soundscape of Karol Szymanowski's Mythes, Op. 30, as it weaves a spellbinding tale through the violin's melodic lines and the piano's ethereal harmonies. This work draws on mythology for each of its three movements — La fontaine d'Arethuse (The Fountain of Arethusa), Narcisse (Narcissus), and Dryades et Pan (Dryads and Pan).
Experience the juxtaposition of delicate lyricism and fiery virtuosity in the Sonata No. 2 for violin and piano by Maurice Ravel. Written between 1923 and 1927, it was the only violin sonata published during Ravel's lifetime, and features elements of blues and jazz.
Finally, enter the majestic grandeur of Ludwig van Beethoven's Sonata for Violin and Piano No. 9, Op. 47 in A major, famously known as the "Kreutzer Sonata." Written in 1803, it's regarded as one of the masterpieces of Beethoven's middle period and noted for its challenging difficulty.
---
$15 general admission, $10 seniors, $5 students. Please visit here to reserve seats.
---
Earl and Darielle Linehan Concert Hall is easy to visit, with plenty of free parking. Please visit here for directions and parking information.
Related Events