U.S. News today announced that UMBC's online master's degree in information systems (IS) is one of the nation's best online programs in this growing field. UMBC's program has been recognized as a leader for several years. This year, joining UMBC in the top 50 ranked programs are universities like Virginia Tech, Johns Hopkins, and George Mason. UMBC's program is also included on the Best for Veterans list for the second year in a row, among the top 25 programs nationwide.
Cutting-edge research in the classroom
Michael Brown, professor of practice in information systems, is the graduate program director for the online master's in information systems. He says that UMBC's program offers students a unique and valuable opportunity to learn from innovative researchers and establish strong connections with people in the field.
"It is an honor for our program to be recognized by U.S. News," he shares. "UMBC offers a truly unique program that is preparing students for careers of the future."
What makes it so unique? "Our curriculum is designed by world-class faculty who bring cutting-edge research and development directly into the virtual classroom," explains Vandana Janeja, professor and chair of information systems.
"UMBC's IS online master's offers specializations in artificial intelligence, cybersecurity, data science, and user experience. This range of pathways ensures that we are preparing students for the next phase of their careers and meeting critical workforce demands in these areas of technology," says Janeja. "We are very proud that our IS online program is consistently a top-ranked program, and that UMBC is regularly recognized for supporting our students, in whatever mode they are learning."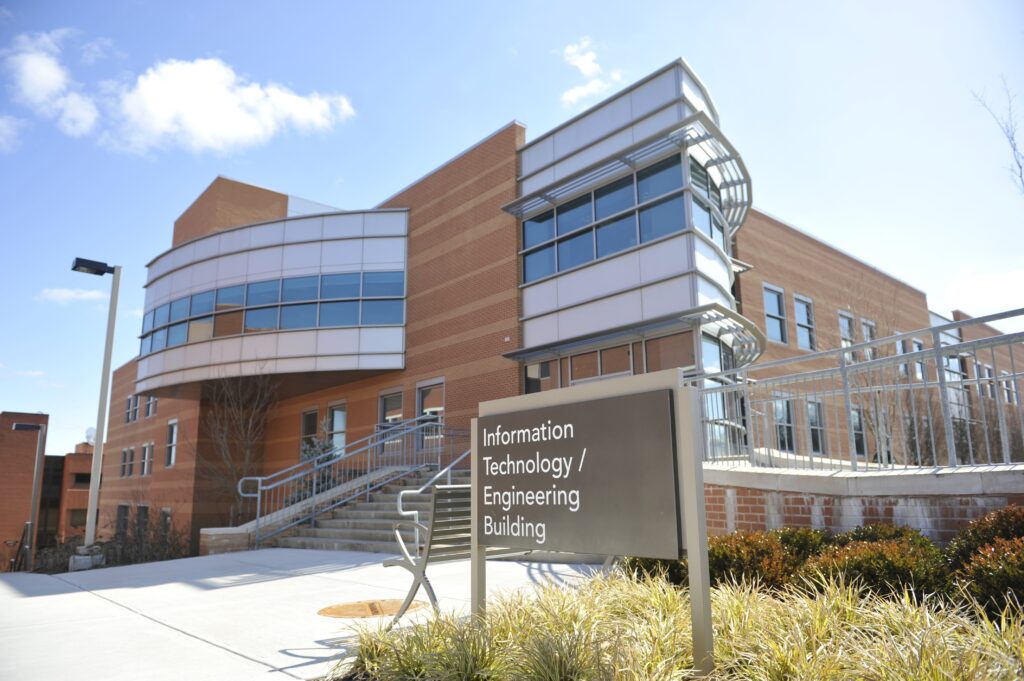 Practical knowledge, caring faculty
The online master's degree in IS was designed for students balancing many responsibilities, including careers, family, and military service. With so many different tracks available, students can choose the pathway that meets both their interests and their career needs and aspirations, whether they are coming directly from a graduate degree, working to advance in their career, or pivoting to a new field.
Current student Sahir Jafri M.S. '22, information systems, says that the program was especially appealing to him as a full-time professional. "The courses emphasize gaining practical knowledge of the subject matter. This is beneficial in the real world, as I learned how to communicate my new knowledge effectively through writing and presentations," he explains.
He also appreciates the value of faculty who are deeply invested in teaching and really connecting with students. "The professors are top-notch in this program," he shares. "They are knowledgeable about both the industry and academic research, and care about student success."
Banner image: A person types on a laptop. All photos by Marlayna Demond '11 for UMBC.