Nihira Mugamba '21, political science and Africana studies, has been named a 2020 Newman Civic Fellow—the sixth UMBC student to earn this public service award. The fellowship honors her work promoting literacy in Uganda and the United States.
Mugamba has been dedicated to this cause for years, from her days as a Girl Scout. She earned her Girl Scout Gold Award as a high school student by creating a reading program for a kindergarten class in Uganda, where her family is from. The Girl Scouts describe the Gold Award, the highest honor a Girl Scout can achieve, as "the mark of the truly remarkable."
Committing to social change
Mugamba has sustained her commitment to expanding literacy during her undergraduate years at UMBC. As a sophomore she interned at the Parliament of Uganda, where she worked alongside the education committee. During her internship, she was able to continue her work with the kindergarten reading program. She has also volunteered for two years in Baltimore City Public Schools as a literacy fellow.
This type of long-term commitment to social change is precisely what the Newman Civic Fellowship honors. The year-long fellowship supports each recipient in further developing their social change and leadership skills through regional and state gatherings. Fellows are paired with mentors and become part of a national network of peers. They support each other in finding solutions for challenges facing communities locally, nationally, and internationally.
"Nihira is an exceptional volunteer, organizer, and leader passionate about working within communities in need of support," shares President Freeman Hrabowski, who supported her nomination. "She is committed to improving educational outcomes for underserved students and families through professional practice and policy."
Investing in literacy
Mugamba, born and raised in Silver Spring, Maryland, came to UMBC with a vision. Over the past few years, she has worked to define her specific interests within political science, and to imagine a career pursuing her commitment to social change. "This all seems so straightforward when I talk about it," explains Mugamba. "But it was a path whose dots didn't connect until recently."
In her sophomore year she was referred to UMBC's Sherman Center for Early Learning in Urban Communities. There she was introduced to her mentor, center director Mavis Sanders, professor of education, who was impressed with Mugamba's vision. Sanders remembers Muganda telling her she wanted to become Secretary of Education.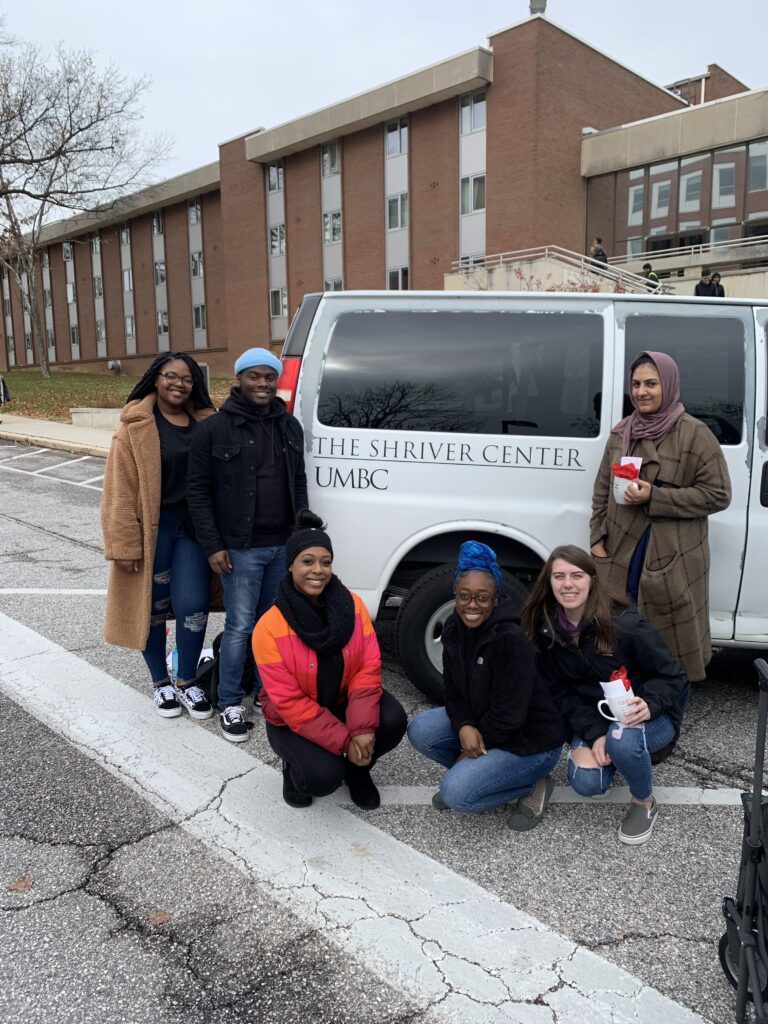 Mugamba was a great fit for the center's Literacy Fellows program, a collaboration between the Sherman Center and UMBC's Shriver Center. The program pairs college students with a Baltimore City elementary school. Fellows visit a classroom and work with a teacher throughout the semester, helping students develop reading and writing skills. Mugamba became a Sherman Early Literacy Fellow at Bay-Brook Elementary/Middle School.
"Nihira is exceptional. Reflective, goal-oriented, and highly organized, she has been critical to building the Literacy Fellows program at Bay-Brook," shares Mavis Sanders.
Mugamba enjoyed the work so much she soon became the programs' student coordinator. This experience helped her to better understand educational disparities that can exist between neighboring communities.
Education policy from the ground up
During the 2019-2020 winter break Mugamba returned to Uganda to deliver donated books to the kindergarten where she created a reading program years earlier. She was surprised at the growth of the students in the few years that passed since her first trip.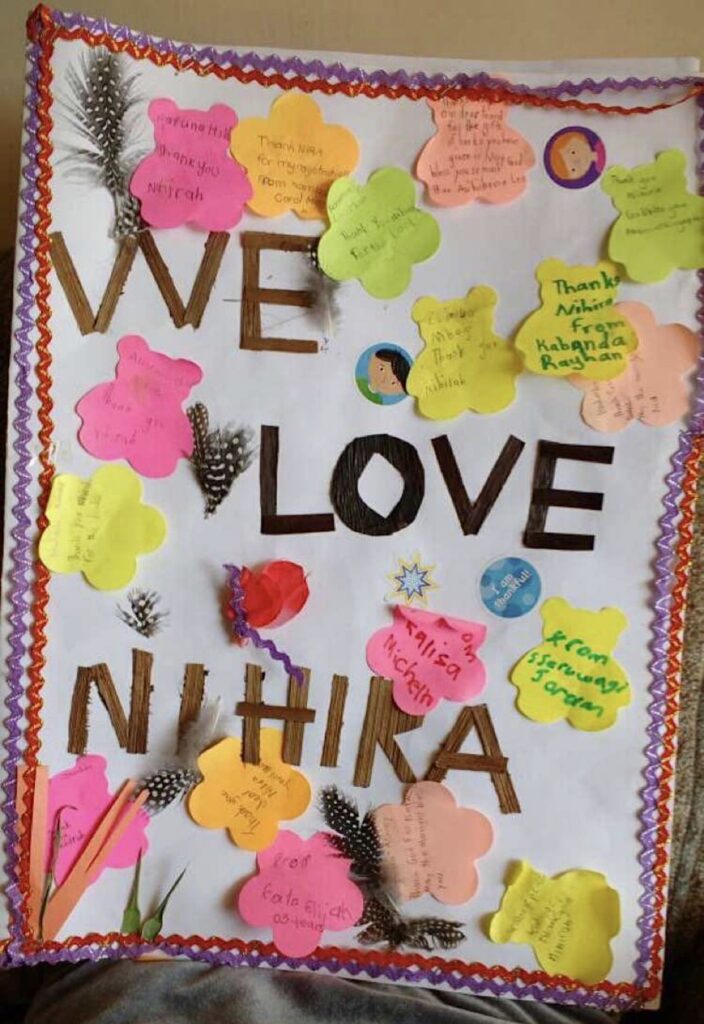 Magamba realized the connections between her work with children in Uganda and in Baltimore. In both places, she found that consistent communication and long-term relationships led to more successful community-engaged work.
In addition to all this community work, Mugamba served as president of UMBC's Africana Studies Council. In this role she organized important on-campus discussions about current issues in communities in the African diaspora.
She noticed that her academic work, internships, volunteer work, and leadership positions began to have a similar theme and purpose. Each activity led her to realize her passion for bringing people together for a common cause. And often that cause centered around education.
Mugamba now sees a clear path for herself in international education policy. "I have no doubt that she will achieve her goals," says Sanders.
Forging a future in community engagement
With a clear sense of purpose, the rising senior is embracing her new fellowship. The Newman Civic Fellowship will help her further develop the skills needed to support social change at a large scale. She is excited to have access to the program's large peer network and is already learning about different paths to civic engagement.
Mugamba is also preparing for life after graduation. She plans to earn a master's degree in education at UMBC and become a teacher in Baltimore City before working in education policy at the federal level. She also hopes to return to Uganda someday to create an education-focused nonprofit.
"I didn't know when I was a Girl Scout that it would be the foundation to a life in community-engaged work," says Mugamba. "Looking back, I now see how much I've learned about the real needs of communities by being an active part of them—lessons that I will carry well into the future when I help to develop and implement education policy."
Banner image: Mugamba working with students at Bay-Brook Elementary/Middle School. All photos courtesy of Mugamba unless otherwise noted.