For six weeks this summer, 18 students from Baltimore-area community colleges, Gallaudet University, and Morgan State University worked as full-time scientists at UMBC. Their paid summer research experience was part of the BUILD a Bridge to STEM internship, an arm of UMBC's STEM BUILD initiative funded by the National Institutes of Health under the Diversity Program Consortium.
The students worked in small teams to learn biomedical techniques and tackle real research questions with the guidance of faculty mentors. Like professional scientists, they shared their progress in lab meetings, discussed research papers in a journal club, and formally presented their work at a research symposium.
"I think the greatest thing about this experience was how we were treated as equals," shares Zulekha Karachiwalla, a sophomore at Howard Community College (HCC). "We really got a feel for what it would be like to have a career in research."
"Learning to work independently, think about the research problems, and troubleshoot on our own was the hardest thing," adds Rahaf Alhabashi, also a sophomore at HCC. "It's been challenging in a way that's made us better scientists."
Karachiwalla, Alhabashi, and Michael Mercado, a senior at Gallaudet University, formed a research team that worked with Mercedes Burns, assistant professor of biological sciences at UMBC, to conduct research examining the genetic diversity of harvestmen—commonly known as daddy long legs. The team format epitomizes the BUILD Group Research paradigm, a key component of BUILD at UMBC.
Through their lab experience, the students learned skills like how to keep a lab notebook and conduct experiments safely, which will serve them throughout their careers. "We've had to learn hands-on skills related to dissection and using different types of microscopes," shares Mercado. He is confident those skills will be helpful as he pursues dental school.
Karachiwalla also found the internship to be helpful in thinking through her future career goals, and the best route to get there. After considering several different potential majors, "this internship has definitely shown me that the career path I want is not just biology or computer engineering—it's putting them together," she says.
Alhabashi came in with a more defined sense of her path forward, with a plan to pursue graduate school in physical therapy. But after this internship, she says, "I've gotten a lot more interested in doing research, too."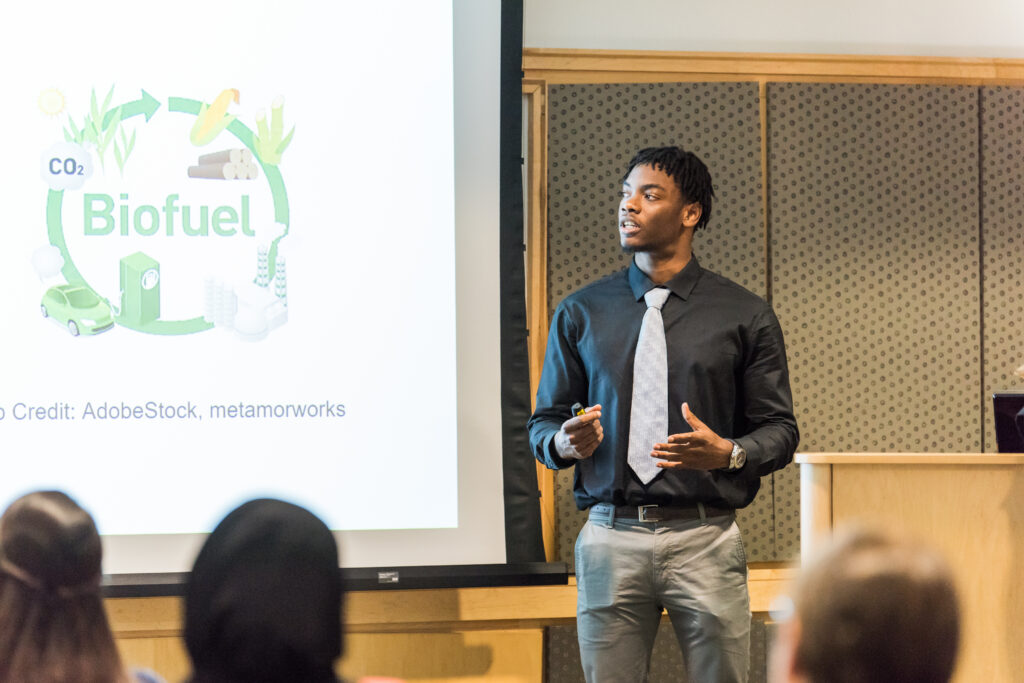 The summer at UMBC also came with benefits beyond learning how to use scientific instruments—benefits from working on a diverse team to solve real challenges in the lab. "This internship has been a great opportunity to interact with many people from different backgrounds," shares Mercado, who is Deaf and spoke through an ASL interpreter. "At first it was awkward, but we had different conversations about our needs and how we could approach them throughout the internship. I would absolutely recommend that other Deaf students come to this program."
"This experience gave us more than just the scientific background. It taught us how to learn with people who have a different culture or communication method," says Karachiwalla, "so I think we were lucky to be put in such a dynamic team. I would definitely choose this group again."
The team's diversity contributed to its success, Alhabashi adds. "I love that we all have different ideas that we put together that give us a better way and different ways of seeing and solving problems."
Team members also shared that their summer research internship would not have been such as success without the support of their faculty mentor. "Dr. Burns not only helped us with the research, but also guided us in our career paths," shares Karchiwalla. "By actually meeting the people that do the research at UMBC, I learned that they're very open to helping students."
"It taught me to take advantage of all the resources that are available to me, wherever I am," says Alhabashi. Mercado adds, "I would encourage people who are still in college to get involved with as many internships as they can, even if it's not directly related to their major, because it may change your major or help you gain skills that apply to your future."
Burns is proud of all the team has accomplished in such a short time period. "They all really hit the ground running," she shares.
Thinking back to a day the whole group spent in the field, she says, "Seeing a diverse group of students and ASL interpreters having fun collecting arthropods was just awesome." It may have been a short summer experience, but, she says, the way they collaborated so successfully to progress in their research gave her a feeling of "real pride" and excitement for the future.
Banner image: Michael Mercado (left), Zulekha Karachiwalla (center) and Rahaf Alhabashi (right). Photo by Tim Ford.
Tags: Biology, CNMS, STEMBUILD, Undergraduate Research