Times Higher Education has just named UMBC #3 in the nation in achieving social and economic impact. This 2019 University Impact Ranking measures how well universities deliver on UN Sustainable Development Goals, which were adopted in 2015 by all United Nations Member States as a blueprint for global peace and prosperity.
Core values
"The new Times Higher Education impact rankings are distinct from other university rankings in that they are a measure of the difference UMBC is making in the world," says Katharine H. Cole, vice provost and dean of Undergraduate Academic Affairs. "It is not surprising that UMBC is ranked so highly as it is this type of societal and economic impact that is at the very core of UMBC's mission and values. This is a place where people are committed to taking on global challenges to make the world a better place."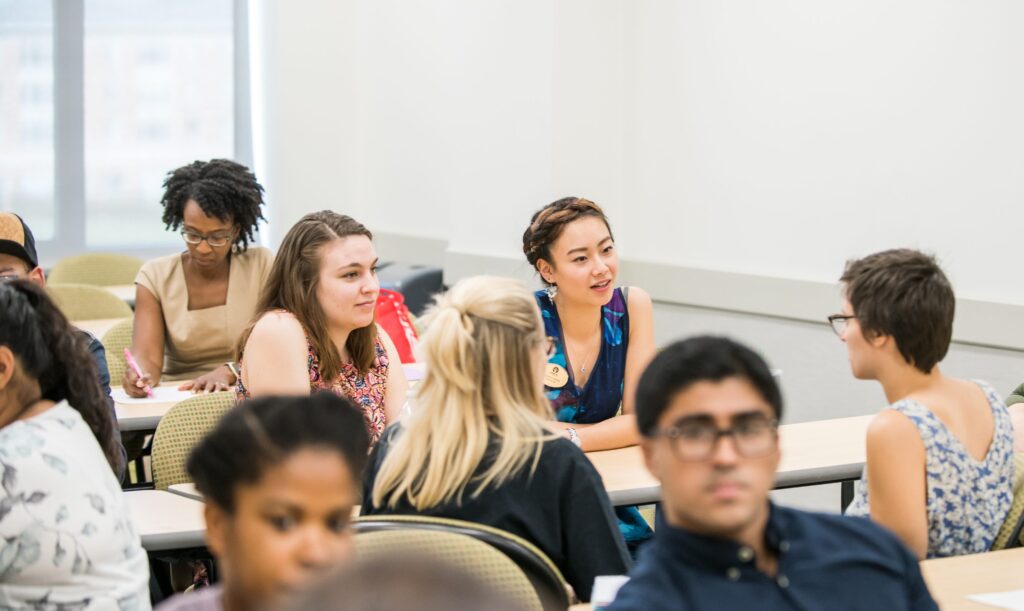 The new ranking from the London-based international publication examines university performance in 11 of the 17 Sustainable Development Goals. UMBC led among U.S. universities in several categories, and ranked just after UNC Chapel Hill and Arizona State University overall. In the full global ranking, which includes hundreds of universities from 76 countries, UMBC was recognized as #62 overall.
"UMBC's highly-recognized emphasis on inclusive excellence is well-aligned with the United Nations' Sustainable Development Goals recognized by this impact ranking," says Karl Steiner, vice president of research. "Our position among the top institutions recognizes our focus on social and economic impact across the nation and the world."
Highlights
UMBC was highlighted as a top university in promoting sustainable cities and communities (#5 in the U.S., #36 in the world). This area extends across a broad range of fields. UMBC's highlighted strengths range from atmospheric physics research to scholarship that rethinks the relationship between art institutions and the public, to the university's work to decrease its carbon footprint, even at a time of significant growth.
UMBC's particularly strong ranking in the area of gender equity (#5 in the U.S., #56 in the world) recognizes the university's work to support women in STEM at all levels — undergraduate, graduate and postgraduate, and faculty. Highlights include the Center for Women in Technology and its CWIT Scholars Program, as well as UMBC ADVANCE, which supports the development, hiring, and advancement of women faculty in STEM.
UMBC was also #2 in the U.S. in both work to reduce inequalities (#23 globally) and the development of partnerships for the goals (#47 globally). The University was #3 in the U.S. for climate action (#23 globally) and #5 in the U.S. for promoting decent work and economic growth (#101 globally), and #55 globally for promoting responsible consumption and production.
This new ranking comes on the heels of U.S. News recognizing UMBC's graduate programs as among the best in the nation, and NSF ranking UMBC as one of the top 150 U.S. universities in federal research funding. With its unique approach, this new measure brings together UMBC's achievements in teaching, research, and creative achievement, and commitment to serving as a model for inclusive excellence.
Learn more about the full rankings and the methodology behind them.
Featured photo: Chemical and biochemical engineering Ph.D. student Adam Day (left) works with Prof. Erin Lavik (right) in her lab, which focuses on polymer synthesis and processing, drug delivery, and stem cell biology to create new therapies. All photos by Marlayna Demond '11 for UMBC.