The U.S. Forest Service (USFS) has allocated $500,000 to carry forward the landmark Baltimore Ecosystem Study (BES), led by UMBC in close collaboration with area partners.
The BES has been collecting data for more than 20 years on the Baltimore region's watersheds, ecology, and social issues related to the environment. From 1998 to 2018, the BES was one of just two urban Long-Term Ecological Research (LTER) sites funded by the National Science Foundation (NSF) in the United States. The groundbreaking project helped generate momentum for the now-thriving field of urban ecology.
Headquartered at UMBC's Technology Research Center, BES has engaged UMBC researchers in fields as diverse as ecology, art, and environmental engineering. Dozens of researchers from other institutions have conducted experiments and made insightful discoveries about urban ecology through the study. Even more have analyzed the data produced by BES researchers—which is entirely public—for their own work.
Long-term partnership
As NSF's funding priorities shifted in 2019, the agency did not renew funding for the BES, despite the program's impact. Since then, BES leaders at UMBC and dedicated external colleagues have found ways to keep the core data-collection systems going to provide uninterrupted information to researchers around the world.
The team advocated for UMBC to be "a center of gravity to continue studying Baltimore's ecosystem," as a nexus for a strong existing network of scientists with a broad range of expertise, says Chris Swan, professor of geography and environmental systems and director of the BES.
The U.S. Forest Service made sense as a leader to help carry the work forward, as the agency "has always been a strong partner all through the Baltimore Ecosystem Study," says Claire Welty, professor of chemical, biochemical, and environmental engineering. The new allocation from USFS will ensure that this partnership—and the important work of the BES—continues.
Connections with public impact
With support from UMBC administrators—particularly Karl V. Steiner, vice president for research—Swan, Welty, and others have worked hard to find new funding sources for BES projects. In addition to the U.S. Forest Service allocation, NSF awarded Peter Groffman, a long-time collaborator at the City University of New York, $600,000 to continue collection of long-term stream chemistry data in the Baltimore area. The funding, awarded in September 2021, is part of the NSF's Long Term Research in Environmental Biology Program.
The new funding from NSF and USFS "is designed to keep the core going," Swan says. "It will fund our quarterly and annual science meetings. It will support some of the co-PI summer salaries, technician salaries, field equipment and vehicle usage, some student support, and a little bit of travel."
The quarterly meetings, in particular, are a key benefit the BES offers to the community. "Policymakers come to our quarterly meetings to listen and ask questions about the latest science," Welty says. "They view the meetings as an important resource." Attendees include staff from the Maryland Department of the Environment, Baltimore City Public Works, and more.
These important public connections, and the understanding that BES data have a real public impact, motivate Swan, Welty, and others to ensure BES continues for years into the future. "We're going to keep going because we are a strong network of experts with so much to contribute," Swan says. "We do science, but we also reach into the community, and NGOs, and policy—and we do that well."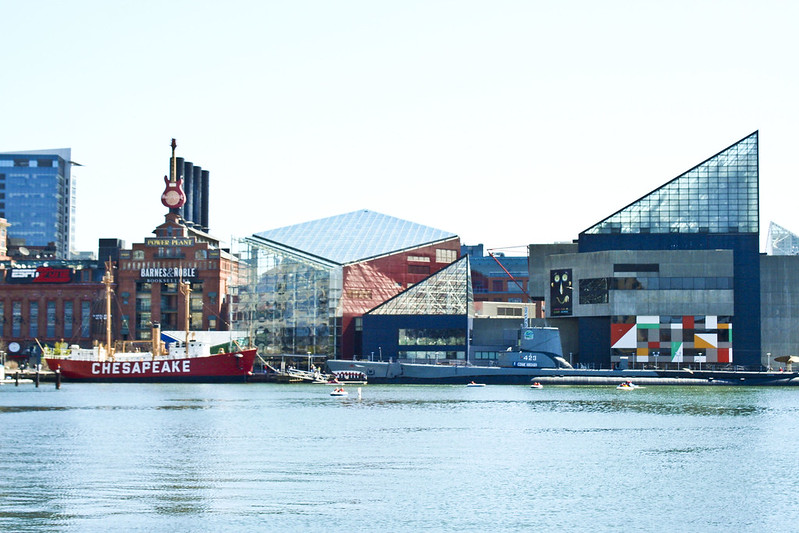 Serving up the data
In addition to collecting data and hosting quarterly meetings, UMBC support has allowed the BES to keep its website up and running. This is where researchers, policymakers, and other interested parties can access the data from any study conducted as part of BES—from water quality to the results of re-greening efforts. The website is incredibly important, Swan says, "because one of the main things we do is serve up the data we collect to the public."
Educational materials for K-12 teachers on related topics are available on the website. BES leaders also send out regular communications to a listserv of more than 500 researchers. Communications include content from the quarterly meetings and occasionally additional updates, such as relevant research papers and conferences.
Undergraduate and graduate students also benefit from access to BES data, Welty explains. Open access allows them to "discover things we haven't yet begun to imagine from all this soil, water, and vegetation data collected for over two decades."
A network, not a place
Swan and Welty are quick to point out that even though the BES meetings take place at UMBC, and the university hosts the website, BES itself is not a place. "We are a huge network of people, and anyone who wants to join, who's doing socio-environmental research on Baltimore, can," Swan says.
He notes that other organizations that have lost major NSF funding have found ways to continue their work fruitfully—and the BES plans to do the same. With champions at UMBC and on Capitol Hill, including U.S. Senator Chris Van Hollen of Maryland, the program's future looks bright.
Steiner is thrilled to see new funding arriving to keep this important work going. "As a public R1 research university, we are committed to ensuring our work has a strong public impact," he says. "We highly appreciate the support of our elected officials, and the partnership of researchers across the region, to fulfill this mission."