This week, ModernThink's Great Colleges to Work For program again recognized UMBC as a top institution nationwide in every measured category, from well-being and shared governance to mission and pride. UMBC is the only R1 university in the nation to achieve this honor, which is based on employee ratings.
"I believe we continue to receive this honor because of our commitment to the development and support of our employees," says Valerie Thomas, UMBC's chief human resources officer. "The past two years have been difficult for everyone, but we worked tirelessly together to determine how to best serve our students and how best to make changes in the way we work, focused on continuous improvement."
Caring community
Published in The Chronicle of Higher Education, the Great Colleges to Work For ratings include 10 categories:
Mission & Pride
Job Satisfaction & Support
Confidence in Senior Leadership
Compensation & Benefits
Diversity, Inclusion & Belonging
Shared Governance
Professional Development
Faculty Experience
Faculty & Staff Well-Being
Supervisor/Department Chair Effectiveness
"I am reminded every day of what makes UMBC a great place to work," says Faculty Senate President Susan McDonough, associate professor of history and vice-chair of the University Steering Committee.
"I have the privilege to work alongside university leaders and colleagues who care deeply about ideas and their impact on society. I have seen us grow and deepen our commitment to research and discovery as we transformed into an R1 university. And I have watched our students, faculty, and staff face innumerable challenges these past few years and meet them with the compassion, tenacity, and imagination that makes me excited and humbled to be part of this community," says McDonough. "I look forward to working with Dr. Sheares Ashby, our faculty, and our entire community to keep building an even better UMBC."
Leadership and partnership
This theme of excitement for UMBC's future with President Sheares Ashby, who began her tenure at UMBC in August, is a common thread among UMBC leadership.
"UMBC encourages staff growth and development, while ensuring equity through their focus on inclusion," says Desiree Stonesifer, president of UMBC's Non-exempt Staff Senate and executive administrative assistant in financial services, emphasizing a core value long-shared by UMBC and President Sheares Ashby. "As we welcome our new president, we look forward to the new opportunities for growth and experiences while maintaining our strong sense of UMBC family."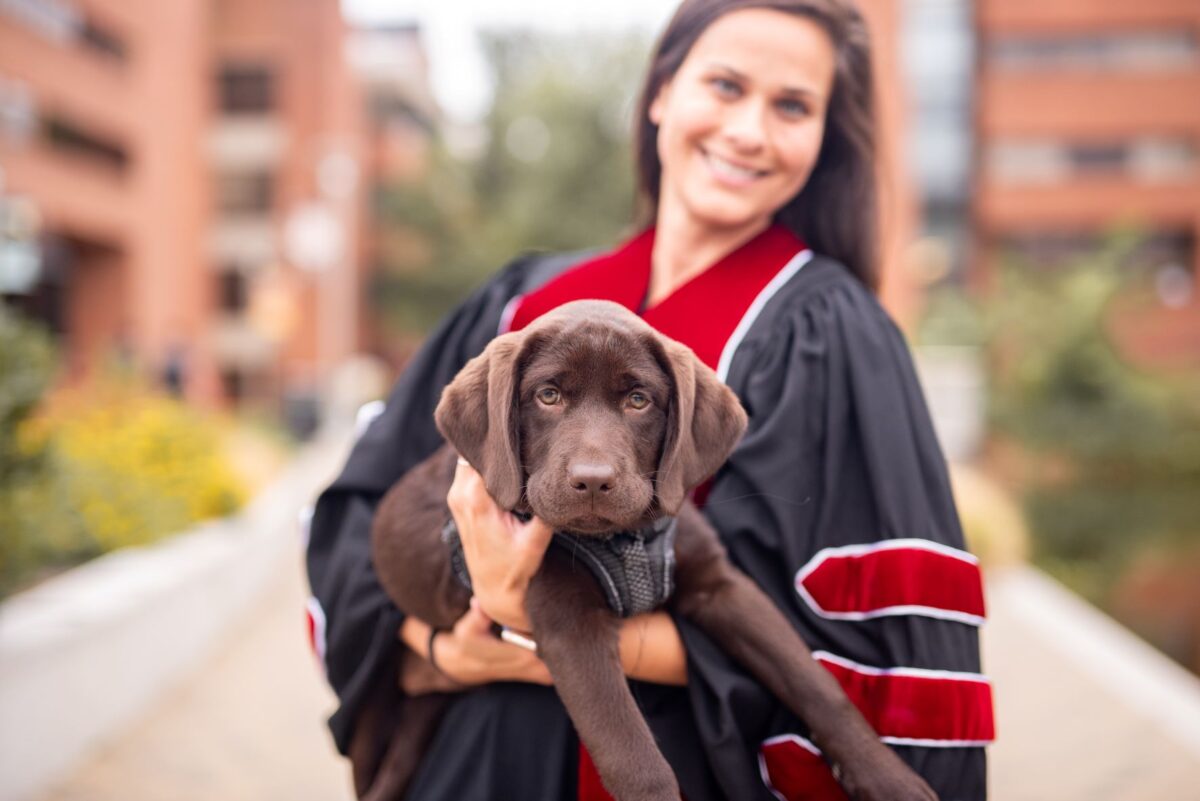 Jess Wyatt, president of UMBC's Professional Staff Senate (PSS), chair of the University Steering Committee, and associate director of alumni engagement, notes, "While it's exciting to see UMBC as a perennial addition to this list, it is even more exciting to see where we will go as we move into a new era of UMBC in partnership with President Sheares Ashby."
This is UMBC's 13th year of recognition and 11th year on the Great Colleges Honor Roll.