U.S. News & World Report rankings announced today affirm that UMBC's strength in teaching and innovation go hand in hand. UMBC is once again a leader on two closely-watched lists, ranked the #9 most innovative university and #12 top university for undergraduate teaching in the nation. 
"We are encouraged by our success in these rankings," says UMBC President Freeman Hrabowski. "Our standing reflects the respect that colleagues at universities across the country have for the quality of teaching and innovation at UMBC."
The university appears on these innovation and teaching lists alongside universities like MIT, Stanford, Carnegie Mellon, Princeton, and Dartmouth. UMBC is the only university in Maryland to appear in the top 20 on either list.
"UMBC's continued recognition affirms our unwavering commitment to delivering a top-notch education," says Yvette Mozie-Ross '88, health science and policy, vice provost of enrollment management and planning.
The UMBC experience
U.S. News also recognized UMBC as the #79 top public university in the nation and one of the country's Best Value colleges, as well as a top university for ethnic diversity and for veterans. Still, numbers don't tell the whole story.
"UMBC is unique in that we are pushed to have agency over our own journey throughout our time here," says Vrinda Deshpande '20, biological sciences, president of UMBC's Student Government Association. 
"I've experienced this firsthand in so many aspects of campus," Deshpande explains. "On the social side, it's student organizations planning every detail of their events that create our exciting campus life. On the academic side, it's professors that emphasize the use of peer-led review sessions and group discussions. We, as undergraduates, have the power and autonomy to build the campus around ourselves."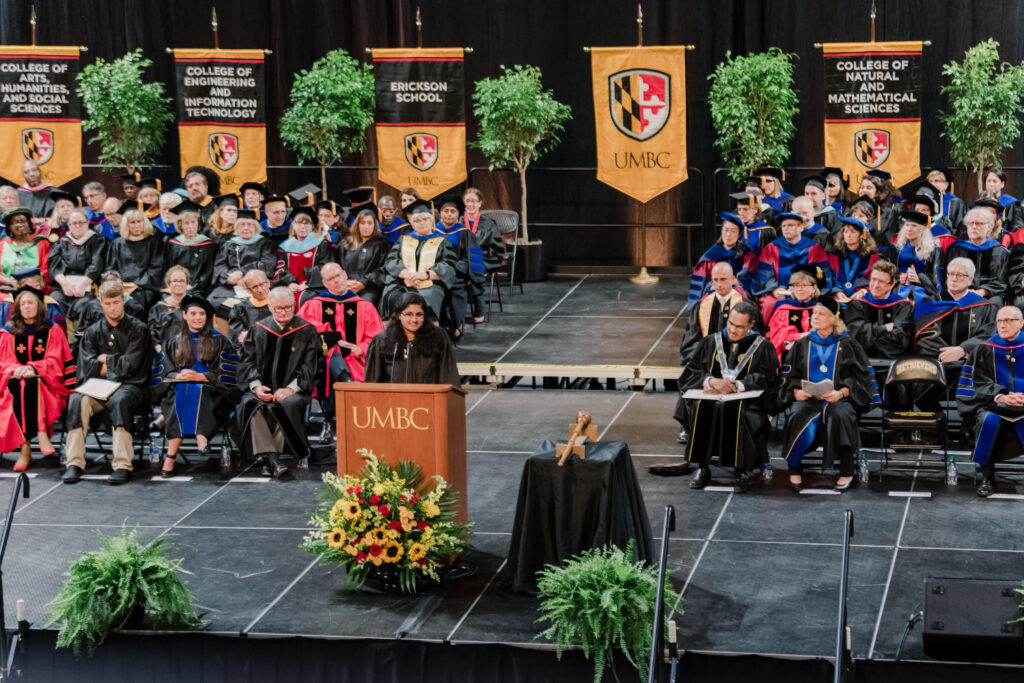 Katharine H. Cole, vice provost and dean of Undergraduate Academic Affairs, echoes this feeling. "We are delighted that UMBC was recognized for our extraordinary undergraduate educational experience," she says. "This external recognition reflects our inclusive learning environment, which provides students with broad perspectives and innovative experiences that empower them to shape the future."
Top engineering programs
In addition to the overall rankings, this year's publication highlights the nation's top engineering programs. UMBC appears on the list at #93, tied with the University of Alabama, Tulane, Villanova, and Texas Tech. 
Keith J Bowman, dean of the College of Engineering and Information Technology (COEIT), shares that faculty, staff, and students have been hard at work, making the most of new opportunities brought by the College's growth. "We have hired twenty-one full-time faculty across the past two years that will help us continue to produce outstanding engineering and computing graduates who help fulfill the workforce and research demands of our region."
COEIT also continues to grow its connections with UMBC's College of Natural and Mathematical Science and College of Arts, Humanities, and Social Sciences. Faculty in all three colleges are collaborating on creative and impactful research in UMBC's brand new Interdisciplinary Life Sciences Building. The facility offers innovative features that set it apart as a space for learning and discovery.
https://www.facebook.com/umbcpage/videos/540465086725943/
Tradition of impact and achievement
For Karl Steiner, vice president for research, the latest U.S. News rankings recognize UMBC's long tradition of innovation and research with impact.
"At UMBC we take pride in our culture of inclusive excellence," says Steiner. "Here, undergraduate and graduate students, representing the diversity of the communities we serve, work closely together to address some of today's most pressing societal and technological issues while creating new economic opportunities in the state. Our research motto 'Innovation that Matters' provides exciting opportunities for our students to succeed."
Beyond U.S. News, the Wall Street Journal/Times Higher Education college rankings also recently recognized UMBC as one of the top 300 universities in the nation. This came just a few months after Times Higher Education's new impact ranking named UMBC #3 in the nation for achieving social and economic impact.
"It is not surprising that UMBC is ranked so highly as it is this type of societal and economic impact that is at the very core of UMBC's mission and values," said Vice Provost Cole, when the news was announced. "This is a place where people are committed to taking on global challenges to make the world a better place."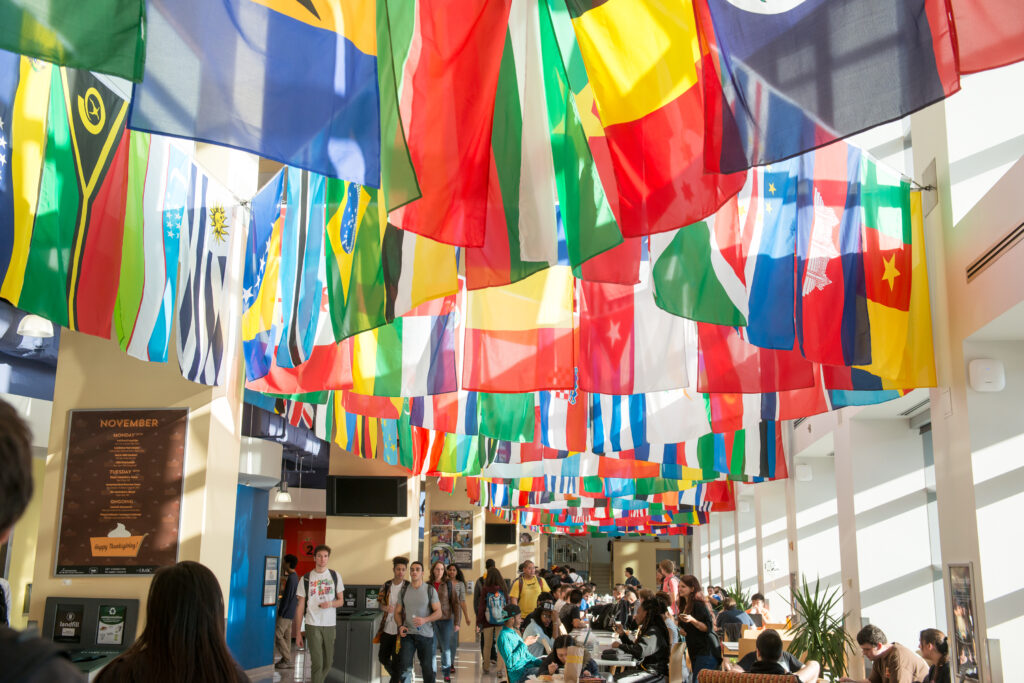 Internationally, UMBC was recently ranked in the top 3.3% of universities worldwide by the Center for World University Rankings. Earlier in the summer, Q3 World University Rankings 2020 named UMBC one of the top universities in the world for faculty research. 
See UMBC's full profile on the U.S. News website. See additional rankings on UMBC News.
Featured image: Orientation Peer Advisors celebrate the start of a new school year. All photos by Marlayna Demond '11 for UMBC. 
Video produced by Corey Jennings '10 for UMBC.