UMBC's dedication to inspiring a community of inquiring minds is apparent in Princeton Review's new profile of the University, featured in The Best 386 Colleges, 2021 edition.
The University's profile highlights Retrievers' reputation for taking education seriously, while staying engaged in campus life and issues they care about. Students told Princeton Review, "UMBC is a place where it is cool to be smart, and everything about the campus, including the students, exudes 'nerd-chic.'"
"To put it simply, UMBC made it onto The Princeton Review list because of our amazing students," says Lee Blaney, associate professor of chemical, biochemical, and environmental engineering and UMBC's 2020–2023 Presidential Teaching Professor. "The list is developed through responses to student surveys, and so we (quite literally) have to thank our students for this honor, which highlights the excellent academic and social community that all of us have built at UMBC."
Faculty who connect with students
The review also spotlights UMBC faculty for their open-door culture and willingness to mentor undergraduates. Student respondents agreed that the university has "extremely intelligent professors that have a knack for inspiring the students." They said, "UMBC is a place where professors aren't just talking heads."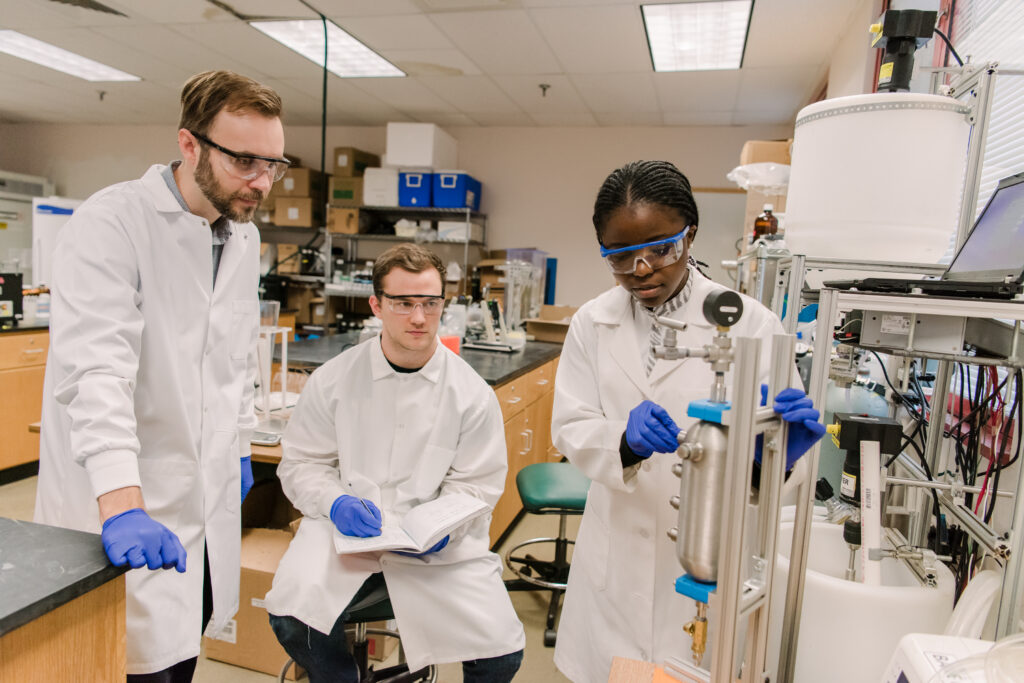 Blaney sees what the students are describing as "UMBC truly embracing the social mission of a university, namely to educate and train students to be knowledgeable, capable, and socially responsible leaders."
"In many ways," continues Blaney, "this mission starts with UMBC professors who teach students to become change agents in the classroom, the lab, and the community. We're betting on our students to change the world. It's for this reason that UMBC professors dedicate so much time and effort to teaching and mentoring."
New international rankings
UMBC has also recently been named on several international lists of top universities. 
The institution ranks in the top 3.5 percent out of 20,000 universities worldwide according to the Center for World University Rankings' new list for 2020 – 21.
The 2020 Times Higher Education Golden Age ranking places UMBC in the top 150 global universities established between 50 and 80 years ago. The Golden Age ranking highlights universities that have made an exceptional impact while still being relatively young institutions.
Times Higher Education notes that this Golden Age is characterized by rapid university expansion and increasing investment in research. The ranking prioritizes research strength. 
According to the QS World University ranking, UMBC performed among the top 8.8 percent of U.S. universities in the world this year. UMBC ranked #68 among U.S. doctoral universities in the latest ranking. QS listed "diversity and internationalization" as the University's strongest category. 
"UMBC is able to foster such a robust inclusive community because our leadership and the entire UMBC community fundamentally understand that diversity and inclusion are inseparable from educational excellence," says Katharine H. Cole, vice provost and dean of Undergraduate Academic Affairs.
Cole shares, "We are a welcoming community to all students and work diligently to uncover inequities in order to provide sustainable educational practices that support our core institutional mission of inclusive excellence."
Featured image: A view across the Quad in Spring 2020. All photos by Marlayna Demond '11.