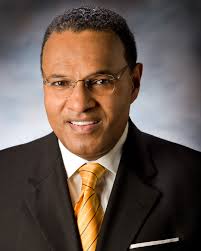 President Hrabowski will receive an honorary Doctor of Humane Letters degree from Arizona State University during their May 14th undergraduate commencement ceremony.
This honor recognizes President Hrabowski's work promoting educational achievement for all students, regardless of background.
An ASU press release announcing the honor
specif
ically highlights his work promoting the success of students from underrepresented minorities in STEM fields, and his role as chair of the President's Advisory Commission on Educational Excellence for African Americans.
Tags: Hrabowski