Every day, radio signals from GPS satellites help millions of people figure out what time it is and where they are. Yet the system is vulnerable to disruptions and attacks. Sometimes users are unable to access critical information. Other times, adversaries may try to fool users into thinking they are somewhere they aren't.
For this reason, researchers at UMBC are working to develop alternative timing and navigation technologies. The university recently received almost $2 million in initial funding from the Department of Defense (DOD) to further this important research. UMBC will collaborate with the Army Research Laboratory (ARL) in Adelphi, Maryland, and other members of a national consortium, managed by the National Center for Manufacturing Sciences (NCMS). UMBC will conduct fundamental research to develop the knowledge base that is needed to design, test, and build clocks and communication protocols that could deliver critical information in the event of a disruption to GPS service.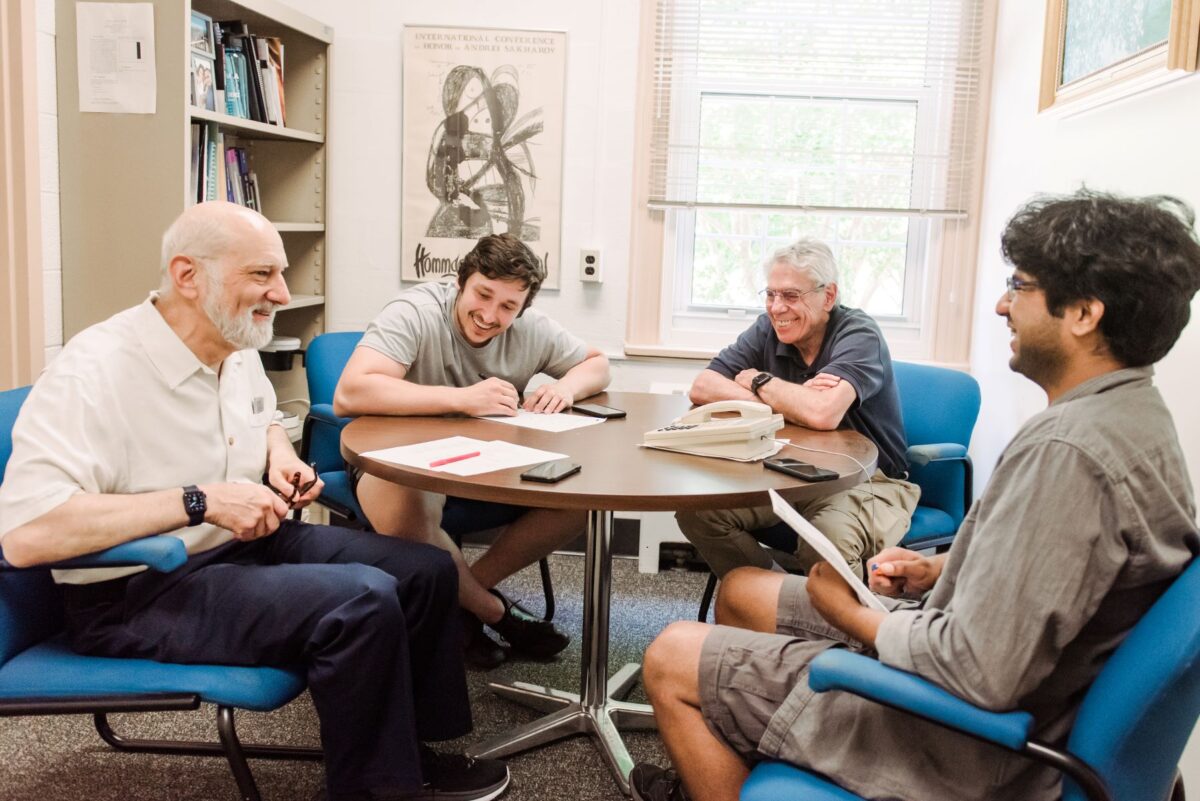 The work will be carried out within the newly launched Center for Navigation, Timing and Frequency Research (Centaνr) at UMBC, led by Curtis Menyuk, professor of computer science and electrical engineering. Centaνr is the second significant research partnership with the ARL that UMBC has launched in recent years. It joins the Center for Real-time Distributed Sensing and Autonomy (CARDS), which opened in 2021 and aims to develop smart robots that can better navigate difficult terrain and coordinate their actions with other robots and humans.
Harnessing the power of light
Centaνr is part of a wider, 10-member consortium that brings together partners from the government, academia, and industry to advance photonic technologies that harness light to process and send information. The partners seek to develop solutions that utilize light in environments where radio frequency solutions do not work. These solutions will be chip-based—taking advantage of modern advances in integrating optical and electronic technology on a single semiconductor chip—in order to achieve low size, weight, power and cost.
The UMBC team will lead research on the design and manufacture of photonic technology for positioning, navigation, and timing, which is one of the three main research thrusts for the consortium.
To meet high performance requirements, the photonic elements must be manufactured with extreme precision. UMBC will partner with Worcester Polytechnic Institute and AIM Photonics, one of the U.S. Department of Defense Manufacturing Innovation Institutes, as well as the Army Research Laboratory to design these devices.
Researchers at UMBC will also work to help develop a system that uses light waves to transfer a time signal between two devices, through the open air.
The UMBC team includes several computer science and electrical engineering faculty: Professor Gary Carter, Professor Fow-Sen Choa, Associate Professor Tinoosh Mohsenin and Assistant Professor Ergun Simsek.
High-tech equipment meets motivated students
To further Centaνr's research aims, UMBC will build a new, high-tech laboratory where photonic components can be tested and characterized. The university will also serve its educational mission by recruiting and training diverse students in the concepts of timing and navigation technology and photonics.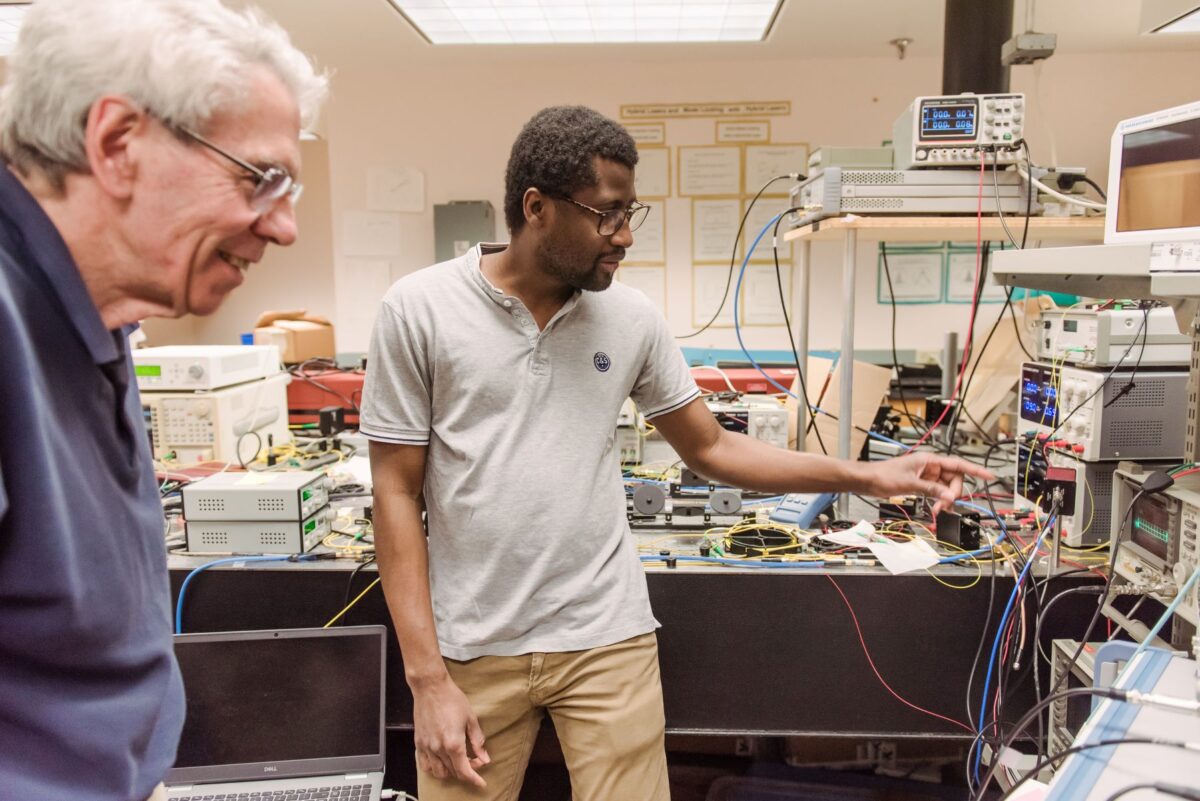 In collaboration with consortium partners, UMBC will develop new course materials and internship programs, and will recruit students from groups underrepresented in this field to participate in these research and learning opportunities.
"There is a real need for good educational material in these areas and I'm excited by the opportunity to build and distribute it," says Menyuk. He is also excited to build a new experimental facility and partner with other institutions to make U.S.-manufactured high-end photonic components more widely available.
Menyuk says the consortium partners are already discussing additional years of funding. He is also thinking long-term and planning ways that Centaνr can continue to be a source of frontier photonics research for years to come.