On Wednesday, August 29, the Albin O. Kuhn Library Gallery launches UMBC's Fall 2018 arts season with the exhibition Depth of Field, presenting approximately one hundred images acquired over the last ten years by UMBC's Photography Collections through gifts from donors and artists. The photographs on view highlight the breadth and depth of the collection and illustrate the range of forms, technology, and artists that historically shaped the medium and are presently impacting its ongoing evolution.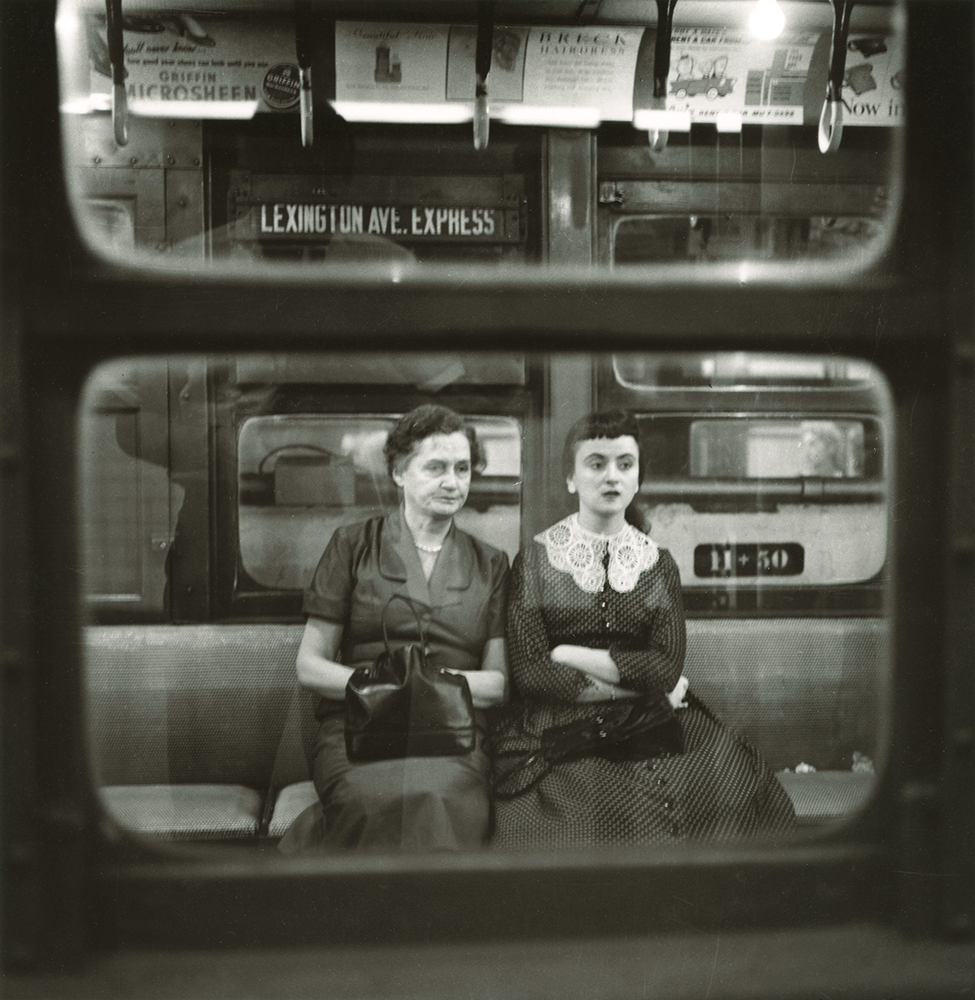 Featured artists in the exhibition include Albert Arthur Allen, Laurie Brown, Kristin Capp, Clarence Carvell BFA '93, Chim (David Seymour), William Eggleston, Donna Ferrato, Robert Fichter, Todd Forsgren, Peggy Fox, Sally Gall, Ralph Gibson, Penny Harris, Sam Holden, Irina Ionesco, Walter Iooss, Lotte Jacobi, N. Jay Jaffee, Brian Jones, Nate Larson, David S. Lavine, Alen MacWeeney, Mary Ellen Mark, Fred McDarrah, Dorothy Norman, David Seltzer, Steve Szabo, Barbara Traub, Peter Turnley, and Robert VonSternberg. Additionally, the exhibition features daguerreotypes, painted photographs, and post-mortem photographs. Depth of Fieldis curated by Emily Hauver, who is curator of exhibition for the gallery.
The Photography Collections at UMBC contain more than two million photographs, with an emphasis on the formats, processes, genres, and technological evolution of the medium and images demonstrating the social impact of photography. Works include photography that has influenced public thought or legislation such as Lewis Hine's photographs of child labor and the mining photographs (1870–1895) of George Bretz. These photographs have been used by scholars from around the world and have been loaned to venerable institutions including the Metropolitan Museum of Art and the National Gallery of Art.
Collection holdings also illustrate the development of the aesthetic principles of photography. Works by Ansel Adams, Diane Arbus, Berenice Abbott, A. Aubrey Bodine, Bill Brandt, Eileen Cowin, Barbara Crane, Judy Dater, William Eggleston, Robert Frank, Roland Freeman, Lotte Jacobi, Alfred Cheney Johnston, Stephen Marc, David Plowden, Albert Renger-Patzsch, Walter Rosenblum, Jaromir Stephany (professor of visual arts, deceased), Steve Szabo, James Van Der Zee, Edward Weston, Minor White, members of the Photo-Secession, and hundreds of other artists are represented.
Also noteworthy are the hundreds of thousands of newspaper and wire service photographs from the Baltimore Sun and Underwood & Underwood. These photographs, along with other images held such as panoramic views of Maryland by the Hughes Company, constitute a great resource for study of Maryland history.
The collections are supported by extensive holdings of books, apparatuses, and ephemera spanning the entire history of photography from 1839 to the present. Over 8,000 individual pieces of equipment reveal the progression of the technology of the photographic medium. The archival holdings in photography provide researchers with rich resources to further study a particular artist, including the papers of Jim Amos, Mildred Grossman, and Jaromir Stephany.
Related to the Photography Collections is the Edward L. Bafford Photographic Book Collection, a holding of about 40,000 volumes. The book collection ranges from the announcement of the invention of the daguerreotype in the Comptes rendu hebdomdaires des séances de l'Academie des sciences (1839), to the Decisive Moment (1950), and Sleeping by the Mississippi (2004). More information about the Photography Collections can be found here.
Many of the images in Depth of Field were gifts from the artists. Additional contributions were made by John Belling; Abigail Bialer; Stephen Bilkis; Stanley Burns; Sara Cleary-Burns; Mark Connelly; Alice Dana; Joseph D'Angelo; Kevin Debbs; Kathleen Ewing; Margery Fisher; Timothy Grell; Paula Hackeling; Jerry Harlowe; Stockton Todd Holden, Mina Horn, and Donna Sherman; Mark Jaffe; Faustine Jones-Wilson; Marina Kirshenbaum; Louis Klaitman; Elizabeth Krueger; Amy Loeserman; Ron Sadi; Sonia and Rahul Shah; Bill Shneiderman; Lee Skolnick; Sean Sullivan; Matthew E. Trevenen; Michael Trevenen; Joseph Triolo; Sean Westley; and Michael Woodhouse.
The exhibition will continue on display through December 19. The Library Gallery is open Monday through Friday from 10 a.m. to 4:30 p.m., with extended hours on Thursday until 8 p.m., and Saturday and Sunday from 12 p.m. to 5 p.m. Admission is free. Additional information about the exhibition can be found here.
Images: (1) Todd Forsgren, Adelaide's Warbler (Setophaga adelaidae), 2009 (detail), from the series Ornithological Photographs, Inkjet print, Accession no. P2016-07-001, gift of the artist. (2)  N. Jay Jaffee, Woman and Young Girl in Subway, 1951, Gelatin silver print, selenium toned, Accession no. P2012-17-012, gift of Paula Hackeling. (3) Lotte Jacobi, Marlene Dietrich, 1929, Platinum print, Accession no. P2013-31-014, gift of Louis Klaitman.
Tags: Library