Jacob Mueller
B.A., Theatre
Cum Laude
Hometown: Easton, Maryland
Plans: Lighting designer for Catholic University of America and multiple theatre companies
UMBC has prepared me to be a multi-faceted, problem-solving artist. The well-rounded liberal arts degree training has been a catalyst for both my academic and artistic accomplishments…in my field as a theatrical lighting designer.
Jacob Mueller is a Linehan Artist Scholar who has continually distinguished himself at UMBC as a thoughtful and creative lighting designer. Mueller has worked on the student-directed Studio 3 productions Gidion's Knott and Sister Mary Ignatius Explains It All For You, and was the lighting designer for his department's Blackbox Theatre production of Proof, a highly competitive opportunity to showcase his growing expertise.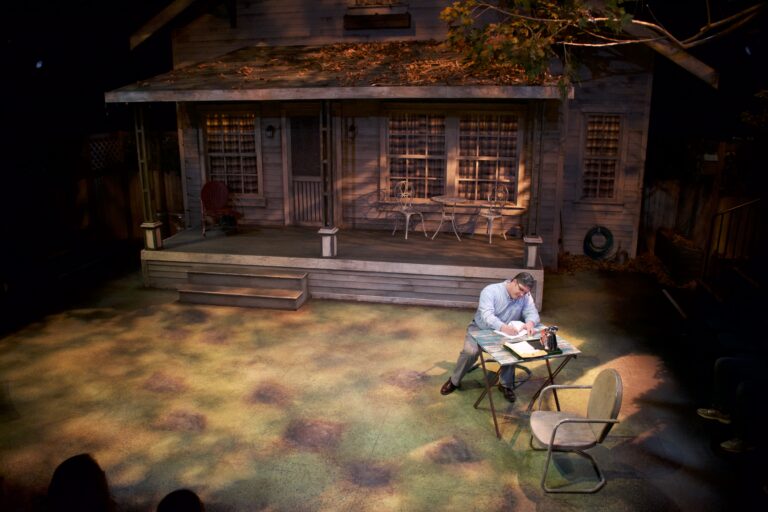 Mueller received the 2016 Outstanding Achievement Award in Design and Production from the theatre department. He also earned a Weissberg Fellowship at the Contemporary American Theatre Festival in Shepherdstown, West Virginia, and completed an internship with the Annapolis Shakespeare Company.
Mueller credits much of his success to his experience as a Linehan Scholar, sharing, "The Linehan Artist Scholars Program fosters innovative and professional young artists and has acted as the keystone for my growth and success here at UMBC."
Already, Mueller is working professionally as a lighting designer for several venues in Maryland, including the Catholic University of America, Annapolis Shakespeare Company, Theatre Alliance: Anacostia Playhouse, and Crashbox Theatre Company. He plans to continue working with these venues as a lighting designer after graduation, and is also in the final round of consideration for an apprenticeship with Imagination Stage in Bethesda.
Portrait by Marlayna Demond '11 for UMBC.
Tags: CAHSS, LinehanScholars, Theatre